July 13, 2017
ST. LOUIS - Mercy Virtual was once again in the spotlight, this time at the inaugural GlobalSTL Health Innovation Summit in St. Louis.
Representatives from 14 digital health innovation companies from Israel and Ireland toured the Virtual Care Center and heard a keynote address from Vance Moore, Mercy's president of business integration.
The delegation was impressed by Mercy's entrepreneurial spirit and innovative approach to reaching patients remotely.
"We got an opportunity to see innovation in practice and also in delivery," said Ken Cahill, founder and CEO of Ireland-based SilverCloud. "The sheer scale was just phenomenal."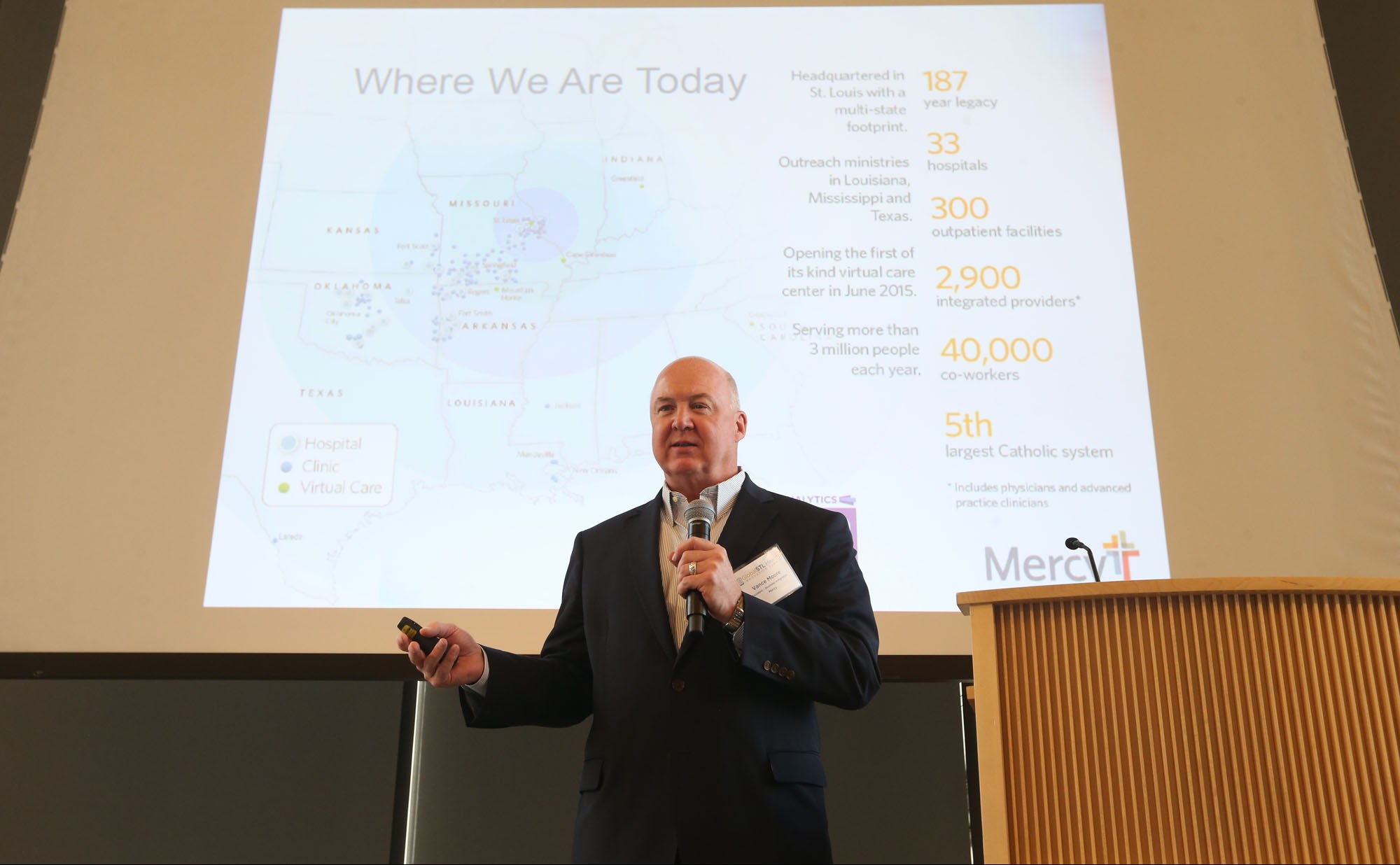 "GlobalSTL wanted these innovators to see what kind of world-class medical facilities and thought leaders we have in St. Louis," said Vijay Chauhan, GlobalSTL lead. "The Summit showcased both the economic power and the welcoming culture of our region."
The international companies came to St. Louis through GlobalSTL, an initiative of BioSTL to attract the U.S. presence of high-growth international companies to the St. Louis region to increase innovation-based economic development. GlobalSTL hand-selected some of the top innovators in the healthcare industry to help local systems like ours gain access to innovative solutions to increase productivity and care.
Mercy's team spent the afternoon learning about these new technologies and meeting one-on-one with the leaders of the most promising innovation companies that can help us continue to deliver the best possible care for our patients.
"GlobalSTL provides a great stage to highlight the cutting edge work Mercy is doing transforming health care," said Scott Alexander, Mercy vice president innovation and product development. "It was great to connect with partners from across the globe to pioneer a new model of care together."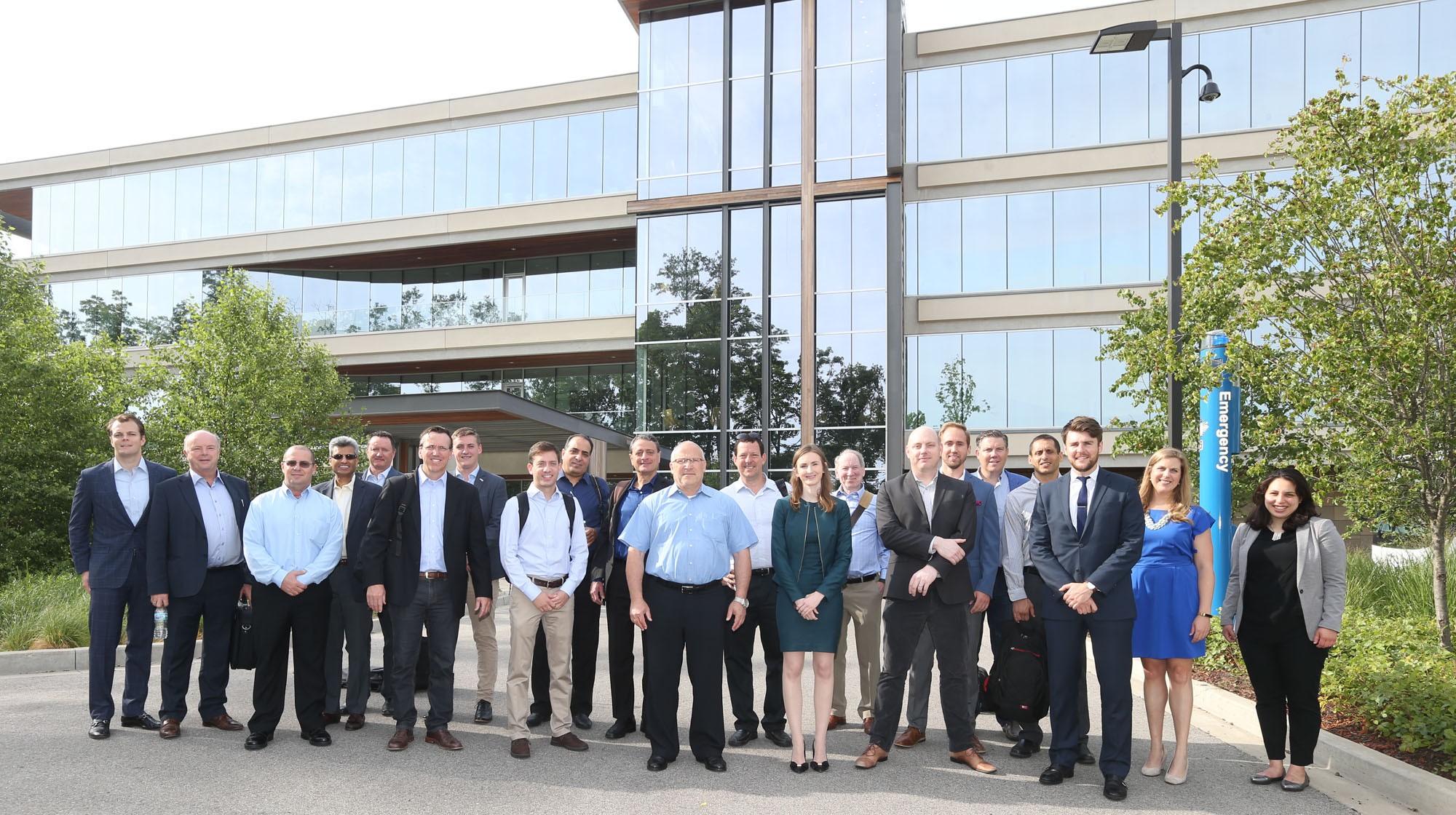 Media Contacts