July 14, 2017
It won't be long before your child is suiting up for school activities.  So it's important to insure everything is in order before they hit the field or court. 
Every August, Mercy Clinics set aside specific dates when middle school and high school students walk-in for a reduced-cost or free sports physical. 
Mercy Clinic Fort Scott will offer $10 sports physicals in suite A of the clinic on Thursday, August 3 from 4:30-6:30 p.m.  No appointment is necessary and the $10 rate is available only on this date.
Mercy Clinic Linn County will hold the free annual sports physical clinic on Wednesday, August 2 from 7 to 11:30 a.m. and Tuesday, August 15 from 12:30 – 6 p.m. at 11155 Tucker Rd. in Pleasanton.  Sports physicals are free on this date only.  Appointments can be schedule by calling 913-352-8379 or toll free at 877-336-3729.
In the case of the reduced-cost physicals, the $10 fee is donated back to the student's school activity fund.  In 2016, the clinic was able to donate $2,400 to local schools to help with equipment or supply purchases.
The Kansas State High School Activities Association requires students who plan to participate in extracurricular activities to have a current physical on file.
According to Mercy Clinic Fort Scott director Michelle Bruner, "The physicals insure that the student is healthy to participate.
The students receive a thorough physical exam to be sure there are no signs of heart disease or other health-related issues that would cause problems playing sports and being physically active."
Bruner added, "The clinic staff considers it a privilege to offer this service to students. By volunteering our time, we are able to pass the benefit right on to the schools in our service area."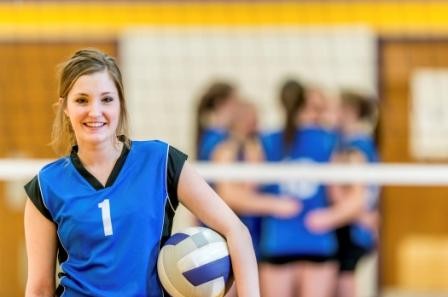 Media Contacts