July 18, 2017
CARTHAGE, Mo.  – Mercy Clinic Pediatrics, a longtime medical provider in Carthage, celebrated its move to a more convenient location with a ribbon cutting and blessing Tuesday, July 18.
The clinic has relocated to 2425 Fairlawn Ave. at the intersection of Fairlawn and Airport Drive. Providers include Dr. Joseph Mayo, Dr. Krishna Kosuru, Susan Gutierrez, who is a certified family nurse practitioner, and Randi Norman, a physician assistant.
"We're excited to be in a new, convenient location where patients will easily find us in the heart of Carthage," Dr. Mayo said. "Mercy Clinic Pediatrics has been a mainstay in Carthage for many years, and we look forward to seeing to your child's health and emotional well-being."
The clinic's experienced caretakers focus on immunizations and preventive care such as newborn care, well-baby checkups and physical exams, while also providing treatment for a wide spectrum of childhood illnesses and injuries.
To learn more about Mercy Clinic Pediatrics – Carthage or to schedule an appointment, call 417-237-0983.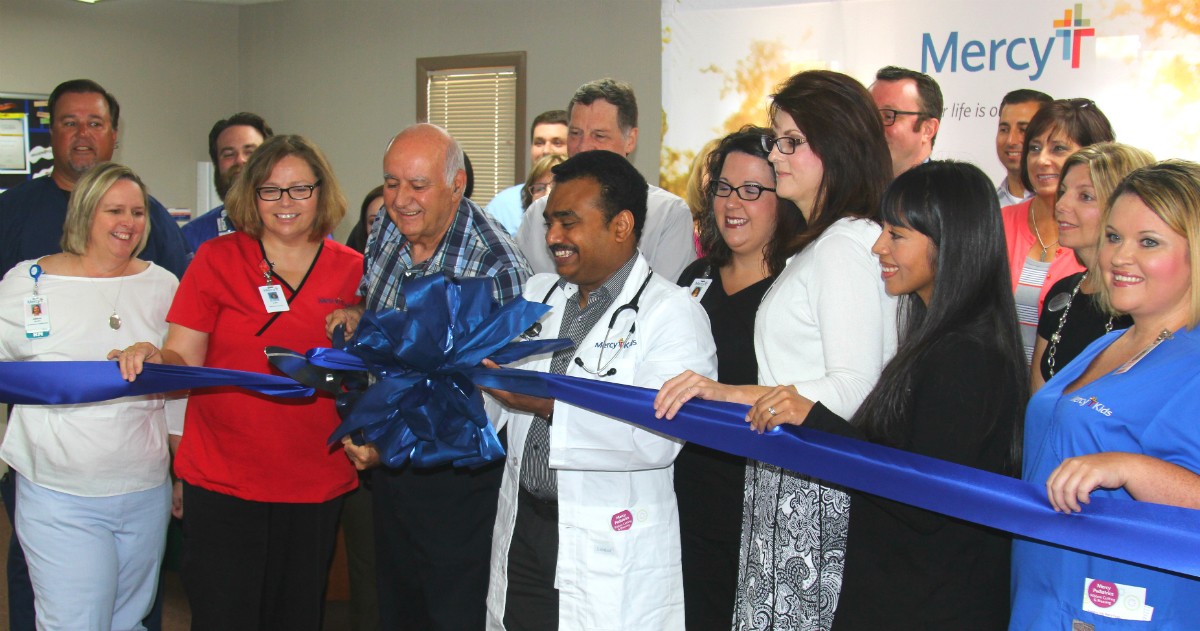 Practices
Media Contacts