July 19, 2017
JOPLIN, Mo. – Brandie Hoagland has spent a lot of time in Mercy Cancer Center as her mother undergoes treatment for lung cancer. During those many visits, registered nurse Michelle Luellen has stood out as one of many who take care of Janice Marten.
That's why Hoagland nominated Luellen for Mercy Joplin's fourth DAISY Award. Luellen, who works in radiation oncology at Mercy Clinic Oncology and Hematology in Joplin, was honored Wednesday, July 19 for the award that recognizes super-human efforts that nurses perform every day.
"She always seeks out my mom to greet her and give her a hug, offer recipes and provide comfort," Hoagland said. "I wish I could nominate more than one nurse because there are so many who treat us like family, not like a patient."
Luellen calls Marten a special lady and loves caring for her and other patients.
"I've been nurse for 33 years and this is the greatest honor I've ever received," she said. "It's a great feeling to be recognized for something I enjoy doing."
An acronym for Diseases Attacking the Immune SYstem, The DAISY Foundation was formed in 1999 by the family of J. Patrick Barnes, who died at age 33 of complications of a rare bleeding disorder. The nursing care he received when hospitalized profoundly touched his family, which created the DAISY Award to say "thank you" to nurses everywhere.
Previous Mercy Hospital Joplin winners are registered nurses Judi Pim, who works in the surgical department, Cindy Harnar, who works in the Mercy Kids neonatal ICU; and Priscilla Atwood, a registered nurse in the cardiovascular intensive care unit. To nominate a nurse, look for DAISY Award boxes at the hospital.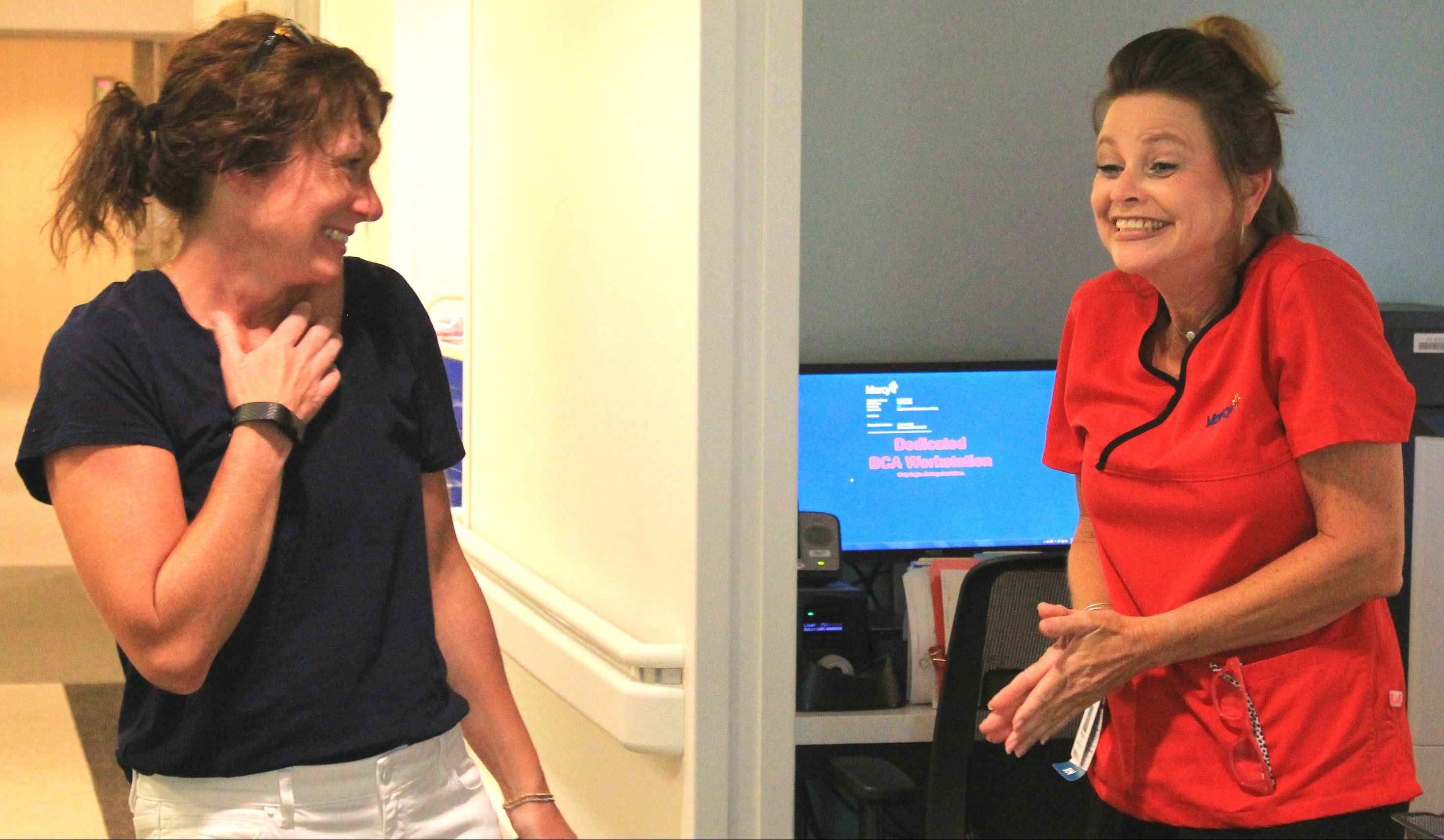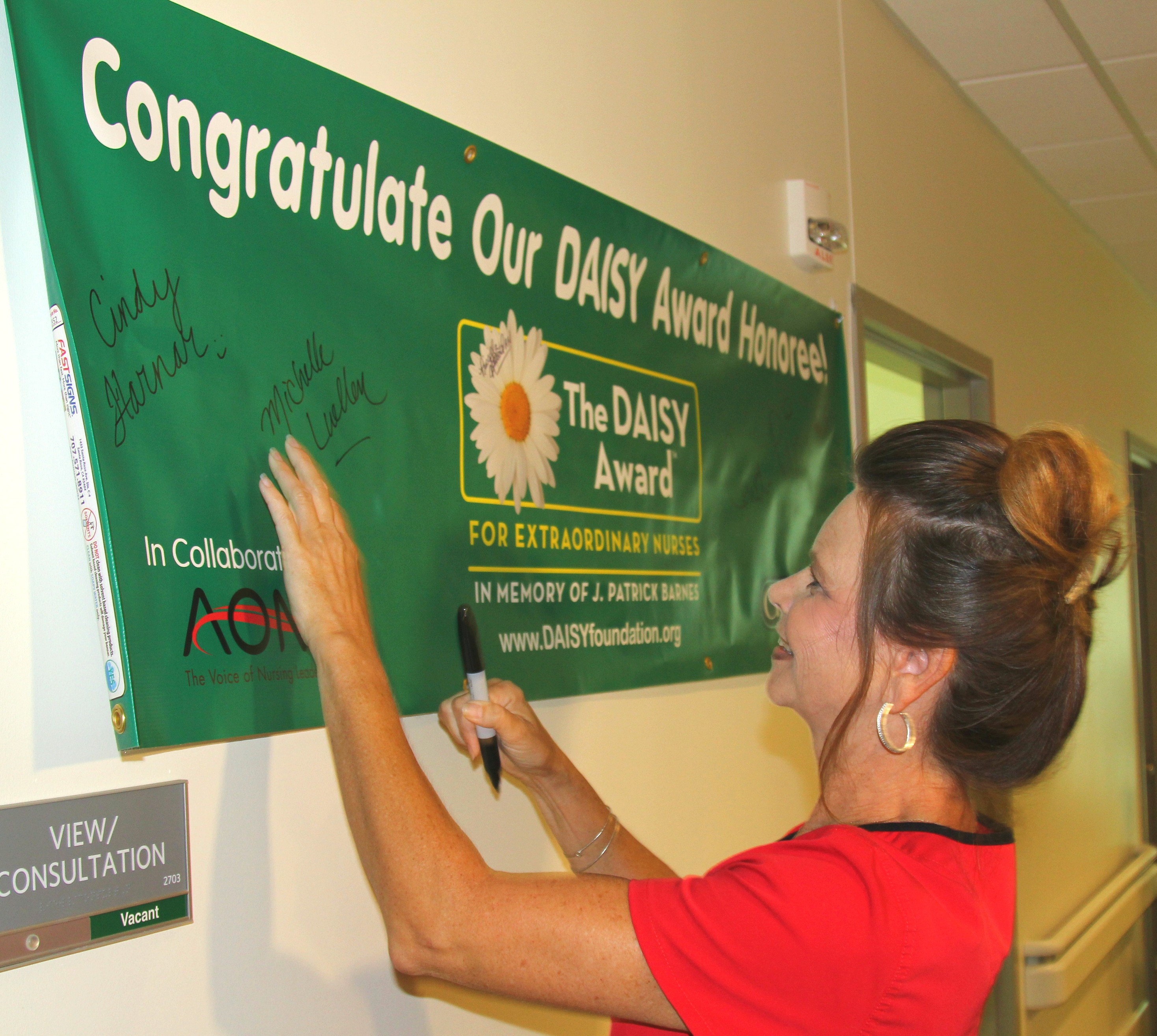 Practices
100 Mercy Way
Joplin, MO 64804
100 Mercy Way
Joplin, MO 64804
Media Contacts