July 26, 2017
Cribs, car seats and mattresses may not be cheap, but you may want to second-guess your decision to buy them secondhand.
"Being a mom, I understand everything is expensive, but you also have to realize your child's safety," said Sara Rust with Mercy Injury Prevention Center - Springfield. "It's your child's life. Is it worth those extra dollars?"
Rust strongly suggests avoiding cutting corners on the items listed above. And there are some other secrets for bargain-shopping parents; see Rust's full interview with NBC affiliate KYTV here.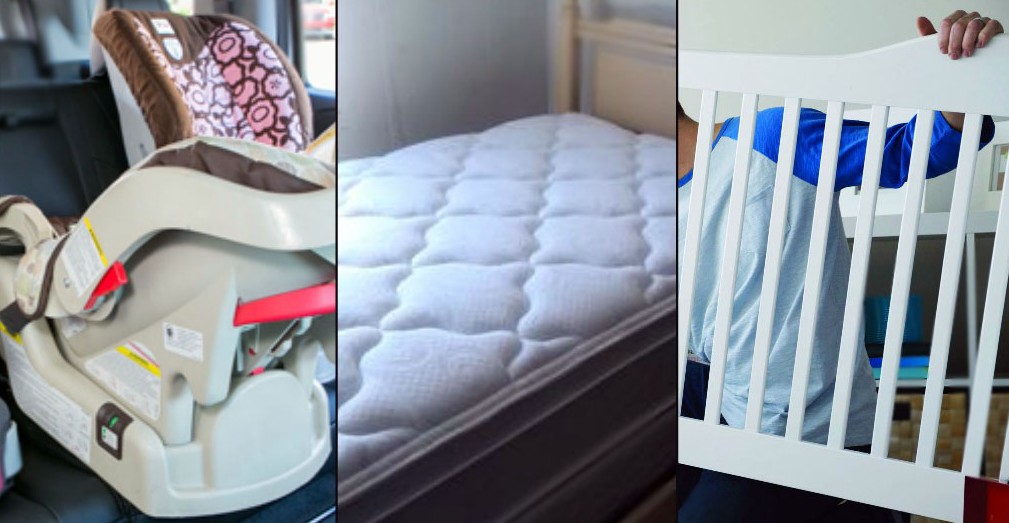 Mercy, named one of the top five large U.S. health systems in 2017 by Truven, an IBM Watson Health company, serves millions annually. Mercy includes 44 acute care and specialty (heart, children's, orthopedic and rehab) hospitals, more than 700 physician practices and outpatient facilities, 40,000 co-workers and more than 2,000 Mercy Clinic physicians in Arkansas, Kansas, Missouri and Oklahoma. Mercy also has outreach ministries in Arkansas, Louisiana, Mississippi and Texas. 
Media Contacts
Sonya Kullmann
Berryville, Branson, Cassville, Lebanon, Mountain View, Rolla, Springfield, Aurora