July 27, 2017
The Mercy Hospital Jefferson Chapel will be relocated to a temporary location while the new chapel is under construction. Beginning Sunday, Aug. 6, Conference Room C will be reserved as the interim chapel.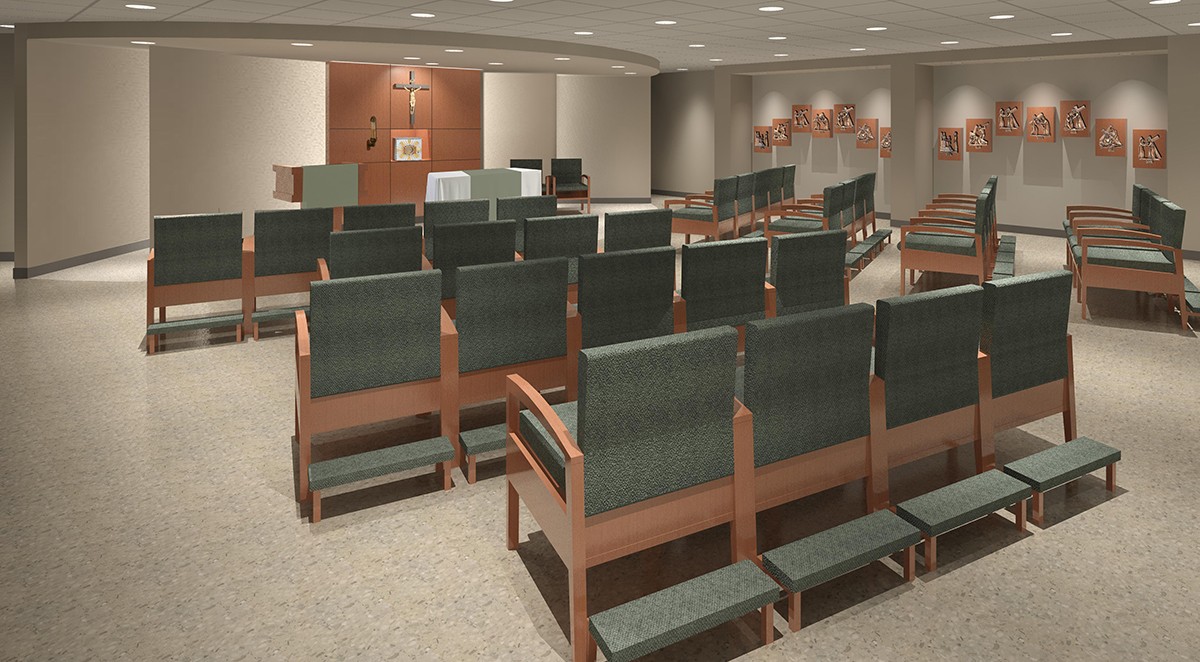 Except for about a dozen dates that had been previously scheduled, the conference room will be dedicated solely to use as a quiet space and for daily Masses. On dates and times where a conflict exists, the hospital's Pastoral Care Department will designate another location as a quiet space.
None of the conflicting dates are on weekends, so Sunday Mass will be held at noon each week as scheduled in Conference Room C. Masses on Monday through Thursday will be held as scheduled except for Thursday, Oct. 26 and Tuesday, Oct. 31.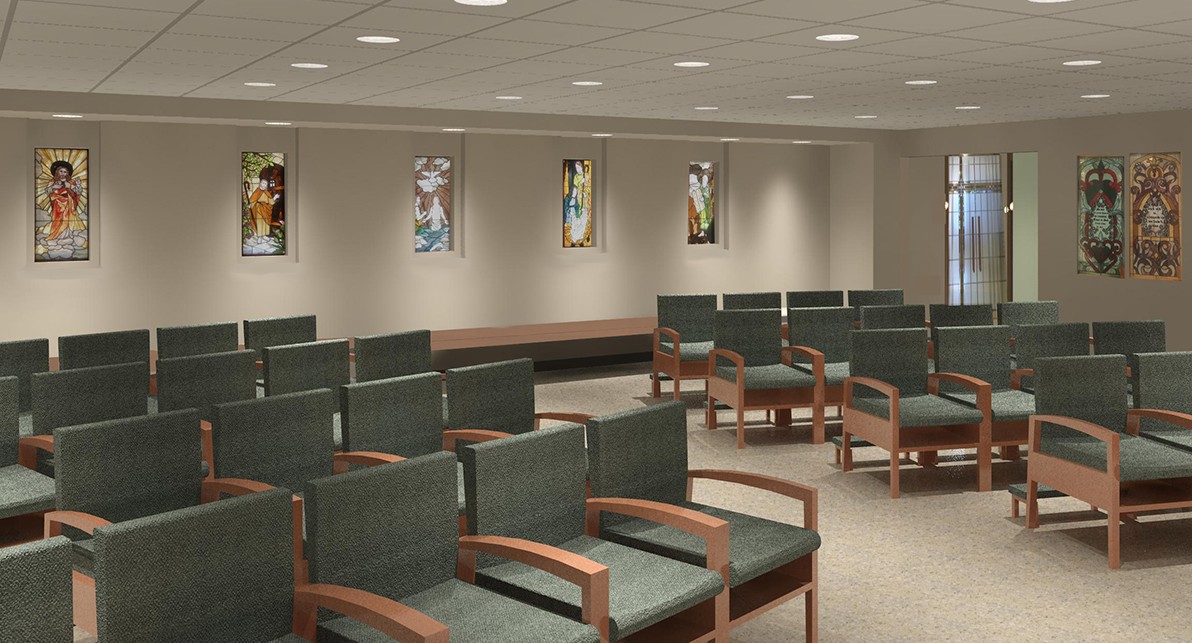 Construction of the new chapel is scheduled to be completed by the end of November. The new chapel will be located along the new main hallway in the space that had most recently been the temporary gift shop. Several of the stained glass windows from the existing chapel have been incorporated into the design of the new chapel. Other stained windows from the chapel will be relocated to the new cancer center.
Construction of the all-private room patient tower and new cancer center at Mercy Hospital Jefferson continue to make good progress. Both new buildings are expected to open in December. The new clinic entrance near the north medical office is scheduled to open in January.
Media Contacts