July 27, 2017
Missouri native Scott Childers has joined Mercy Hospital Lebanon as its new administrator. Childers brings more than three decades of health care experience to his new role, most recently as assistant administrator at Baptist Memorial Hospital in Memphis, Tennessee. An Army veteran, Childers is most proud of his 25-year stint in the U.S. Armed Forces.
"I enlisted when I was 17, straight out of high school," said Childers, who has lived in 14 different states and two foreign countries. "From being stationed at Fort Leonard Wood three separate times as a medic to leading combat troops in Kuwait and Iraq, it was the experience of a lifetime."
Childers began his health care career in 1985 as a commissioned officer responsible for medical services in the 10th Cavalry in Fort Carson, Colorado. He led combat units through 1999, when he assumed the role as director of clinical operations for the 18th Medical Command in South Korea. For two years, he developed a network of hospitals for those serving in the U.S. Armed Forces. Following the September 11 attacks, he served as chief operating officer for Kenner Army Health Center, managing the organization's response to the tragedy. In 2005, Childers retired as lieutenant colonel.
"My wife Laura and I were ready for some stability," said Childers, who was born and raised in Springfield. "We bought a farm there, which we still operate today. It's our passion, along with raising our two sons who have both pursued careers in the medical field. In fact, they both worked for Mercy at one point in their careers."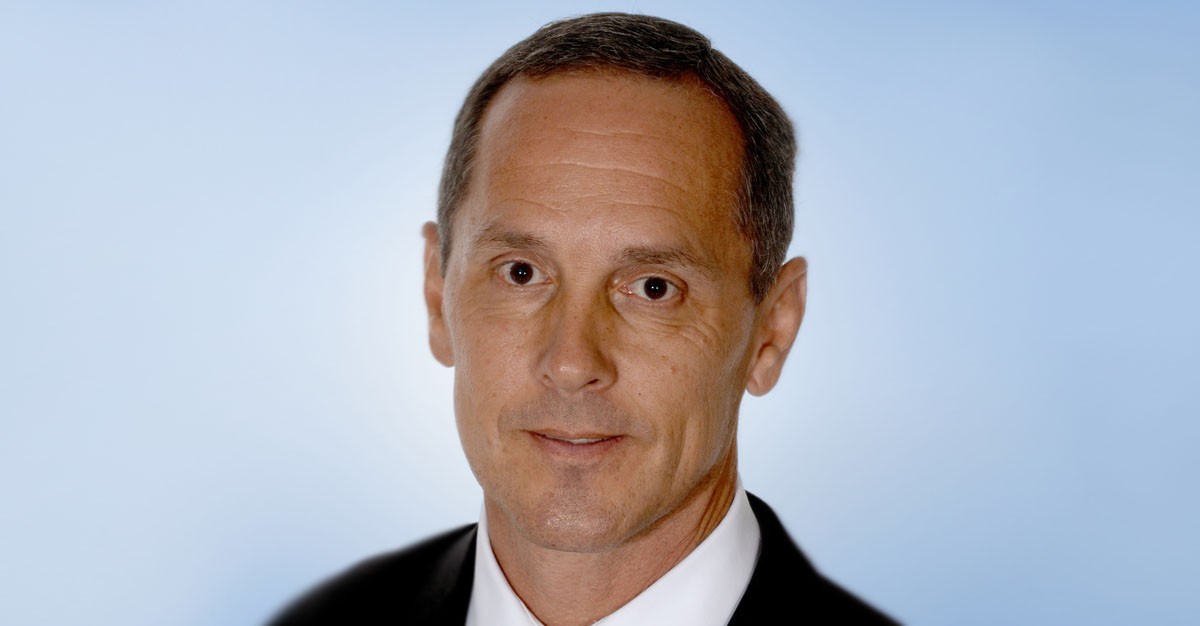 Childers received his bachelor's degree from Drury University in Springfield and his master's degree from Baylor University in Waco, Texas. He is a Fellow in the American College of Healthcare Executives. Immediately following his retirement from the U.S. Army, Childers served as vice president of operations for Burrell Behavioral Health in Springfield, followed by a variety of executive roles for the Baptist Memorial Health Care Corporation.
"Scott is a proven leader," said Jenine Vincent, vice president of regional operations for Mercy, who has served as interim administrator for Mercy Hospital Lebanon since the beginning of the year. "He's been through some of the best leadership institutions in the world – and he understands how to make connections not only with co-workers and physicians, but with the patients."
"With experience comes knowledge, and the drive to make a difference for others," Childers said. "I'm excited to take on this new role, and feel it's my calling. A leader is a servant to the people, and teaming up with Mercy, a great organization that I've watched my entire life, is an incredible honor."
Mercy Hospital Lebanon's new leader took the helm on July 24, and one of his first priorities is to get to know his new community. A community and media welcome reception will be held on August 15 from 5 to 7 p.m. in the main conference rooms at Mercy Hospital Lebanon, located at 100 Hospital Dr. There will be refreshments and the opportunity to speak directly with Childers and his wife Laura.
PHOTO GALLERY: Get to Know Scott Childers
Mercy Springfield Communities is comprised of Mercy Hospital Springfield, an 866-bed referral center; an orthopedic hospital; a rehab hospital; a children's hospital; five regional hospitals in Lebanon, Aurora, Cassville, Mountain View, Missouri and Berryville, Arkansas; and Mercy Clinic, a physician clinic with nearly 700 doctors and locations throughout the region. It is part of Mercy, named one of the top five large U.S. health systems in 2017 by Truven, an IBM Watson Health company. Mercy serves millions annually and includes 44 acute care and specialty (heart, children's, orthopedic and rehab) hospitals, more than 700 physician practices and outpatient facilities, 40,000 co-workers and more than 2,000 Mercy Clinic physicians in Arkansas, Kansas, Missouri and Oklahoma. Mercy also has outreach ministries in Arkansas, Louisiana, Mississippi and Texas. 
Media Contacts
Sonya Kullmann
Berryville, Branson, Cassville, Lebanon, Mountain View, Rolla, Springfield, Aurora