July 28, 2017
More than 125 physicians, co-workers and community members gathered for the blessing of Mercy Clinic Primary Care - Norman Porter. The blessing is a Catholic tradition of Mercy to pray for patients and for those they have entrusted with their care. 

Previously known as Norman Clinic, the private-practice group consisting of 14 physicians and advanced practice registered nurses joined Mercy in May. The clinic was founded in 1971 by the late Dr. Harold Belknap Jr. and was at one time the largest group of physicians in the Norman area. Dr. Thomas Merrill, who joined Norman Clinic in 1985, spoke to those in attendance about their decision to join Mercy, calling it an "easy one."

"The thing that set Mercy apart from the rest was that, during our first meeting, we didn't talk about money or contracts. Instead, they sat down and told me the story of Catherine McAuley and the walking sisters of Mercy," Dr. Merrill said.

Dr. Belknap's wife, JoAnn, also joined the celebration and learned of a special connection with Mercy's founder. Mrs. Belknap shared with Lynn Britton, Mercy's chief executive officer, that her maiden name is "McCauley."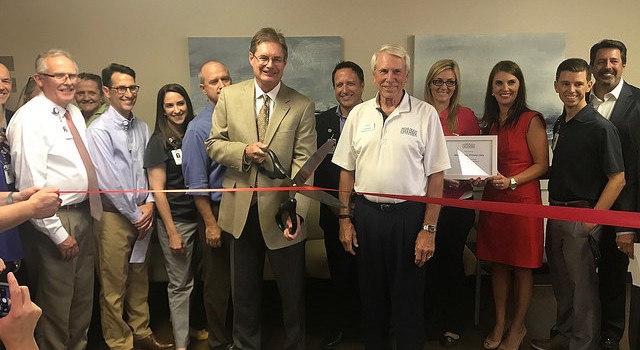 Media Contacts
Meredith Huggins
El Reno, Guthrie, Kingfisher, Oklahoma City, Watonga