August 1, 2017
Students may be heading back to school in Springfield, but for some Mercy co-workers, it's graduation time. This month, another handful of participants of ECHO – or Expanding Your Career and Health Care Opportunities – will celebrate the end of nearly five months of courses at the hospital.
"It's a great opportunity to learn how to be a better co-worker and person," said student Paula Franssen, surgical procedure assistant at Mercy Surgery Center – Springfield. "This class helps you set short-term and long-term goals. It really puts things into perspective, and helps balance work with your personal life."
The ECHO courses, which launched in 2009, were developed by Catalyst Learning Company in Louisville, Kentucky. Students spend two hours a week in a hospital classroom learning about topics like life management, communication, medical terminology, patient satisfaction and safety, problem solving and critical thinking.
"We have about 10 students or fewer in each class," said course coach Alan Chapman, senior Human Resources manager at Mercy Hospital Springfield. "The small group leads to great classroom interaction and co-workers tend to learn from one another as they all have different backgrounds."
ECHO, which kicks off each spring, is designed for co-workers who do not have a college degree but may need additional skills to move into other positions, complete education programs or become more knowledgeable in their current roles.
"Many end up getting promotions or transfers to other fields to further their careers," Chapman said. "Some even keep learning with additional education, or they become more engaged in their current roles."
More than 60 students have successful completed the yearly program since its inception. Mercy also runs a program called School at Work – or SAW – which kicks off in September. It's similar to ECHO, but spans six months and several Mercy communities. Applications for the fall 2017 courses are due by Friday, Aug. 11.
Co-workers interested in either program in 2017 must fill out an application online or pick up one in their closest Human Resources office. For questions, call Alan Chapman at 417-820-3387 or email him at alan.chapman@mercy.net.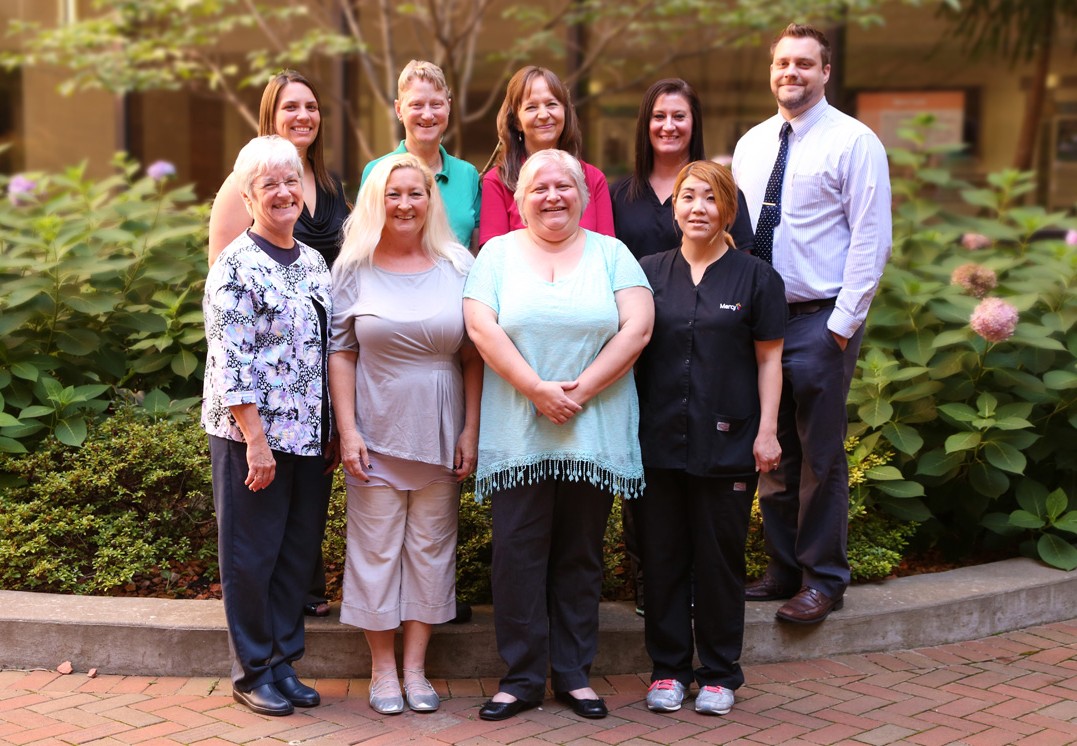 Media Contacts
Sonya Kullmann
Berryville, Branson, Cassville, Lebanon, Mountain View, Rolla, Springfield, Aurora