August 7, 2017
The wait is almost over! Many Mercy communities are in the path of a total or partial solar eclipse this Monday, August 21.
The last total solar eclipse in the U.S. was in 1918, so this is truly a once-in-a-lifetime event. Before you look up, you may want to jot down some of these useful tips.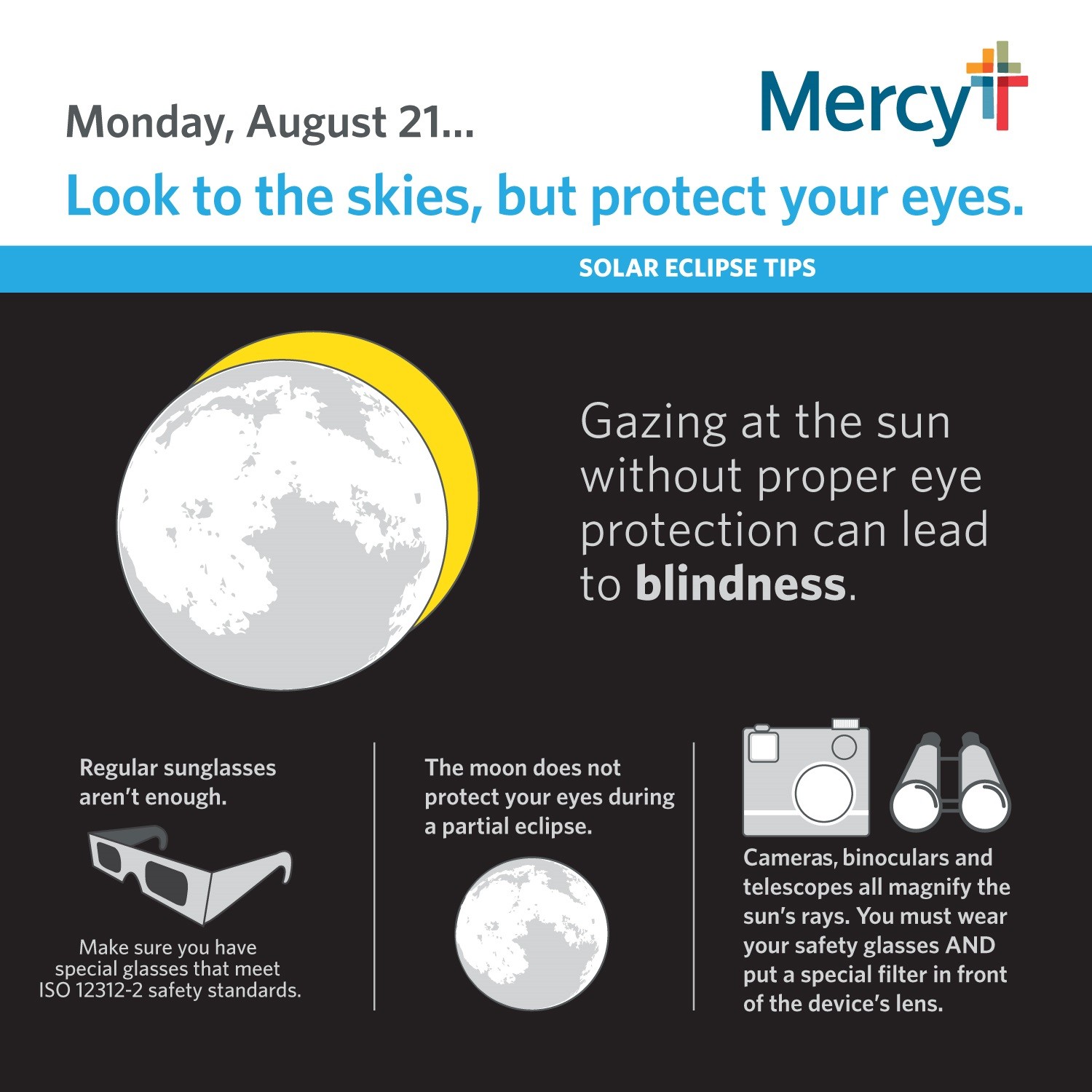 Mercy's Dr. Shachar Tauber Discusses Eclipse Eye Safety
Mercy, named one of the top five large U.S. health systems in 2017 by Truven, an IBM Watson Health company, serves millions annually. Mercy includes 44 acute care and specialty (heart, children's, orthopedic and rehab) hospitals, more than 700 physician practices and outpatient facilities, 40,000 co-workers and more than 2,000 Mercy Clinic physicians in Arkansas, Kansas, Missouri and Oklahoma. Mercy also has outreach ministries in Arkansas, Louisiana, Mississippi and Texas. 
Media Contacts
Sonya Kullmann
Berryville, Branson, Cassville, Lebanon, Mountain View, Rolla, Springfield, Aurora