August 12, 2017
Sister Catherine Darcy has traveled the country, serving as parish worker, a teacher and a diocesan administrator. Now, she is taking that wealth of experience into a new setting at Mercy.
Sister Catherine is the new director of mission integration at Mercy Hospital Ada, part of the Mercy network of hospitals and clinics. The job involves helping her fellow staffers promote the hospital's mission statement and values, which include justice, service and stewardship.
"We collaborate together in the living of the mission and in the embracing of the values that we set ourselves," Sister Catherine told The Ada News. 
As a young girl, she grew up in a Catholic household and attended schools operated by the Sisters of Mercy in Red Bank, New Jersey. She was in high school when she started thinking seriously about joining the order.
"I really was drawn to the sisters and to their ministry," she said. "I think over the years, I learned a lot of other reasons why I might have been drawn, but initially it was the sisters."
Sister Catherine recently sat down with The Ada News to share her story and the path that led her to Ada. Click here to read it.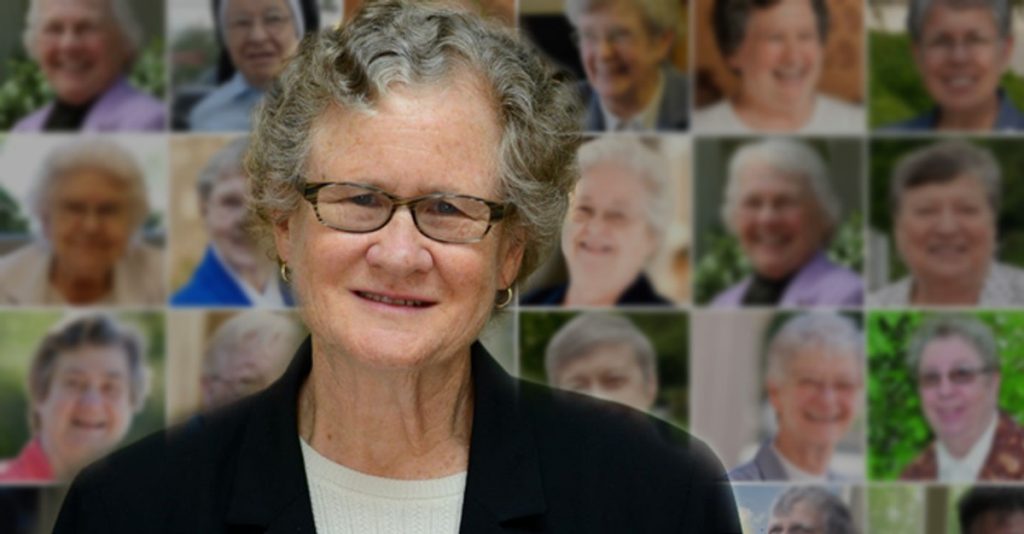 Sister Catherine Darcy's resume includes assignments as a parish worker, a teacher and a diocesan administrator. Now, she is taking that wealth of experience into a new setting.  
Mercy's Heritage: Meeting Community Needs Since 1827
The Mercy story begins at an unlikely time in an unlikely place with an unlikely woman. Thanks to Mercy Founder Catherine McAuley and the Sisters of Mercy, today more than 250,000 people in hospitals, schools and community programs worldwide carry on the mission of Mercy.
To learn more about Catherine and the Sisters of Mercy, watch the video, click or download the story below, "Her House of Mercy Made Works of Mercy Possible," or take a tour of the first House of Mercy, which opened Sept. 24, 1827, in Dublin, Ireland, and remains open today.
About Mercy
Mercy, named one of the top five large U.S. health systems in 2017 by Truven, an IBM Watson Health company, serves millions annually. Mercy includes 44 acute care and specialty (heart, children's, orthopedic and rehab) hospitals, more than 700 physician practices and outpatient facilities, 40,000 co-workers and more than 2,000 Mercy Clinic physicians in Arkansas, Kansas, Missouri and Oklahoma. Mercy also has outreach ministries in Arkansas, Louisiana, Mississippi and Texas. 
Media Contacts