August 17, 2017
ST. LOUIS - Stephen Mackin has been named president of Mercy Hospital St. Louis. Mackin will report to Jeffrey Johnston who was recently promoted to president of Mercy's eastern Missouri region.
Mackin joined Mercy in March as senior executive for business line development. While in that role, he provided leadership in supporting the development of key service areas with an initial focus on cancer services in Mercy's east region.
Prior to joining Mercy, Mackin spent nearly 19 years with Cancer Treatment Centers of America, a national network of five hospitals that serves adult cancer patients. During his tenure, he progressed from a management fellow to executive positions including chief operating officer and interim president of the organization.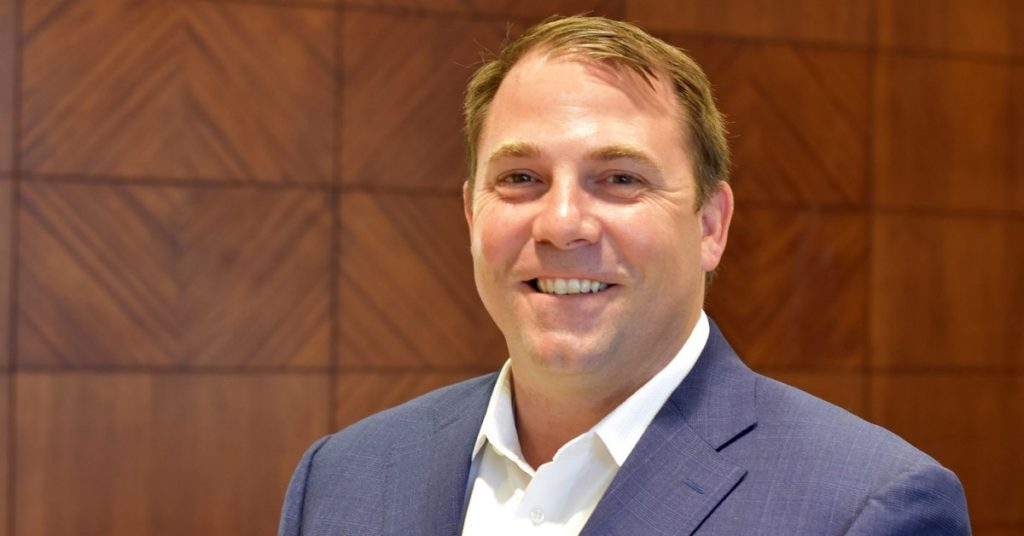 Stephen Mackin has been named president of Mercy Hospital St. Louis.
"Stephen brings a wealth of experience to Mercy with a focus on patient-centered health care," Johnston said. "In a short period of time, he's built solid relationships within Mercy and established himself as a collaborative leader who puts Mercy's goals of quality, safety and service at the forefront."
"I chose to join Mercy for three very specific reasons," said Stephen Mackin, president of Mercy Hospital St. Louis. "Mercy has a rich history and a strong, clearly defined mission.  We have very talented leaders, clinicians and co-workers. And, together, we'll continue setting the mark for quality and redefining the delivery of care as evidenced by our Truven 100 Top Hospital rankings for the last two years."
Mackin holds a bachelor's degree from Wabash College in Crawfordsville, Indiana, and a master's degree in business administration from the University of Tulsa in Tulsa, Oklahoma. He is married and the father of four daughters.
Mercy Hospital St. Louis, part of Mercy's eastern Missouri region, is a 859-bed comprehensive teaching hospital. The 80-acre site houses a nine-level heart and vascular hospital, a cancer center, a comprehensive children's hospital and a surgery center.  
Mercy, named one of the top five large U.S. health systems in 2017 by Truven, an IBM Watson Health company, serves millions annually. Mercy includes 44 acute care and specialty (heart, children's, orthopedic and rehab) hospitals, more than 700 physician practices and outpatient facilities, 40,000 co-workers and more than 2,000 Mercy Clinic physicians in Arkansas, Kansas, Missouri and Oklahoma. Mercy also has outreach ministries in Arkansas, Louisiana, Mississippi and Texas. 
Media Contacts
Bethany Pope
St. Louis, St. Charles, St. Louis - South, Troy, Festus