August 23, 2017
Since she was 14 years old, Dr. Ashtami Banavali knew she wanted to follow in her uncle's footsteps and care for patients diagnosed with cancer.
Originally from Mumbai, India, Banavali received her medical degree in India before moving to the United States to complete residency and fellowship training in cancer care. In August, she joined Mercy Clinic Oncology and Hematology – Ada as a full-time oncologist and hematologist.
"I was more than happy when I saw the job opportunity in Ada," said Banavali. "People here, especially at Mercy, were so welcoming. When I began my medical training 15 years ago, I knew I wanted to practice in a rural setting. It feels like a very natural fit to be here."
Although her childhood home was located in one of India's most densely populated cities, Banavali said she frequently traveled with her family to a rural community smaller than the size of Ada.
In that community, Banavali's uncle and father helped set up a new hospital that has grown to include a cancer center, radiation unit, and nursing and medical schools. For patients with cancer, the facility brings lifesaving services to a population that may not have been able to receive treatment previously due to the expense of travelling to the big city.
Witnessing the work of her family in that community helped Banavali discover her passion for treating patients with cancer. She is excited to bring that same passion to Ada and looks forward to building strong relationships with patients and their loved ones.
"It is very difficult to learn that you have cancer and there is so much information out there that it can be overwhelming," said Banavali. "At the end of a visit, I hope patients and their families understand that we are doing something to help and they are getting the best care available."
Meeting the Community's Needs
Mercy has been recruiting for a full-time oncologist and hematologist since the hospital became part of Mercy more than four years ago. Previously, medical oncologists from Oklahoma City came to Ada a few days a week to see patients. These oncologists will continue to work in Ada over the next few months as Banavali transitions into her new role.
"We will be able to see patients sooner because we have a full-time physician in Ada," said Marc McComas, director of operations for Mercy Clinic of Ada. "Oncology is a tough specialty to choose and it takes a special kind of person to be able to manage that. It is very evident that Dr. Banavali has a kind heart and she's going to work really hard taking care of her patients."
Banavali received her medical degree from Topiwala National Medical College in Mumbai, India. She completed her residency training in internal medicine from Sinai Hospital of Baltimore. She completed her fellowship in hematology and oncology from State University of New York (SUNY) Downstate Medical Center in Brooklyn, New York.
In her spare time, she enjoys cooking, gardening and spending time with her husband and 7-month-old son.
To make an appointment at Mercy Clinic Oncology and Hematology – Ada, located at 430 N. Monte Vista St. in Ada, call 580-421-1141.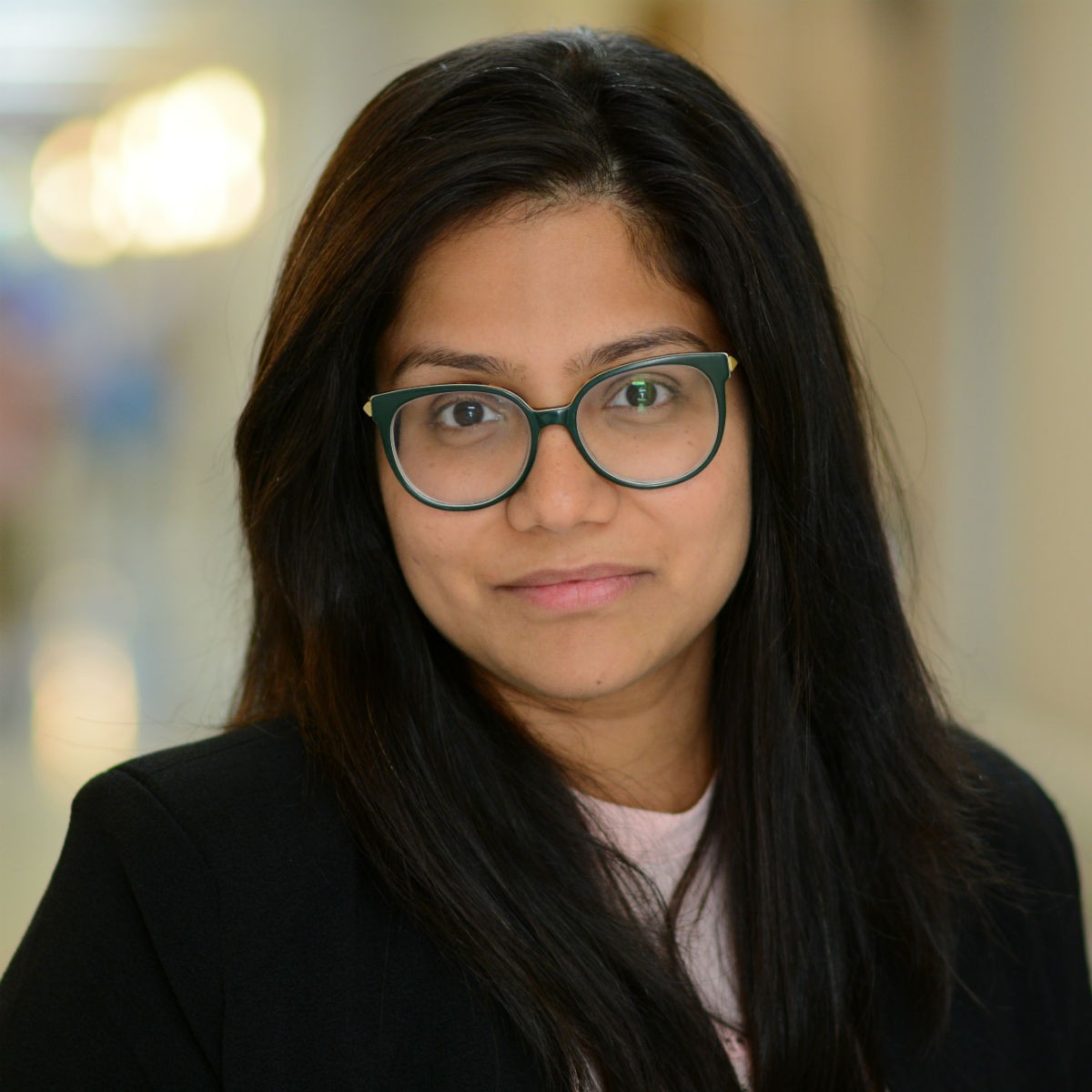 Media Contacts
Meredith Huggins
El Reno, Guthrie, Kingfisher, Oklahoma City, Watonga