August 31, 2017
COLUMBUS, Kan. – Having a large family and being a family medicine doctor go hand in hand for Dr. Benjamen Williams.
Dr. Williams joined Mercy Clinic Family Medicine in Columbus in early July after moving to the rural community with his wife and seven children ages 11 to 2.
"I had no idea I'd have a big family," Dr. Williams said in between greeting one of his growing brood at his family farm that includes five dogs, five cats and several chickens, with plans to add goats soon.
With no pediatrician in Columbus, that means many of Dr. Williams' patients are children.
"Having all of these children gives me a lot of experience and helps me relate to younger patients especially," he said. "We've had a few minor medical issues with our children that have let me experience going through that as a parent of the patient, not just from the physician perspective. It allows me to empathize more with patients."
The oldest child, 11-year-old Matthew, is adopted. Three weeks after they took their first child into the home, Dr. Williams' wife, Rebekah, became pregnant with Andrew, now 10. Their third child, Wesley, 9, is adopted.
The couple birthed their fourth and fifth children, David, 7, and Jack, 6. The sixth child and oldest daughter, Emmy, 3, was adopted out of foster care. The youngest daughter is Chloe, 2.
Life on a farm is just fine for Dr. Williams, who said there was a big push in medical school for rural primary care. "It's one of those medical fields where there aren't enough doctors nationwide."
Dr. Williams graduated from medical school at the Joan C. Edwards School of Medicine at Marshall University in Huntington, W.Va. After an internal medicine internship, he went active duty in the Air Force as a flight surgeon, which is a primary care physician for military and family. He completed his military duty as a family medicine resident in the Air Force in conjunction with St. Louis University.
The board-certified physician is able to juggle a medical career, farm and large family thanks to Rebekah, whom he married while in medical school. He said she can handle any issue at home, with very few exceptions.
"My wife is a great help taking care of our children and carries that burden while I'm at work," he said. "Occasionally, I'll get a text that something happened with a request for help and to come home at lunch, please!"
Dr. Benjamen Williams is available for appointments at Mercy Clinic Family Medicine, 101 W. Sycamore St., by calling 620-429-3636.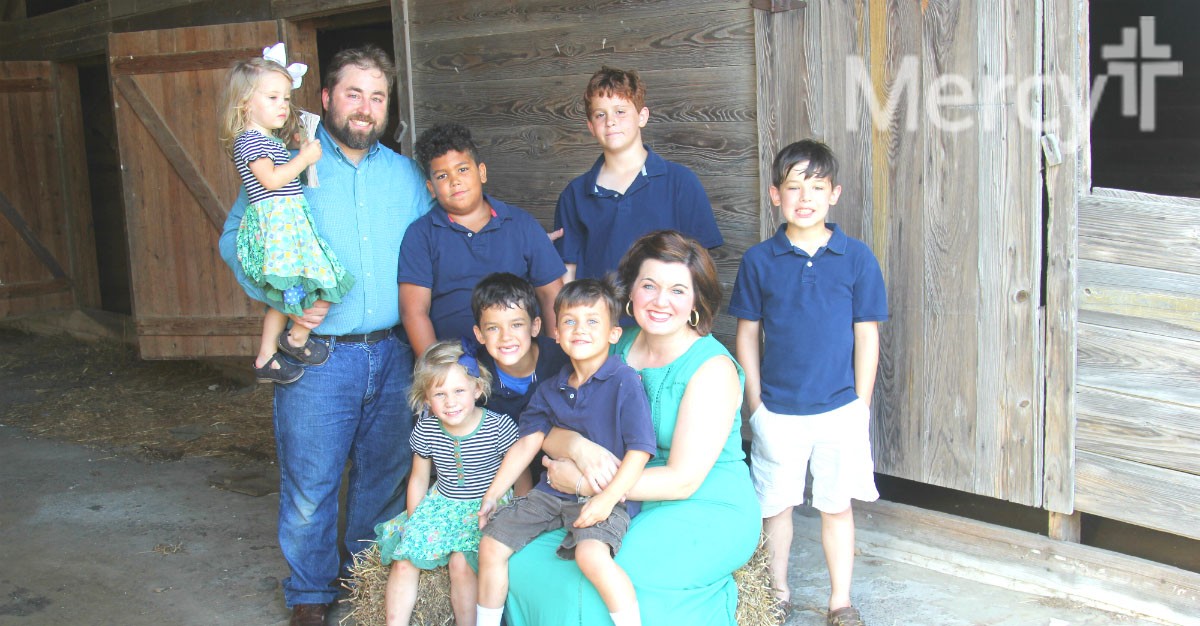 Practices
Media Contacts