September 6, 2017
JOPLIN, Mo. – Marie Judd, known as the Quilt Angel at Mercy Cancer Center in Joplin, has made and donated nearly 200 quilts for cancer patients in the past 15 years, but a teal quilt she made this year holds personal meaning for the Mercy volunteer.
The quilt is teal and white because those are the colors for cervical cancer awareness. Her daughter-in-law, Jackie Judd, is a stage 4 cervical cancer survivor. She was diagnosed in September 2008. September also is Gynecological Cancer Awareness Month.
In honor of Jackie and the awareness month, Marie donated the quilt to Sisters Health Boutique for a raffle, with proceeds to benefit Mercy Health Foundation's Oncology Patient Assistance Program.
"She's a very humble person but felt some pride that I would make this quilt to honor her," Marie said.
Jackie – whose favorite scripture has been Psalm 46:10: "Be still and know that I am God" – was told the cervical cancer survival rate is only 10 to 15 percent.
"She's pretty special and beat the odds," Marie said of Jackie, who was given "massive" doses of chemotherapy and radiation. "She always told me she was OK with whatever God decided, and I always told her someone had to live to make 10 to 15 percent survival a reality."
Raffle tickets are $5 each or three for $12 and are available between 9 a.m. and 5 p.m. weekdays through Oct. 4 at Sisters Health Boutique in Mercy Cancer Center, 100 Mercy Way, Joplin. The winner of the quilt will be announced Oct. 5 and does not need to be present to win.
During September, the national Foundation for Women's Cancer promotes awareness about the risks, prevention, early detection and optimal treatment for gynecologic cancers, including cervical, endometrial, uterine and ovarian.
For more information on Sisters Health Boutique, visit mercy.net/2017quilt. For more information on Mercy Health Foundation Joplin, visit mercy.net/content/mercy/us/en/practice/joplin/mercy-health-foundation-joplin.html.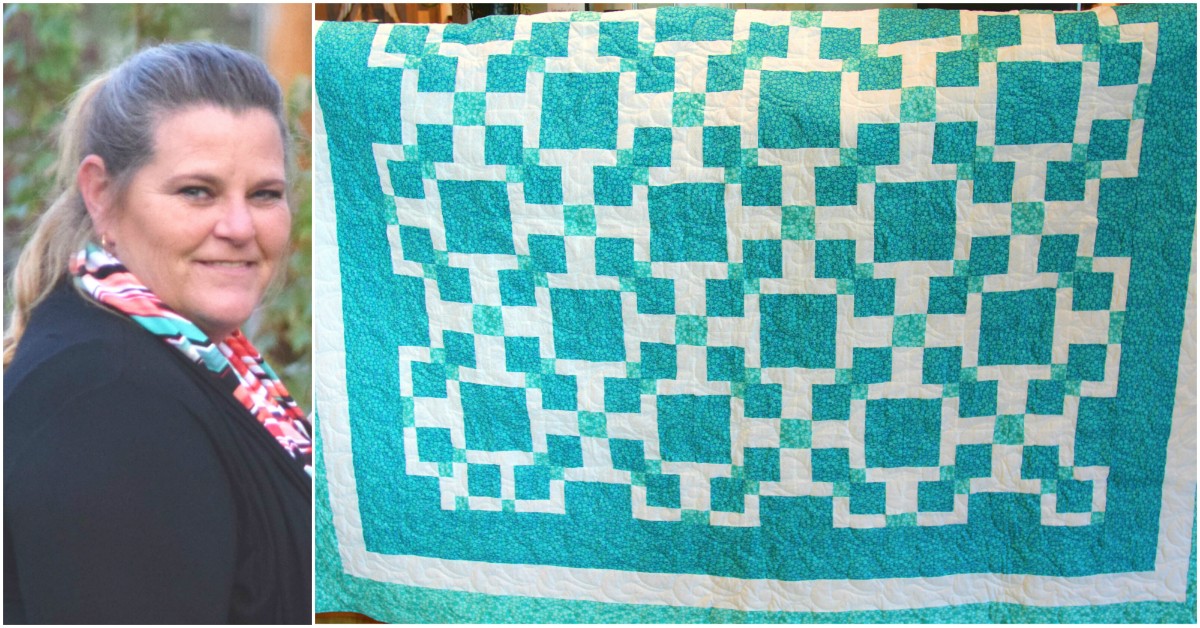 100 Mercy Way
Joplin, MO 64804
100 Mercy Way
Joplin, MO 64804
Media Contacts