September 7, 2017
It takes a community to serve a community. Thanks to volunteers at Mercy Hospital Cassville, patients undergoing a variety of rehab have another boost to get them back on their feet.
Earlier this month, the Mercy Hospital Cassville Auxiliary finalized the purchase of a SCIFIT  PRO2® exercise bike for $4,845. It will be placed in the hospital's fitness area, for physical, occupational and cardiopulmonary rehabilitation patients.
"This is a tremendous upgrade," said Chris Hoge, manager of therapy services at Mercy. "Our volunteers do so much for this hospital, and this allows us to continue to serve our patients efficiently, and also foster the ministry we've been called to serve."
The total body rehabilitation equipment includes both an upper body exerciser and lower body recumbent bike. It also features wheelchair ramps, support boots, and ADA compliant seating. Click here to learn more.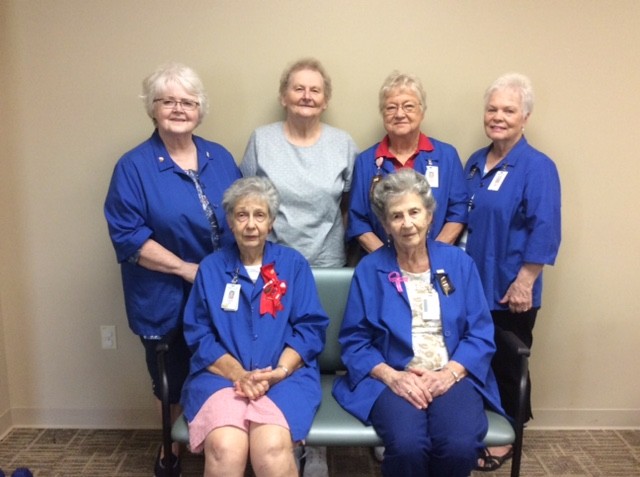 "We try to fund projects that have the greatest impact on our patients," said Cody Qualls, executive director of Mercy Health Foundation. "Our rehab area is one of the busiest areas of our hospital, day in and day out. This new piece of equipment will be a wonderful addition for our patients."
Mercy Therapy Services – Cassville includes a team of skilled professionals who guide patients toward independence and wellness with therapies that restore function and relieve pain.  Services offered include the following:
Post-surgical rehabilitation for orthopedics and sports-related injuries
Rehabilitation following spinal surgery
Rehabilitation following stroke and other neurological disorders
Treatment of balance disorders
Hand therapy
Treatment of swallowing disorders
Therapy for speech, language and developmental issues
Treatment of chronic musculoskeletal issues
Mercy Cardiopulmonary Rehabilitation – Cassville includes registered nurses and exercise professionals offering:
Cardiac rehabilitation
Pulmonary rehabilitation
Stress testing
Mercy Springfield Communities is comprised of Mercy Hospital Springfield, an 866-bed referral center; an orthopedic hospital; a rehab hospital; a children's hospital; five regional hospitals in Lebanon, Aurora, Cassville, Mountain View, Missouri and Berryville, Arkansas; and Mercy Clinic, a physician clinic with nearly 700 doctors and locations throughout the region. It is part of Mercy, named one of the top five large U.S. health systems in 2017 by Truven, an IBM Watson Health company. Mercy serves millions annually and includes 44 acute care and specialty (heart, children's, orthopedic and rehab) hospitals, more than 700 physician practices and outpatient facilities, 40,000 co-workers and more than 2,000 Mercy Clinic physicians in Arkansas, Kansas, Missouri and Oklahoma. Mercy also has outreach ministries in Arkansas, Louisiana, Mississippi and Texas. 
Media Contacts
Sonya Kullmann
Berryville, Branson, Cassville, Lebanon, Mountain View, Rolla, Springfield, Aurora