September 8, 2017
ADA, Okla.  – Dr. Celeste Adrian grew up loving animals and was on track to become a veterinarian until she took a trip to Haiti as a teenager and discovered her true calling was caring for people.
"Given my love for animals and farming, everyone expected me to become a veterinarian," she said. "Upon visiting an orphanage in Haiti, I knew that healing animals was no longer enough. What I wanted most of all was to relieve human suffering." 
Adrian went on to attend medical school and decided to become a general surgeon so she could relieve that suffering in very direct ways. Earlier this month, she joined the highly trained team at Mercy Clinic General Surgery in Ada.
In her new role, she looks forward to connecting with patients and easing their anxieties during difficult times.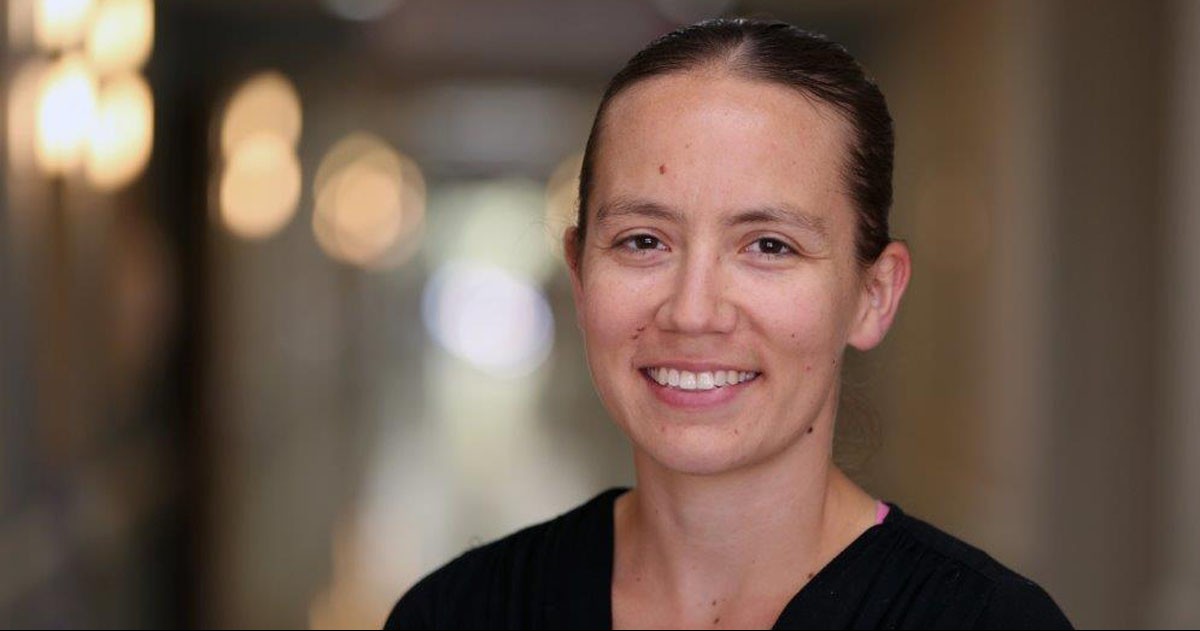 "I am dedicated to serving patients with integrity," said Adrian. "I hope they walk away knowing that they have been cared for to the very best of my ability and that I have not only taken care of their bodies, but also affirmed their value as fellow human beings."
Adrian received her medical degree from St. George's University School of Medicine in Grenada, West Indies. She completed her general surgery residency program at the Marshfield Clinic in Marshfield, Wisconsin.
In her spare time, she enjoys cooking, baking, gardening, fishing, hiking, crocheting and fundraising for international humanitarian organizations. Adrian will also help her husband, Brent, in his new role as the director of student ministries for First United Methodist Church in Ada.
Originally from a farm outside of Edmonton, Canada, Adrian also keeps busy caring for their collection of animals that includes two dogs, two cats, chickens, a pig, a mouse and fish on their property on the outskirts of Ada.
Mercy Clinic General Surgery is located at 435 N. Monte Vista St. in Ada. For more information or to make an appointment, call 580-310-0102.
Media Contacts
Lindsey Treadwell
Ardmore, Healdton, Ada, Tishomingo