September 8, 2017
Keeping athletes safe is a priority and thanks to a grant from the NFL and a partnership with Mercy, four Oklahoma City Public Schools now have full-time athletic trainers onsite to help prevent, assess and rehabilitate injuries.
As part of the first year of a pilot program by the NFL, Mercy has hired certified athletic trainers for Northwest Classen, Capitol Hill, Douglass and Grant high schools. Each school will receive $35,000 from the NFL over a three-year period to offset costs for sports medicine equipment and supplies. The goals for the partnership are to reduce the number of concussions, improve cardiac safety and limit heat-related illnesses. For more information, watch this News 9 story.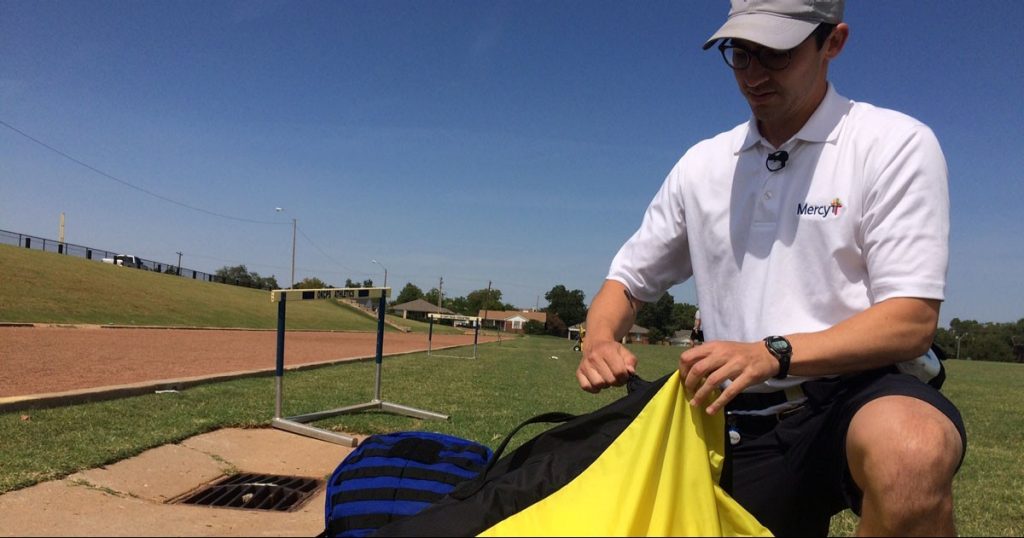 Collin Gentry, Mercy athletic trainer, checks sports medicine supplies before football practice at Northwest Classen High School.
Media Contacts