September 11, 2017
The all new Mother/Baby Unit at Mercy Hospital Jefferson is now open, and staff will welcome expectant parents and others in the community for a tour during a "Baby Shower" event from 6 to 8 p.m. on Thursday, October 5.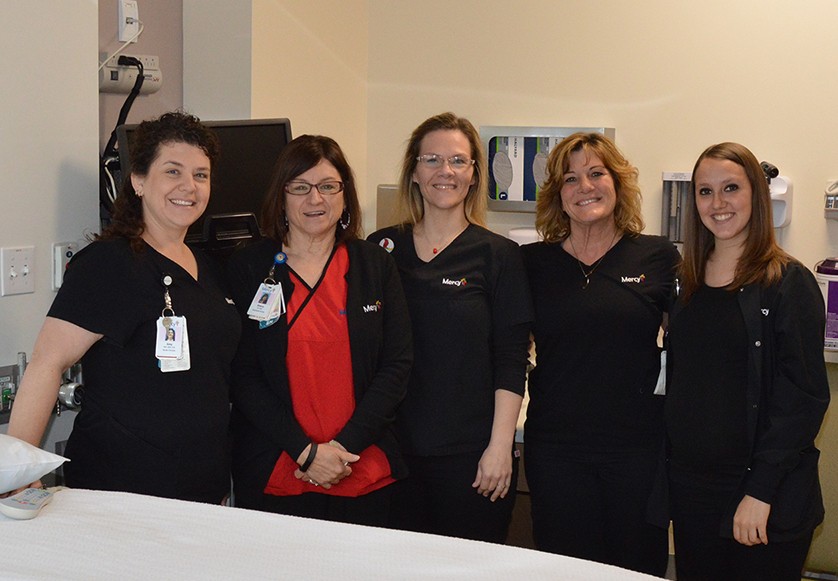 Tours during the event will showcase the new special care nursery, labor and delivery, and post-partum rooms, with their home-like suites and special features like multi-jet showers, flat-screen televisions, fold-out couches, recliners and foot stools, ceiling fans, along with the latest care technology.
The completely remodeled unit also features two dedicated surgical units on the floor for caesarean section births when necessary. In addition to the new equipment Mercy Clinic OB/GYN Jefferson has added three new physician providers in the past 24 months including Melinda Auer, M.D., Jacob Peyton, M.D., and Catherine Hutz, M.D., joining the practice with Will Snidle, M.D.
Mercy Jefferson offers free childbirth classes to mothers who will deliver at the hospital, free breastfeeding classes, sibling classes for older brothers and sisters, a lactation consultant, epidural anesthesia and unmedicated labor options.
The third floor remodel is part of an overall construction project at Mercy Jefferson that includes a 90-bed all-private room patient tower and new cancer center. Those two major structures are expected to open in December, and the all new main clinic entrance on campus is scheduled to be completed in January.
A new coffee bar and café dining area near the main entrance is expected to open in October, and the hospital's new chapel is scheduled for completion in November.
Click here to watch a recent drone video of the construction site, and click here for up-to-date time-lapse photography of the construction progress.
Media Contacts