September 14, 2017
The 20th annual Breast Cancer Awareness Tea Party luncheon at Mercy Hospital Jefferson will include its traditional fare and survivor recognition, but this year visitors may also schedule a walk-through of the new Mercy Cancer Center Jefferson, which is scheduled to open in December.
The tours will be conducted throughout the program from 11 a.m. to 1 p.m. on Friday, October 6. Tour times will be selected as part of the registration process. A buffet lunch and vendor booths will be available throughout the event, so guests may enjoy their lunch before or after their selected tour time.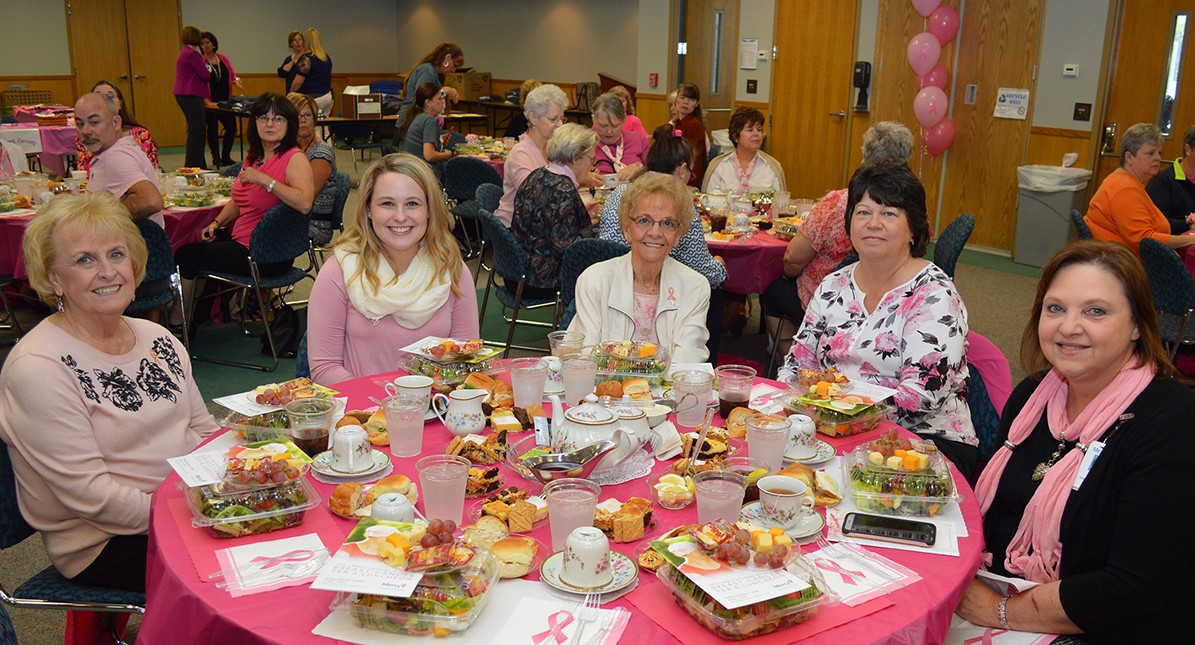 All event attendees will receive a gift and Breast Cancer Awareness information. Survivors will receive a commemorative tea cup, saucer and corsage.
Advanced reservations are required by October 2 for the program. The cost of the luncheon is $10 per person and the online registration form is available at http://bit.ly/BCATEA2017.
Partygoers who register online for the luncheon and purchase a 2017 T-shirt receive a $2 discount on their shirts and may pick them up at the luncheon in the vendor booth area at the back of the room.
A limited number of T-shirts will be available beginning September 26 in the Gift Shop at Mercy Hospital Jefferson. Long-sleeved T-shirts are $18, and short-sleeved shirts are $15. The T-shirts are a 50/50 lightweight cotton blend.
For more information call 636-933-8073.
Media Contacts