September 14, 2017
Used wheelchairs, walkers and other durable medical equipment can receive new life through a donation drive hosted by the Acute Rehabilitation Unit at Mercy Hospital Jefferson.
Items may be dropped off at one of three locations from 9 a.m. to 1 p.m. on Saturday, Sept. 16. All donated DME is tax-deductible and will be provided to New Beginnings, a medical equipment donation company in Bonne Terre.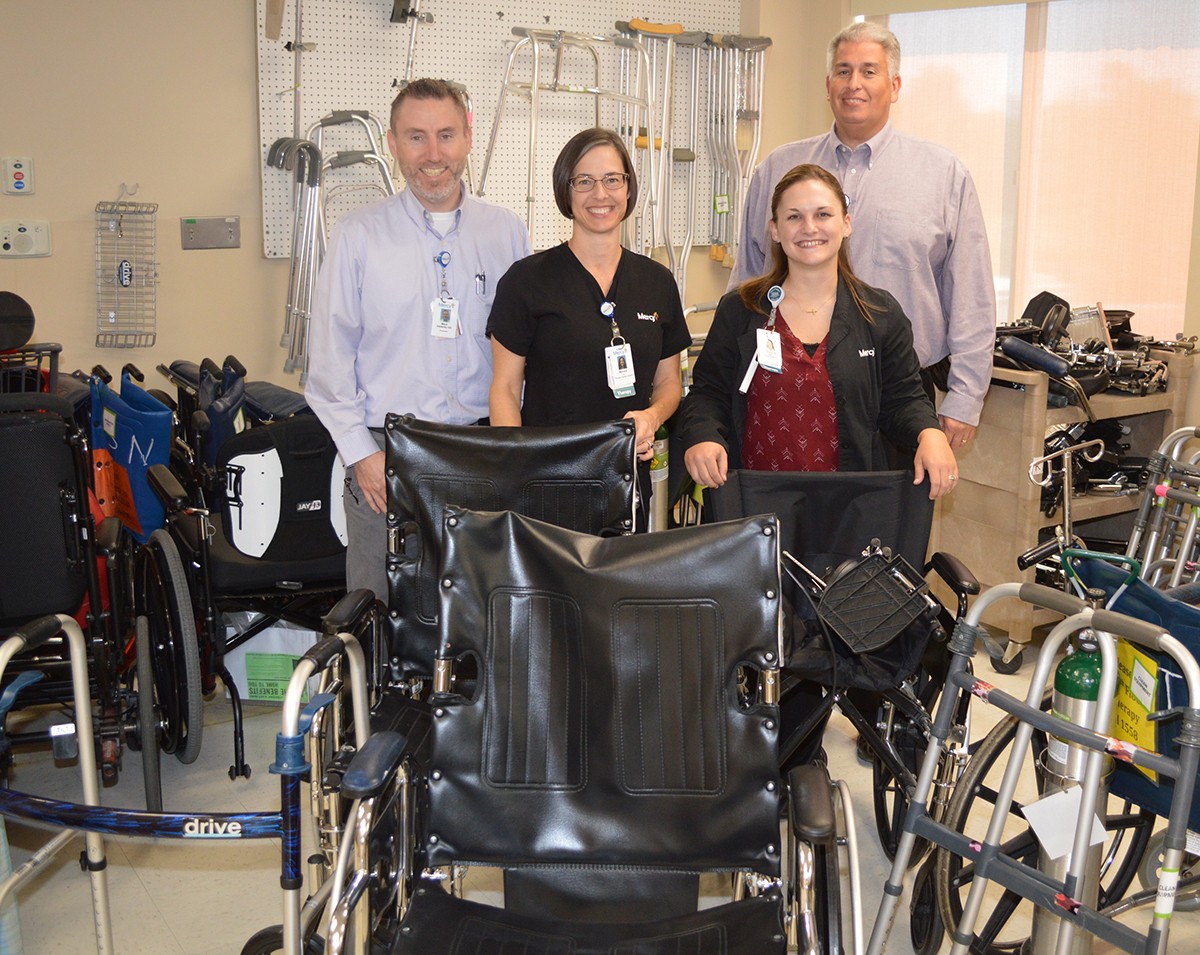 Items can be dropped off at Mercy Therapy Services locations at Mercy Hospital Jefferson in Crystal City and at 702 North Main St. in DeSoto, or at Mercy Clinic, 620 Maple Valley Drive in Farmington. For more information call Stacey Gillette at 636-933-1664 or email Stacey.gillette@mercy.net.
Media Contacts