By Kenneth L. Watts, MD
Medical Director
Mercy Breast Program
and
Sonu Suri, MD
Medical Director
Mercy Breast Imaging
Mercy Breast Center in Joplin continues to be on the leading edge of care as the only provider in the Four States area that offers advanced screening options to detect breast cancer: 3D mammography, automated breast ultrasound, as well as access to mobile mammography.
The Mercy Breast Center at 100 Mercy Way offers a full range of breast care and the latest diagnostic tools beyond standard 2D mammography. This includes breast radiologists who specialize in mammography, breast ultrasound, breast MRI and minimally invasive biopsy techniques to diagnose breast cancer.
3D mammography
Mercy Breast Center offers the region's first 3D mammogram (tomosynthesis), the latest in breast imaging technology that also is at Mercy Hospital Carthage. It's available for all women.
Tomosynthesis can detect breast cancer at early stages because of additional images available to the radiologist. It also helps reduce the number of false positives for breast cancer so fewer women have to return for additional imaging after their screening mammograms.
Patients may notice very little difference between 2D and 3D mammograms. During both scans, the breast is compressed to obtain images. With 3D, however, the scan takes a series of X-rays of the breast from different angles. The computer digitally recreates the breast so radiologists can view "slices" of the image one at a time, making it easier to see and evaluate possible abnormalities.
Women with dense breast tissue will benefit most. Dense breast tissue means a woman has more glandular tissue compared to fatty tissue in the breast. On a mammogram, both glandular tissue and cancer appear white. This can allow a breast cancer to "hide" in the dense breast tissue.
Mercy doctors recommend that all women age 40 and older have an annual mammogram, regardless of whether it's 2D or 3D. Your doctor can help you decide which scan is best for you.
Automated breast ultrasound
The InveniaTM ABUS (Automated Breast Ultrasound System) supplements mammography for women with dense breast tissue. By offering ABUS in addition to mammography for patients with dense breast tissue, Mercy Breast Center is improving detection for small cancers that may not be seen on a mammogram alone.
Dense breast tissue not only increases the risk of breast cancer up to four to six times, but also makes cancer more difficult to detect using mammography alone, according to multiple large studies. One study, published in the New England Journal of Medicine, showed mammography sensitivity is reduced up to 38 percent in women with very dense breasts. As a result, 38 states, including Missouri, have passed laws mandating that women be notified if their breasts are dense and if they may benefit from supplemental imaging.
Women should get regular mammograms as suggested by their doctor. If they have been informed that they have dense breast tissue, they should talk to their doctor about their specific risk and additional screening tests that might be appropriate.
Mobile mammography
Mercy is taking breast cancer screening to women with the Mercy Mobile Mammography Van, based at Mercy Hospital Columbus and available throughout Southwest Missouri, Southeast Kansas and Northeast Oklahoma.
Thanks to a $100,000 gift over five years from Jay Hatfield Companies, the van recently underwent a digital upgrade. The substantial donation to Mercy Health Foundation Joplin is part of nearly $250,000 put toward the project through various donors.
Staffed by a female certified mammography technologist, the van offers screenings that are convenient, private and quick, taking only about 15 minutes. The test typically is covered by health insurance. Mercy will help file the claim.
Mammogram images are read by Mercy radiologists at Mercy Breast Center in Joplin. All of Mercy's breast imaging facilities, including the mobile unit, comply with national quality standards.
For more information or to find a location for mobile mammography, call 620-429-2545.
Mammograms for all
Mercy Health Foundation Joplin helps ensure that every woman has access to life-saving mammogram screenings. Through the generosity of individual donors and groups such as Hope 4 You Breast Cancer Foundation, the foundation's Mammogram Fund provides funding for mammograms for women who are uninsured or under-insured.
Whether it's 3D, ABUS, mobile mammography or free mammograms, the Mercy Breast Center is ready to help all women with early detection of breast cancer with the most comprehensive imaging in the region.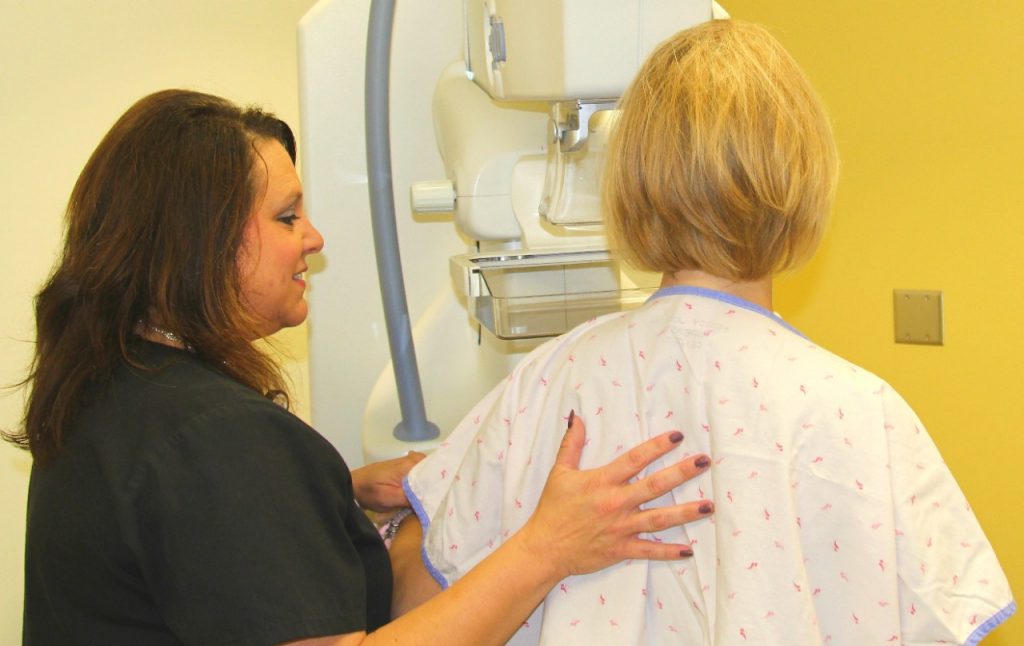 Only Mercy in Joplin and Carthage offer 3D mammograms in the Joplin area.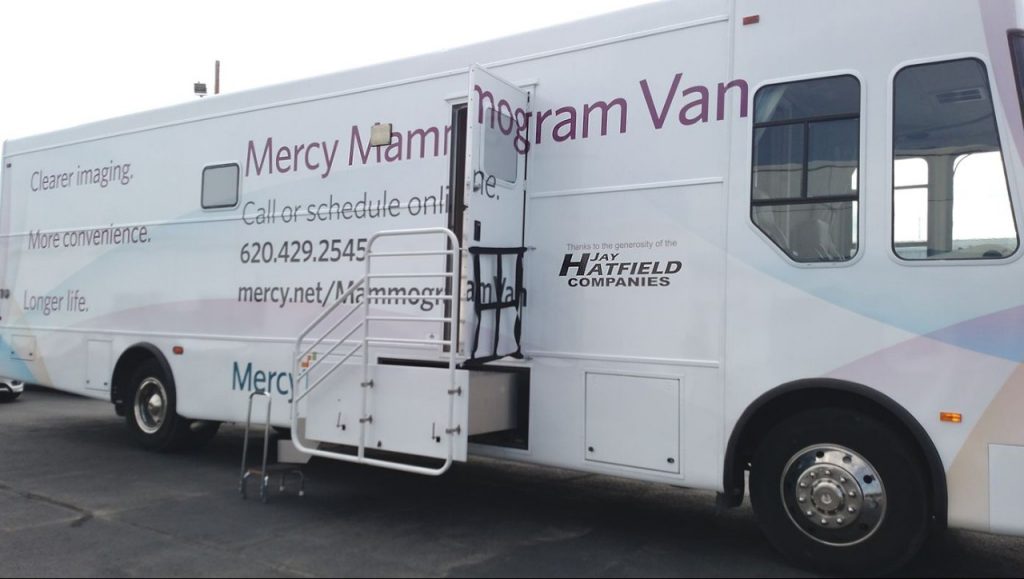 Services