November 9, 2017
Two Mercy nurses - Helen Cassidy and Julie Grace - were honored by the Missouri Organization of Nurse Leaders of the Missouri Hospital Association at its 95th Annual Convention and Trade Show. 
Cassidy, director of Mercy Hospice St. Louis, received the MONL Excellence in Leadership Award. Cassidy has served as hospice director since 2011 and as a board member of the Missouri Hospice and Palliative Care Association for four years.
As Mercy Hospice director, Cassidy contributed to the organization-wide awareness of hospice and helped improve collaboration within Mercy on heart failure management. She instituted patient rounding to understand how well patient needs were being met and what improvements could be made. Cassidy shares successes and offers praise to all members of the teams she works with — from physicians to aids. Her commitment extends to the community, where she supports grieving families and raises funds to assist in meeting the needs of families facing the loss of a loved one.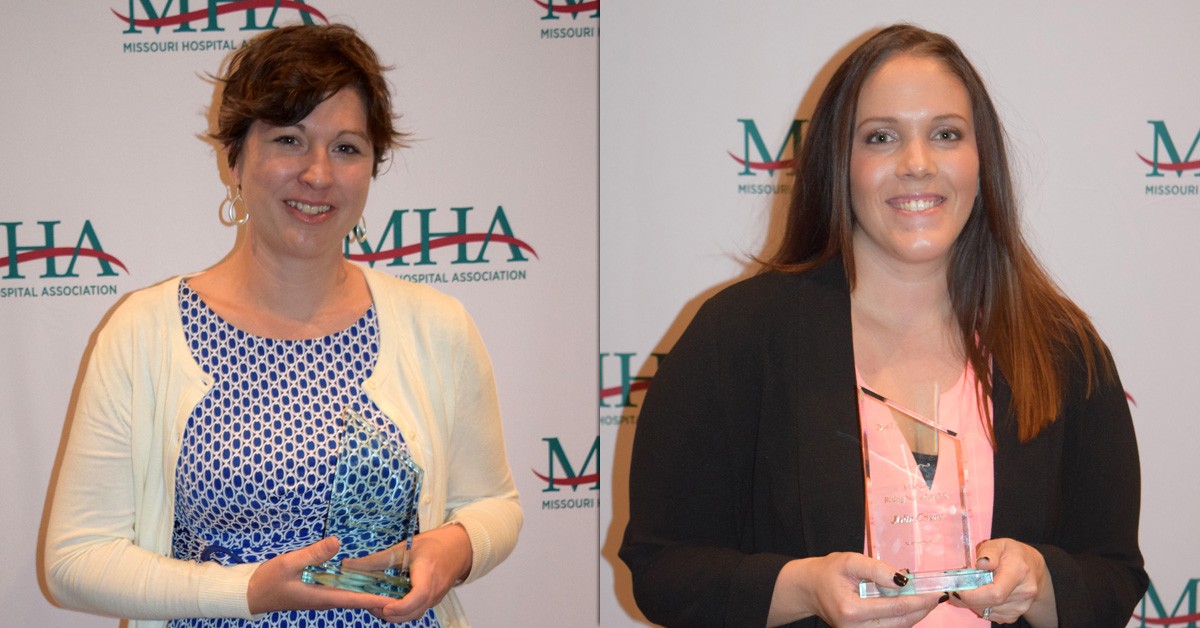 Grace, nurse clinician at Mercy Hospital St. Louis, received the MONL Rising Nurse Leader of the Year Award. Grace recently assumed nurse leadership for two cardiac progressive care units in separate areas of the hospital. As a nurse leader, she has demonstrated her willingness to try new things, including leading unit staff best practice implement to improve patient care. 

She values being present. In addition to moving between the two units, Grace is committed to spending time with day, evening and weekend staff to ensure care is efficient and that all members of the staff have access to leadership. She works to keep her co-workers happy and inspired to do their best, while encouraging they pursue the training needed to provide the best care and move them to the next career level.

Grace is active outside the hospital as well. She supports families staying at the Ronald McDonald House, and she created a competition to collect hats, gloves and scarves for donation to a local charity.

Media Contacts