November 9, 2017
From Mercy Hospital Tishomingo administator Gary Sharum
Research shows that rural communities often have higher rates of preventable conditions, like diabetes, obesity, heart disease and respiratory disease, compared to urban areas.
These statistics illustrate the importance of ensuring all people — no matter where they live — have access to nearby health care services to manage chronic medical conditions or prevent the development of these conditions altogether.
In November, the National Organization of State Offices of Rural Health (NOSORH) will celebrate National Rural Health Day in an effort to raise awareness around the importance of rural health care services from both a public health and economic standpoint.
Diabetes is one public health problem growing more serious every day. In Johnston County, more than 12 percent of the population has diabetes and those rates may continue to rise as obesity rates also climb. Type 2 diabetes accounts for about 95 percent of all diabetes diagnoses and, in most cases, can be prevented with proper nutrition and exercise.
Diabetes is the seventh leading cause of death nationally and contributes to heart disease, stroke, high blood pressure, kidney disease, blindness, amputations, pregnancy complications and nervous system disease.
We take this public health problem seriously at Mercy and are dedicated to providing the very best health care services possible in Tishomingo. In fact, Mercy Hospital Tishomingo recently received a Performance Leadership Award from the Oklahoma Office of Rural Health for excellence in quality.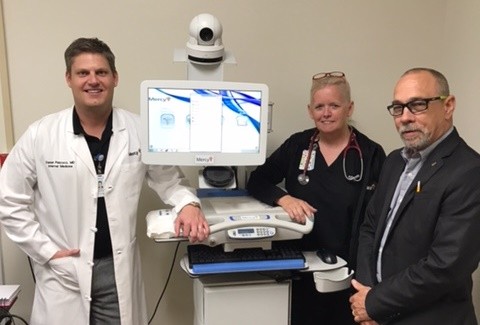 Media Contacts
Lindsey Treadwell
Ardmore, Healdton, Ada, Tishomingo