November 17, 2017
JEFFERSON CITY, Mo. — Volunteering has been a labor of love for more than 30 years for Phyllis Cottrell of Joplin, who has donated more than 32,000 hours of her time at Mercy Hospital Joplin. That dedication has resulted in a statewide award.
The Missouri Association of Hospital Auxiliaries honored Cottrell with its 2017 Outstanding Auxilian Award. The award was presented Nov. 2 during an awards luncheon at the Missouri Hospital Association's 95th Annual Convention & Trade Show in Osage Beach, Missouri.
"I was just overwhelmed," she said of receiving her award. "It's a great to be honored for something that I've just loved doing over the years."
During her tenure, Cottrell has served as a member of the auxiliary board for 24 years, as auxiliary president twice and in the gift shop for 20 years. In addition, she's served on or led countless auxiliary committees and spearheaded hospital and auxiliary projects.

"Phyllis brings an eye for management to auxiliary projects," said Gary Pulsipher, hospital president. "She encourages other volunteers and helps them be the best at the services they provide when volunteering their time. She's a great leader and an incredible asset."

The Missouri Hospital Association is a not-for-profit association in Jefferson City that represents 145 Missouri hospitals. In addition to representation and advocacy on behalf of its membership, the association offers continuing education programs on current health care topics and seeks to educate the public, as well as legislative representatives, about health care issues.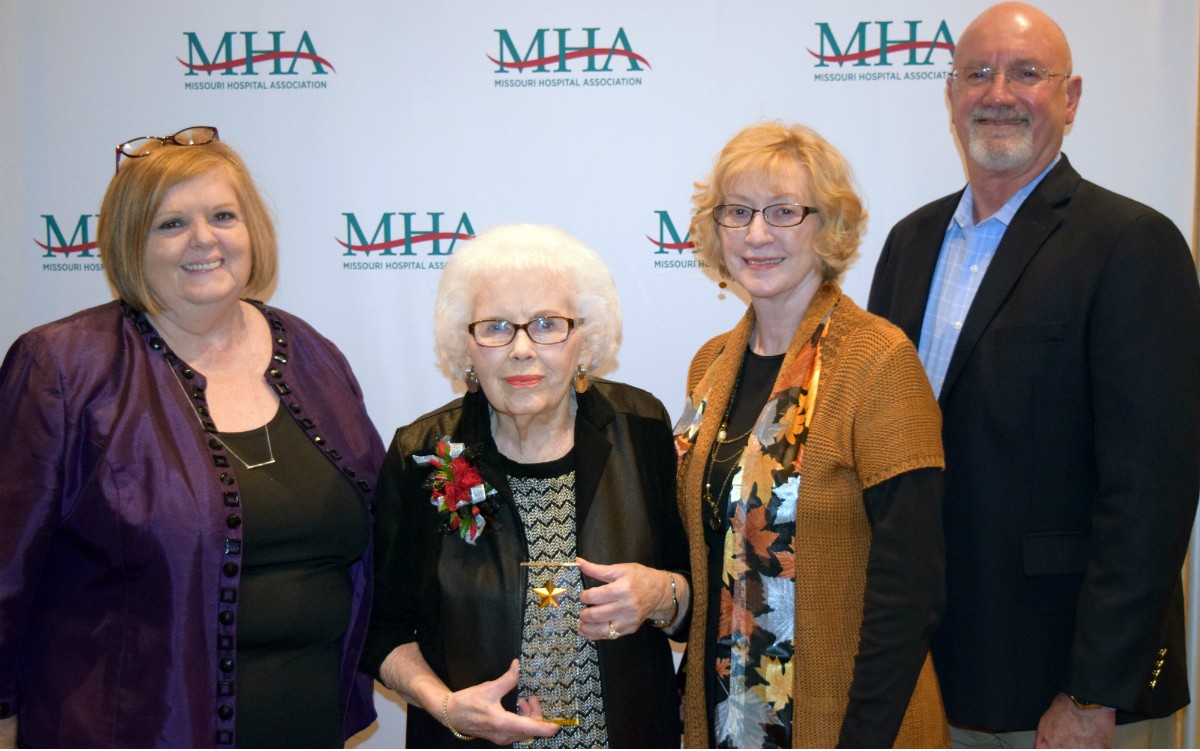 Media Contacts