November 15, 2017
When a patient is enrolled in hospice care, the family wants to enjoy every second they have left with their loved one. They want to provide the most comfortable setting possible and little things can make a big difference.
John "Jay" Schenk, known as Boompa by his grandchildren, was cared for by Mercy Hospice until he passed in March 2017. His family (wife, daughters and grandchildren) is so grateful for the care he received.
"Hospice is very dear to our family as my mom has helped care for six of our family members on their journey through hospice," said Jenni Murray, Schenk's daughter. "We were so thankful for all the visits, phone calls and, toward the end, overnight resources Mercy provided."
On Schenk's birthday, his family wanted to do something to share his love and honor his memory. Enter Boompa's Blessing Boxes.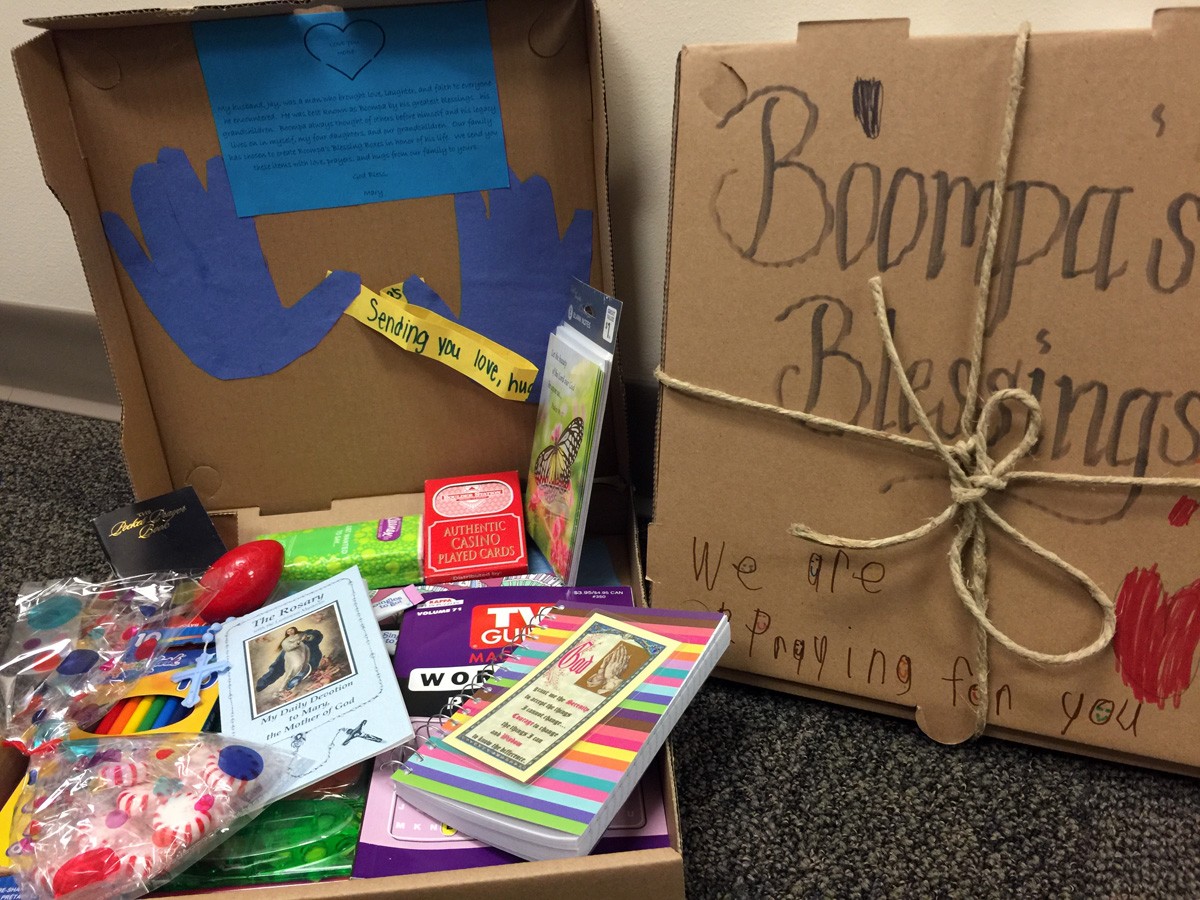 Boompa's Blessing Boxes have items to ease the hospice stay – a warm shawl, mints, cinnamon sticks, colored pencils, adult coloring book, travel-size games, playing cards, miniature notebook and pen, word-find book, prayer card and book, rosary, tissues, blank note cards and silly putty. The boxes are decorated with little hands made by all of his grandchildren, who he referred to as his blessings.
"This was one small way we could give back to the Mercy Hospice community and hopefully give some hope and love to others going through the journey," Murray said.
They said he always thought of others before himself and his legacy lives on through his family.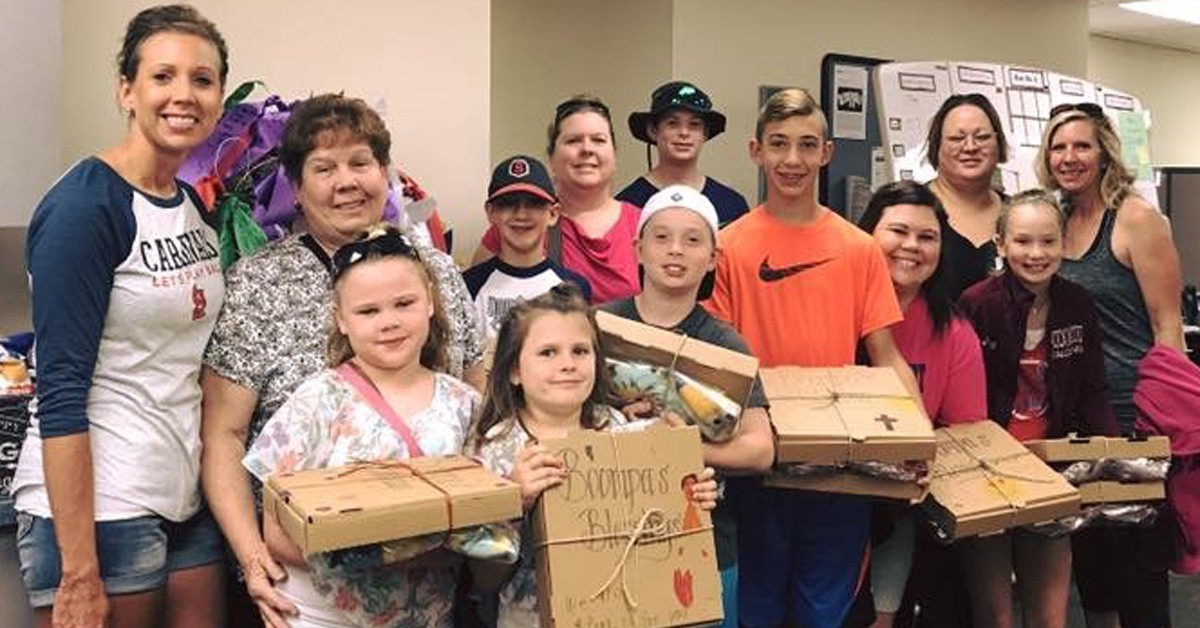 Media Contacts