December 14, 2017
Dr. Ann Hennessey, a pediatrician, has cared for patients as a pediatric hospitalist at Mercy Children's Hospital for 13 years. She recently joined Mercy Clinic Pediatrics at 777 Ballas Suite 107-W in Creve Coeur, returning to providing care for children in a primary care setting. As a mother of five, ages 8 to 21, she said she's learned so much about pediatrics just raising her own children. She loves to crochet and scrapbook to unwind after a busy day. 
Did you always know you wanted to be a doctor? What drew you to pediatric medicine? 
I remember as a young girl, my mom telling me that I could do whatever job I wanted to, as long as I worked hard and studied hard. So, from a young age, I wanted to be a physician. There are no physicians in my family so it was a lofty goal. I think my parents were as excited as I was, when I was accepted to medical school. I really enjoy working with people and helping them through difficult times in their lives. I also like being present for the good times, that's why I like pediatrics. I get to see the joy of watching babies grow to young children, then teens and adulthood. It's rewarding to develop a relationship with families and help them reach their potentials - making good, healthy choices. 
I have learned much about pediatrics just raising my own children. I love it. I breast fed all of them for more than a year and have a strong affinity for helping nursing moms with breastfeeding. I do tongue clipping, if needed, in the office. My oldest was a little tongue tied and I wish I knew then what I know now.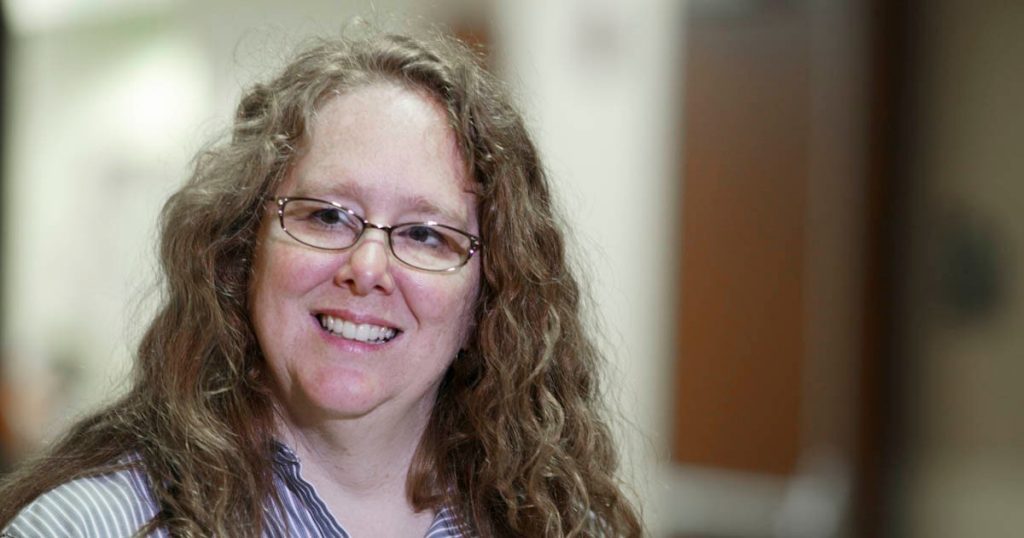 Ann Marie Hennessey, MD
What made you want to join Mercy?
Mercy has been a big part of my life for a long time. My grandmother's best friend's daughter is a Sister of Mercy in New Jersey. I attended a Mercy College, now a university-Georgian Court, also in New Jersey.
I came to St. Louis for my residency at Cardinal Glennon and met my husband in town. After residency, we moved away for a few years, but wanted to come back to St. Louis to be closer to family. When I began as a pediatric hospitalist at Mercy, I thought I'd be here for a year or two, until I could join a private practice. However, I enjoyed taking care of the kids and families at the hospital and enjoyed working closely with the subspecialists that Mercy has for pediatrics. So, my planned one or two year stint turned into 13!
I finally wanted to get back to caring for children in a primary care setting and made the change in the summer of 2017.  I am enjoying meeting new families and excited about growing my practice.
Practice Contact
Media Contacts
Bethany Pope
St. Louis, St. Charles, St. Louis - South, Troy, Festus