December 21, 2017
Uncontrolled bleeding is the leading cause of preventable death from trauma. Just as CPR (cardiopulmonary resuscitation) training has saved lives, teaching more people how to respond properly to uncontrolled bleeding can do the same.
It's why the National Security Council Staff and the White House initiated a campaign dubbed "Stop the Bleed." The purpose is to build greater national resilience by better preparing the general public to save lives – whether the bleeding is the result of man-made or natural disasters or accidents. The training course incorporates lessons learned by military responders during the wars in Afghanistan and Iraq.
Stop the Bleed educators from Mercy Hospital Springfield have begun bringing that program to the public, as well as to first responders in the community. Attendees learn when it's appropriate to pack a wound with material and apply pressure; they also practice correctly applying a tourniquet.
"When we learned about this program, we couldn't wait to become local trainers," said Keith Schaefer, director of Trauma Services at Mercy Springfield. "These techniques, used correctly and immediately when someone is injured, will absolutely save lives."
Click here to register for upcoming courses in Springfield, Mo.
"Stop the Bleed" is a registered service mark of the Department of Defense.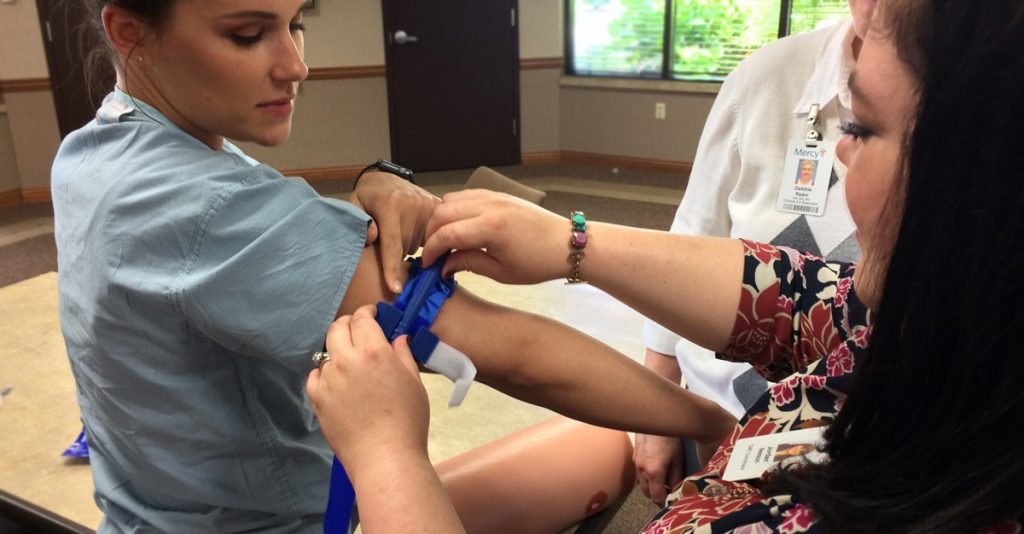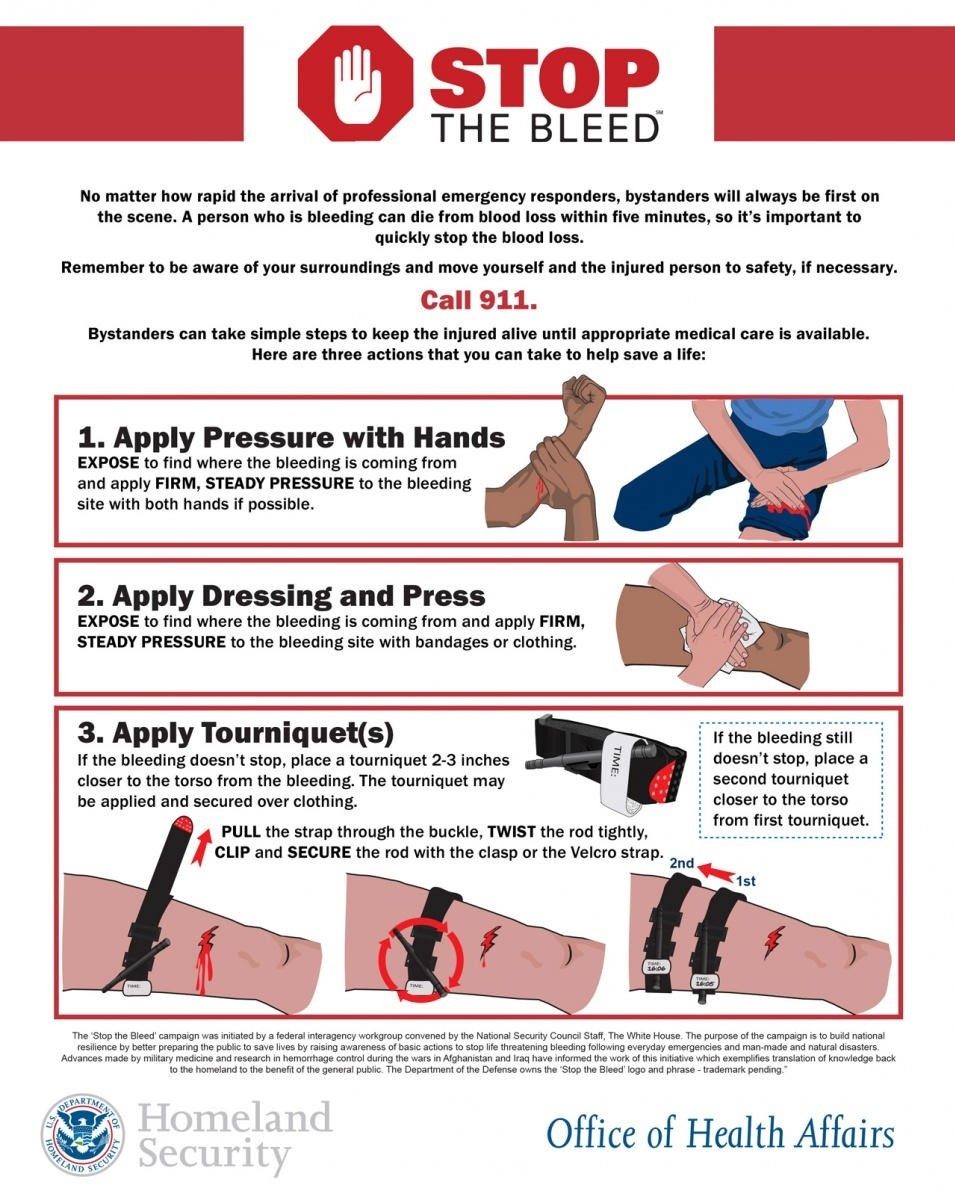 Mercy Springfield Communities is comprised of Mercy Hospital Springfield, an 866-bed referral center; an orthopedic hospital; a rehab hospital; a children's hospital; five regional hospitals in Lebanon, Aurora, Cassville, Mountain View, Missouri and Berryville, Arkansas; and Mercy Clinic, a physician clinic with nearly 700 doctors and locations throughout the region. It is part of Mercy, named one of the top five large U.S. health systems in 2017 by Truven, an IBM Watson Health company. Mercy serves millions annually and includes 44 acute care and specialty (heart, children's, orthopedic and rehab) hospitals, more than 700 physician practices and outpatient facilities, 40,000 co-workers and more than 2,000 Mercy Clinic physicians in Arkansas, Kansas, Missouri and Oklahoma. Mercy also has outreach ministries in Arkansas, Louisiana, Mississippi and Texas. 
Media Contacts
Brad Haller
Aurora, Branson, Cassville, Lebanon, Mountain View, Rolla, Springfield