January 2, 2018
Mercy Hospital Joplin co-workers have reason to celebrate.  The hospital has earned recognition from The Leapfrog Group, a national nonprofit organization, as the only Top General Hospital in Missouri and one of only 45 Top General Hospitals nationwide.
The Leapfrog Top Hospital award is widely acknowledged as one of the most competitive honors American hospitals can receive for achievements in patient safety and quality.
At 2 p.m. on Tuesday, Jan. 9 in the Mercy Hospital Joplin cafeteria, a cake and beverage reception will honor co-workers for the achievement.
"The national award is a testament to the outstanding quality care and safety our physicians, nurses and co-workers provide every day for our patients," said Gary Pulsipher, president of Mercy Hospital Joplin.
To qualify for The Leapfrog Group's Top Hospital distinction, hospitals must submit a Leapfrog Hospital Survey. The selection of Top Hospitals is based on surveys results from nearly 1,900 hospitals.
Performance across many areas of hospital care is considered in establishing the qualifications for the award, including infection rates, maternity care and the hospital's capacity to prevent medication errors. The rigorous standards are defined in each year's Top Hospital Methodology.
"We are proud to recognize Mercy Hospital Joplin as a 2017 Leapfrog Top Hospital," said Leah Binder, president and CEO of Leapfrog. "This demonstrates extraordinary dedication to patients and the local community. The entire staff and board deserve praise for putting quality first and achieving results."
To see the full list of institutions honored as 2017 Top Hospitals, visit www.leapfroggroup.org/ratings-reports/top-hospitals.
About The Leapfrog Group
Founded in 2000 by large employers and other purchasers, The Leapfrog Group is a national nonprofit organization driving a movement for giant leaps forward in the quality and safety of American health care. The flagship Leapfrog Hospital Survey collects and transparently reports hospital performance, empowering purchasers to find the highest-value care and giving consumers the lifesaving information they need to make informed decisions. The Leapfrog Hospital Safety Grade, Leapfrog's other main initiative, assigns letter grades to hospitals based on their record of patient safety, helping consumers protect themselves and their families from errors, injuries, accidents, and infections.
Mercy Joplin includes Mercy Hospital Joplin, a new hospital with the latest technology, unprecedented "storm-hardened" features and 240 beds, as well as 82 clinic and outpatient locations and more than 100 physicians. It's part of Mercy, named one of the top five large U.S. health systems in 2017 by Truven, an IBM Watson Health company, serves millions annually. Mercy includes 44 acute care and specialty (heart, children's, orthopedic and rehab) hospitals, more than 700 physician practices and outpatient facilities, 40,000 co-workers and more than 2,000 Mercy Clinic physicians in Arkansas, Kansas, Missouri and Oklahoma. Mercy also has outreach ministries in Arkansas, Louisiana, Mississippi and Texas.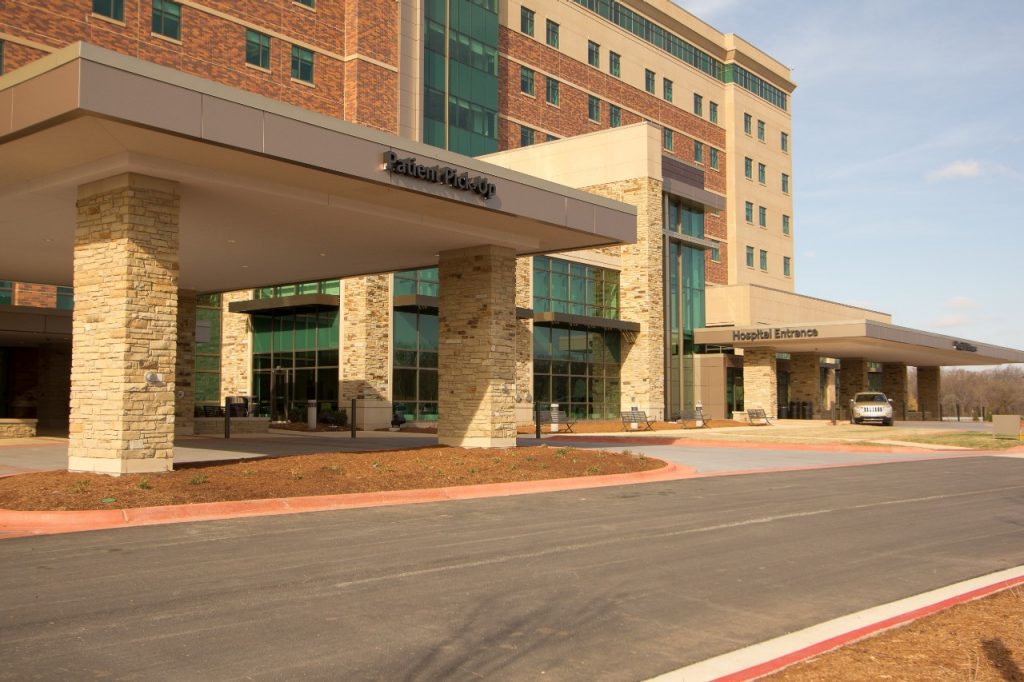 Media Contact