January 15, 2018
FORT SMITH, Ark. – People with flu-like symptoms have an alternative the next several weeks to seeking treatment at overwhelmed primary, convenient and urgent care clinics and emergency departments.

Mercy Seasonal Flu Clinic opened Wednesday, Jan. 10, to help the Fort Smith area, which has been hit hard with influenza cases. The clinic at 2717 S. 74th St. is near Mercy Hospital Fort Smith and behind Mercy Medical Tower. Hours are 9 a.m. to 6 p.m. weekdays, 9 a.m. to 1 p.m. Saturdays and 1-5 p.m. Sundays. The phone number is (479) 573-3799.
Dr. Sean Baker, department chair of Mercy Clinic Family Medicine in Fort Smith, said the flu locally is at an epidemic level. Mercy opened the clinic for at least four to six weeks to help with the large number of patients seeking care.
"We believe this flu clinic will cut down on some of the volume pressure on the ERs and primary care clinics," he said. "A lot of providers in the community are overwhelmed with calls for visits, and not everyone can get in on a timely basis.
"This clinic focuses on people with flu-like symptoms, so the more people visit this clinic who end up having the flu, we've helped keep them from exposing patients at other clinics who don't have it."
The clinic is open to anyone with flu-like symptoms, not just Mercy patients.
"Visiting the flu clinic is much like visiting primary and convenient care as far as cost to the patient," Dr. Baker said.
The Centers for Disease Control and Prevention reports the activity level for influenza in Arkansas and Oklahoma is at the highest category, with flu widespread across the U.S. Dr. Baker said this happens every three to four years, but he thinks this season is as bad as he's seen in at least 10 years. He attributes it to unseasonably cold temperatures and that the virus strain predominantly spreading across the U.S. has been resistant to vaccines.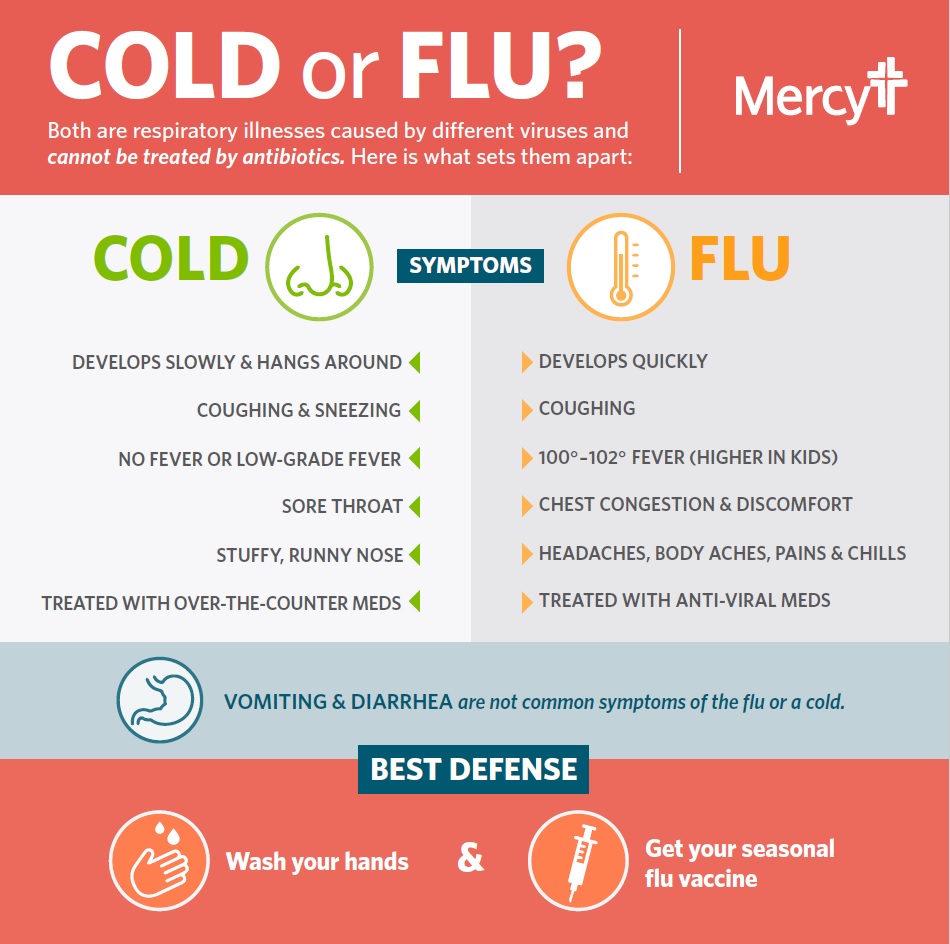 For those who haven't had the flu, Dr. Baker said it's not too late to get a flu shot, as the season usually lasts until about April. The clinic offers shots to those who haven't had the flu or those with flu-like symptoms who test negative.

"The flu vaccine is important, even though it's not been as successful this season in preventing the flu," he said. "It can help reduce symptoms, decrease the severity and even save lives."
Children, especially under age 5, and people 65 or older with multiple medical conditions are most vulnerable to the flu, according to Dr. Baker.
"The flu can make other illnesses become worse or can lead to pneumonia, so people at high risk need to see a health care provider early on if they have flu-like symptoms," he said. "The community can help reduce the spread of flu by staying home and away from other people if they have flu-like symptoms."
Prevention includes frequently washing hands or using hand sanitizers, covering the mouth and nose when sneezing, cleaning surfaces regularly, and wearing a mask in a health care facility and when you have flu-like symptoms.
Additional precautions for those caring for someone with the flu include seeing their primary care provider for medicine to help prevent the flu, such as Tamiflu, Dr. Baker said, adding that someone with the flu probably isn't contagious once all symptoms have resolved except for a mild cough. This may take up to a week or more with the flu virus.
Mercy plans to keep the clinic open long as there's a need, according to Dr. Baker. In addition to mercy.net, he also suggests visiting cdc.org for the most up-to-date information and recommendations on the flu.
Watch Dr. Baker discuss flu symptoms, prevention and care.
See this report from Laura Simon of 5news.
Media Contacts