January 25, 2018
Mercy, Benton County and the Beaver Lake Fire Department celebrated a partnership Thursday that is helping bring advanced life support ambulance service to more residents in Benton County.
Mercy and the county signed an agreement late last year to expand a partnership launched Jan. 1, 2016, to serve the Hickory Creek area. The new contract between Mercy and the county now encompasses fire districts of the volunteer fire departments serving Beaver Lake, Rocky Branch, Piney Point, Highway 94 East, Hickory Creek and Pleasure Heights. Unincorporated Lowell is also included.
Rogers Fire Department previously responded to 911 calls in the Beaver Lake Fire Department area, so response times are expected to improve.
Under the agreement, ambulances have been upgraded to provide advanced life support care, which includes life-saving equipment and medication. In addition, Mercy's Life Line 5 is the first called when residents need transport by a medical helicopter.
Benton County Judge Barry Moehring said he's proud to expand the benefits of advanced life support service to more county residents.
"We're very grateful for these partnerships. The county sent out a request for qualifications for the EMS service, and Mercy responded in a serious, deliberate and significant way that improves the delivery of health care in this region and also saves taxpayer dollars," Moehring said. "We cannot thank Mercy enough for responding to that and for coming to the table."

Bob Patterson, Mercy's executive director of emergency services, said he is already getting great feedback about the improved service.
"I think this is going to be a model to serve other communities in the future, and I'm very proud of that," he said. "I appreciate the county judge's support and confidence in us to pull that together in short order."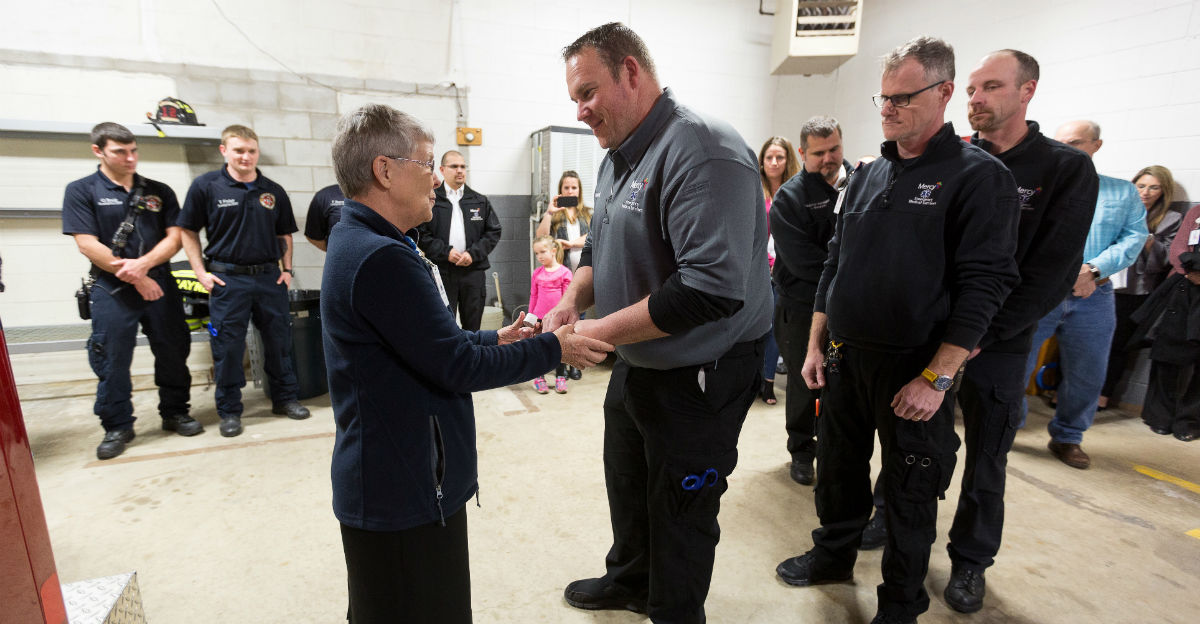 Media Contacts