February 16, 2018
Di Smalley, Mercy's regional president in Oklahoma and past chair of the American College of Healthcare Executives (ACHE), was named a recipient of the organization's 2018 Gold Medal Award.
The award is the ACHE's highest honor for health care executives who exemplify leadership at the organizational, local, state and national levels and go beyond the confines of their own organization to improve health care services and community health. With more than 40,000 health care leaders from 66 countries, the ACHE, established in 1933, is highly influential in the health care world.
"I'm a small-town girl from Nebraska, I still can't believe I received this award," Smalley told Modern Healthcare magazine in an article announcing the recognition. "I am a nurse – strike one; I am a woman – strike two, but having FACHE behind my name has been the great leveler."
Smalley will receive the award March 26, 2018, at the ACHE's 61st Congress on Healthcare Leadership in Chicago.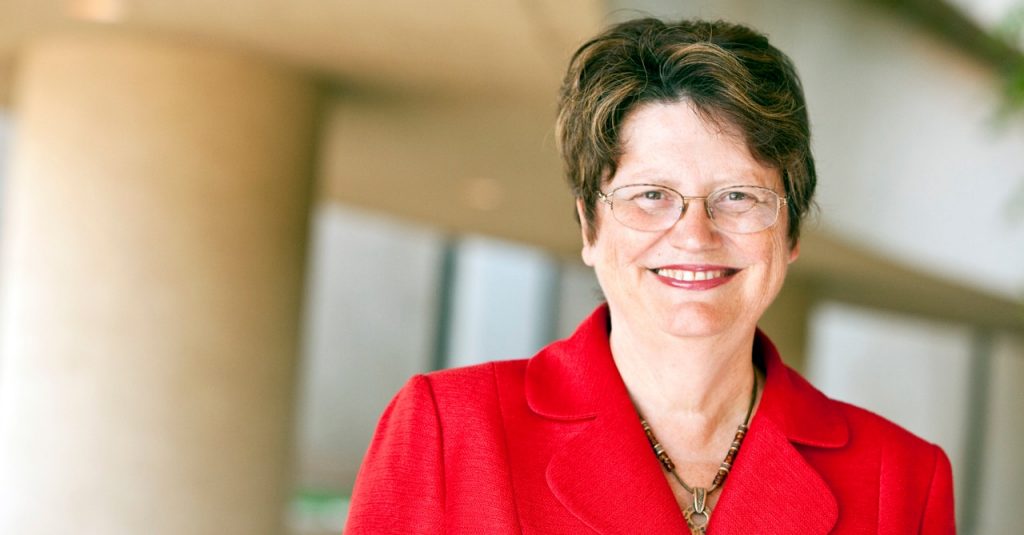 Mercy, named one of the top five large U.S. health systems in 2017 and 2016 by Truven, an IBM Watson Health company, serves millions annually. Mercy includes more than 40 acute care and specialty (heart, children's, orthopedic and rehab) hospitals, 800 physician practices and outpatient facilities, 44,000 co-workers and 2,100 Mercy Clinic physicians in Arkansas, Kansas, Missouri and Oklahoma. Mercy also has clinics, outpatient services and outreach ministries in Arkansas, Louisiana, Mississippi and Texas. In addition, Mercy's IT division, Mercy Technology Services, supply chain organization, ROi, and Mercy Virtual commercially serve providers and patients in more than 20 states coast to coast.
Media Contacts
Meredith Huggins
Guthrie, Kingfisher, Oklahoma City, Ada, Ardmore, Healdton, Watonga, Tishomingo