February 21, 2018
It only takes the touch of a button these days to send everything from a text message to a picture to friends and loved ones.
That makes it hard to believe that many communities in Missouri are still struggling to provide a way for their citizens to call for life-saving help using 9-1-1. It's even more difficult for those with hearing loss or who are unable to speak.
Mercy's Sonny Saxton, manager of the Emergency Services Center, hopes to help change that. The Missouri Senate just confirmed his appointment to the Missouri 9-1-1 Service Board. He will use what he's learned in his Mercy role to help others in the state.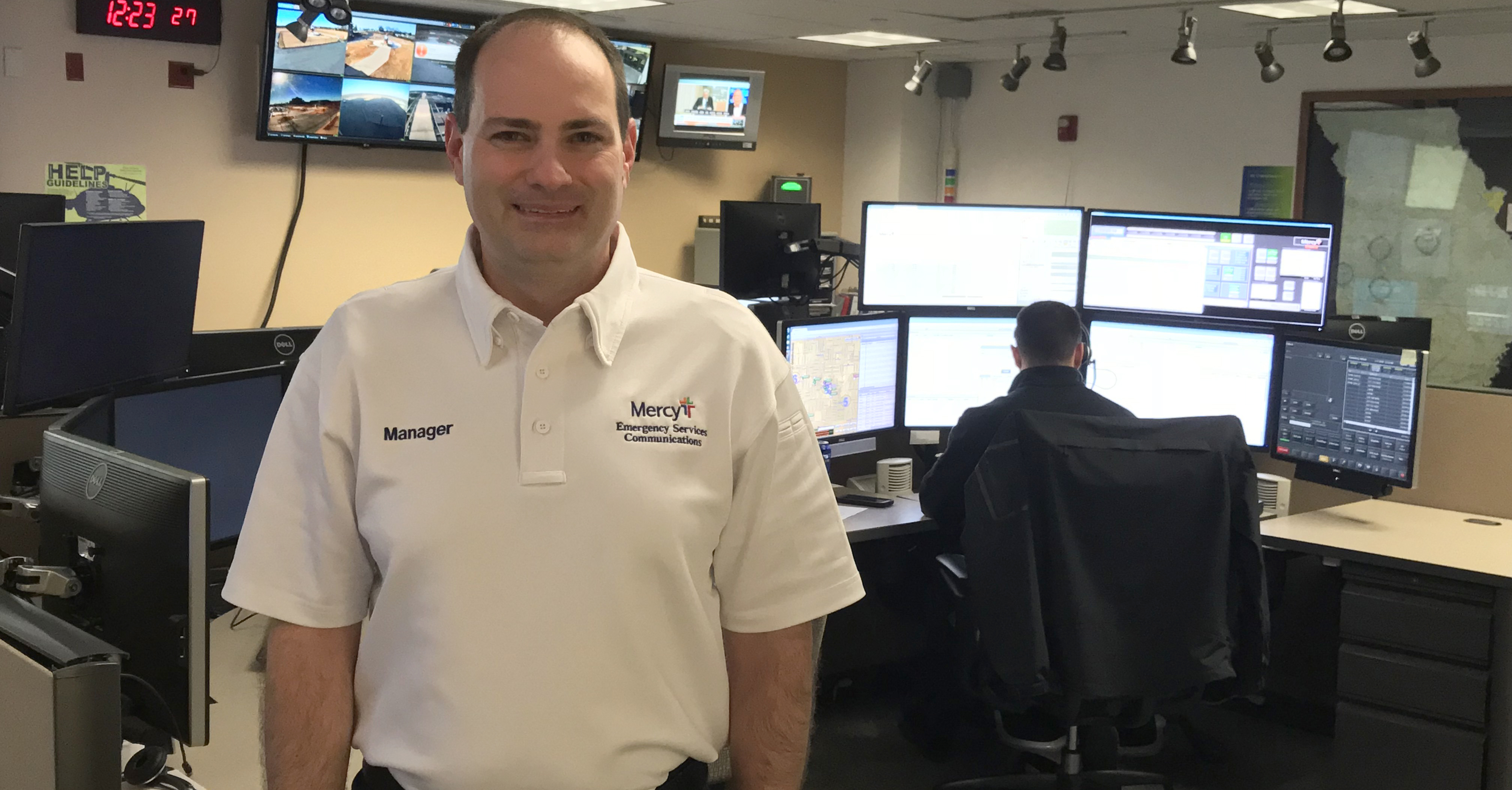 "Our Mercy communications center receives and processes requests for emergency medical assistance from many 9-1-1 centers in Missouri, Arkansas, Oklahoma and Kansas," Saxton said. "This past year, I was named president of the Missouri Chapter of the National Emergency Number Association. Carrying forward our ministry's vision, I've been working with my colleagues to pioneer new and innovative ways to provide more lifesaving 9-1-1 options to everyone in our state."
Saxton's appointment to the Missouri 9-1-1 Service Board is another step toward that goal. While he will continue his work with us at Mercy, he will also serve on that state board through at least April 2019.
Media Contacts
Sonya Kullmann
Berryville, Branson, Cassville, Lebanon, Mountain View, Rolla, Springfield, Aurora