February 23, 2018
A patient's husband "felt hope restored" as a result of the exceptional care given by RhoAnn Hanes, registered nurse in the intensive care unit (ICU) at Mercy Hospital Lincoln. He honored her beautifully this way:
"My wife was in intensive care, unsure of where she was or shy she was there.  RhoAnn was so empathetic and detail oriented to push her to do better. She was able to get her to eat, respond, and take a bath, etc. As a husband I felt hope restored that my wife would get better…she should be made a saint."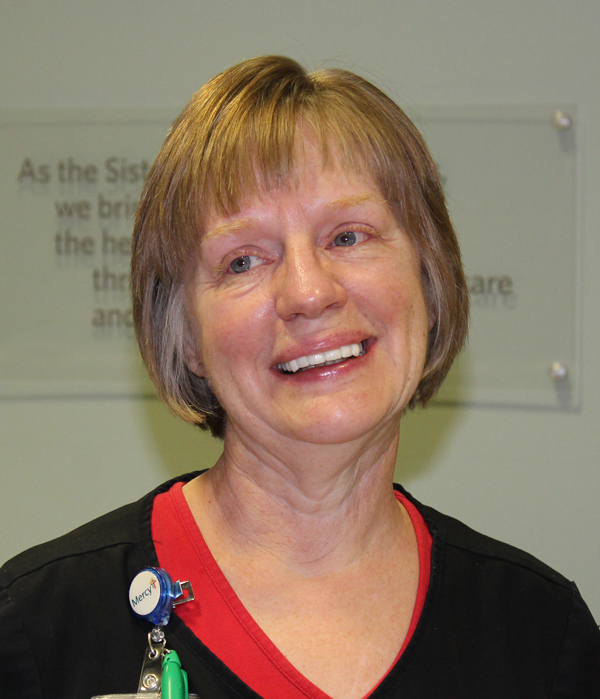 An acronym for Diseases Attacking the Immune System, The DAISY Foundation was formed in 1999 by the family of J. Patrick Barnes, who died at age 33 of complications of a rare bleeding disorder. The nursing care he received when hospitalized profoundly touched his family, which created the DAISY Award to say "thank you" to nurses everywhere.
RhoAnn is the first registered nurse at Mercy Hospital Lincoln to be awarded the DAISY Award.  She received an official DAISY pin, a certificate, and a hand-carved stone sculpture entitled "A Healer's Touch" during a recognition ceremony surrounded by her co-workers.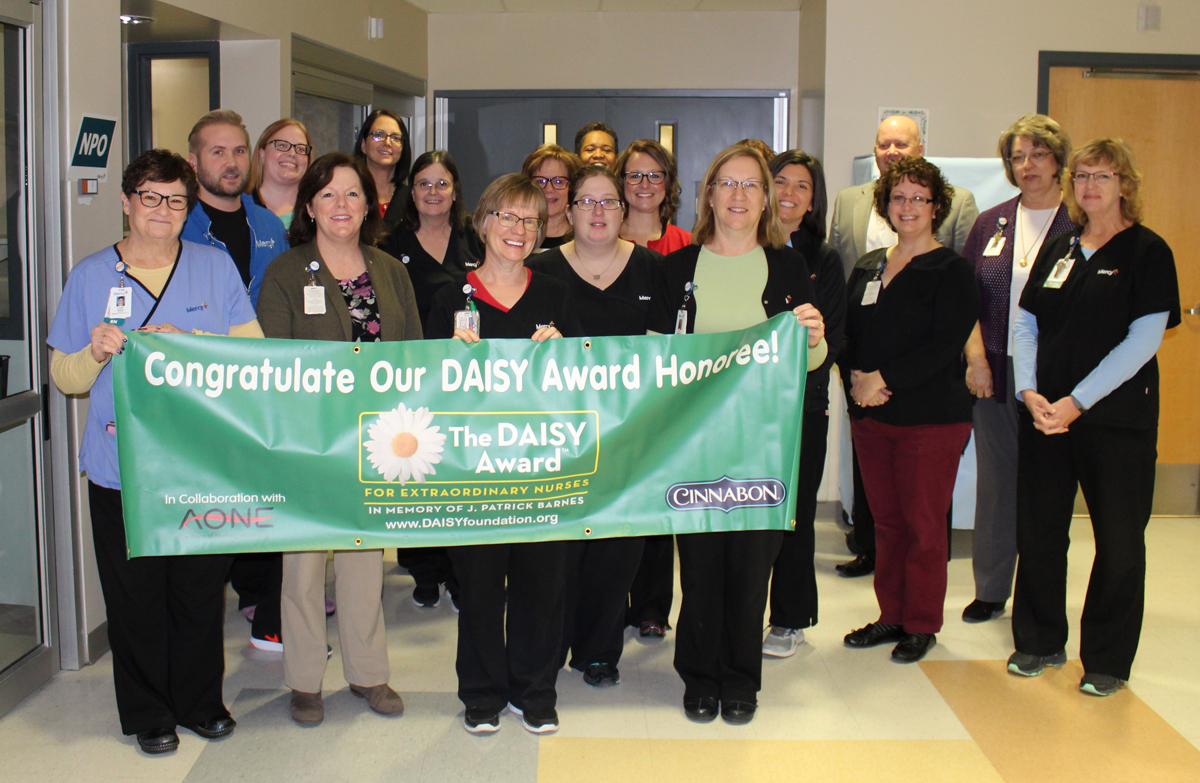 Media Contacts