March 13, 2018
Mercy Hospital Jefferson welcomed its first group of Nurse Externs in February, providing education and flexible employment to nursing students from area colleges.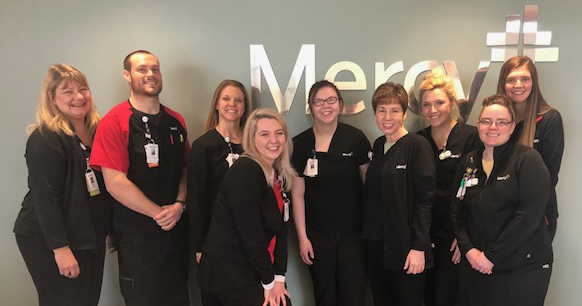 Student nurses, working as nurse externs, develop clinical skills and gain professional experience to facilitate their transition from student to full-time nurse. They are able to learn about the many different nursing opportunities available in the hospital settings including options like wound care, hospice, medical/surgical and critical care. Various monthly classes will be offered to increase the nurse extern's clinical skills and confidence. These classes are scheduled to meet the needs of the nurse externs.
Mercy Jefferson nurses provide working role models for the students as they gain patient care experience.  This first cohort includes 5 student nurses. Nursing administration hopes to expand the program in the future with class sizes of eight to 10 students.
Media Contact