March 20, 2018
Whether it's a mass casualty event, a bad traffic crash or even a farming accident, bystanders who know how to stop massive bleeding can save lives.
It's why the National Security Council Staff and the White House initiated a campaign dubbed "Stop the Bleed." The purpose is to build greater national resilience by better preparing the general public to save lives – whether the bleeding is the result of man-made or natural disasters or accidents. The initiative gained momentum after the Sandy Hook school shooting. The training course incorporates lessons learned by military responders during the wars in Afghanistan and Iraq and is operated under the Department of Defense.
"When we heard about this program, we all knew the training was something we needed to bring to Springfield," said Keith Schaefer, director of Trauma Services at Mercy Hospital Springfield. "Just like widespread CPR training has saved countless lives, this has the potential to do the same. We know victims can die from uncontrolled bleeding in a matter of minutes – before an ambulance can arrive."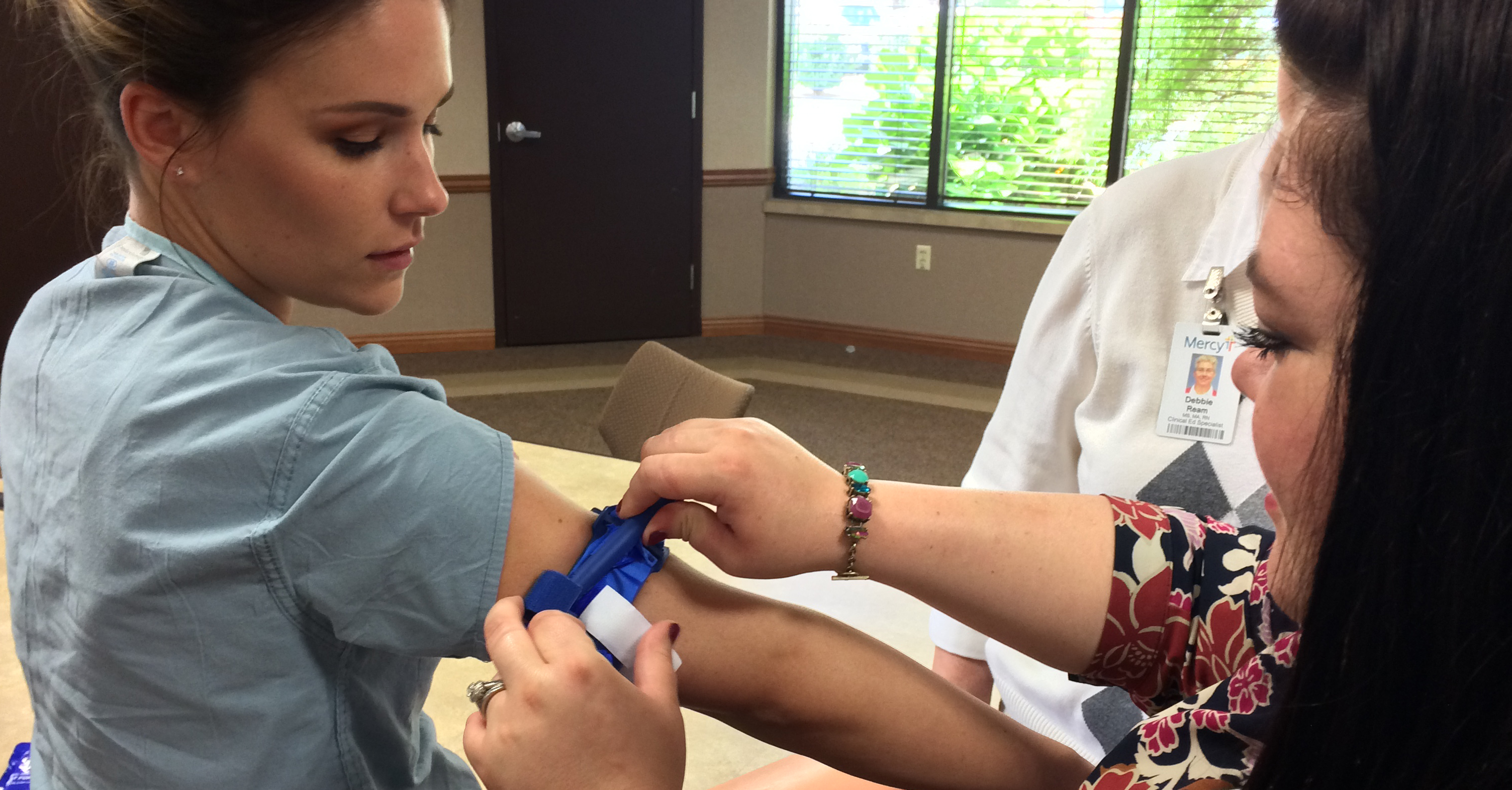 Multiple agencies are coming together for a day-long event to train anyone in the community who's interested. Partners include Mercy, CoxHealth, Springfield Police, Springfield Fire, Ozarks Technical Community College, Missouri State University and the City of Springfield.
The training sessions begin at 9 a.m. March 31, 2018, at Ozarks Technical Community College's Lincoln Hall, Room 211. While the event is free, you should sign up online ahead of time at www.mercy.net/nationalstopthebleedday or call (417) 820-3244. That will enable organizers to have enough supplies and instructors available. As classes fill up, more will be added.
"We will be showing everyday citizens how to use bleeding control equipment like tourniquets," said Springfield Fire Chief David Pennington. "If someone has access to equipment and knows how to use it, it could make a life-or-death difference while they wait for emergency responders to arrive. The Springfield Fire Department is proud to be a part of this important project."
Media Contacts
Sonya Kullmann
Berryville, Branson, Cassville, Lebanon, Mountain View, Rolla, Springfield, Aurora