March 27, 2018
A heavy downpour couldn't dampen the spirits of about 75 Mercy co-workers and friends who gathered Tuesday morning to attend the blessing and ribbon cutting for Mercy Clinic Primary Care – I Street in Bentonville.
Pediatrics and primary care providers will begin seeing patients Wednesday at the 14,000-square-foot clinic at 4100 S.W. I St. near the Bentonville Community Center. The clinic initially will add eight more providers to increase access to care in southwest Bentonville, with more providers being added to the clinic roster this summer.
Bentonville Mayor Bob McCaslin praised Mercy for adding to the city's quality of life while bringing hope and healing through its faith-based health ministry. He also complimented Mercy's choice of a high-traffic location.
"You certainly picked a sweet spot," said McCaslin, noting that 1,400 people a day drive to and from the community center. "The rooftops around here will continue to grow, and the services you provide for the body and for the soul are sorely needed."
The clinic is part of a multimillion dollar expansion plan announced in April 2016 that will add seven clinics in the region and a tower to the Rogers hospital. First described as a $247 million community investment, the expansion has grown to $275 million because of increases to the scope of several projects.
Dr. Steve Goss, president of Mercy Clinic Northwest Arkansas, said studies identified the I Street area as being close to multiple residential neighborhoods and in need of additional primary care services. That's a testament to the city's growth in an area that once was on the outskirts of town, he said.
"It's a real honor for me, having lived in Bentonville for 31 years, to be a part of opening clinics here in the city, to contribute to the city's growth," he said. "As a nonprofit organization, we continually reinvest into our facilities and our equipment, and we recruit providers to offer care in such a rapidly growing area. We're going to keep opening more doors around here."
Primary care providers joining the clinic are Dr. Raj Dondeti, Dr. Patrick Greenburg, physician assistant Lauren Greenhaw and nurse practitioner Sarah Keith. In pediatrics, the clinic's providers will be Dr. George Schaefer, Dr. Rachel MacLeod and nurse practitioner Julia Adams. Additional providers will be brought on board in late summer.
In addition to primary care, the 29-room clinic will offer specialty providers on a rotating basis. There is space to add another 14 exam rooms.
Mercy's investment totals $7.7 million in the clinic, begun by Crossland Construction Co. in June.
The clinic represents Mercy's fifth location in Bentonville. The others are Mercy Clinic Primary Care – Moberly Lane at 2900 S.E. Moberly Lane; Mercy Clinic Primary Care – J Street at 1000 S.E. 13th Court; Mercy Clinic Primary Care – Regional Airport Boulevard at 701 S.W. Regional Airport Blvd.; and Mercy Convenient Care – Highway 102 and Mercy Clinic Pediatrics at 3101 S.E. 14th St.
In addition, construction is underway on Mercy's sixth location in Bentonville. Mercy Clinic Primary Care – Walton Boulevard will house four providers and feature 14 examination rooms at 1401 N. Walton Blvd. It's expected to open in August.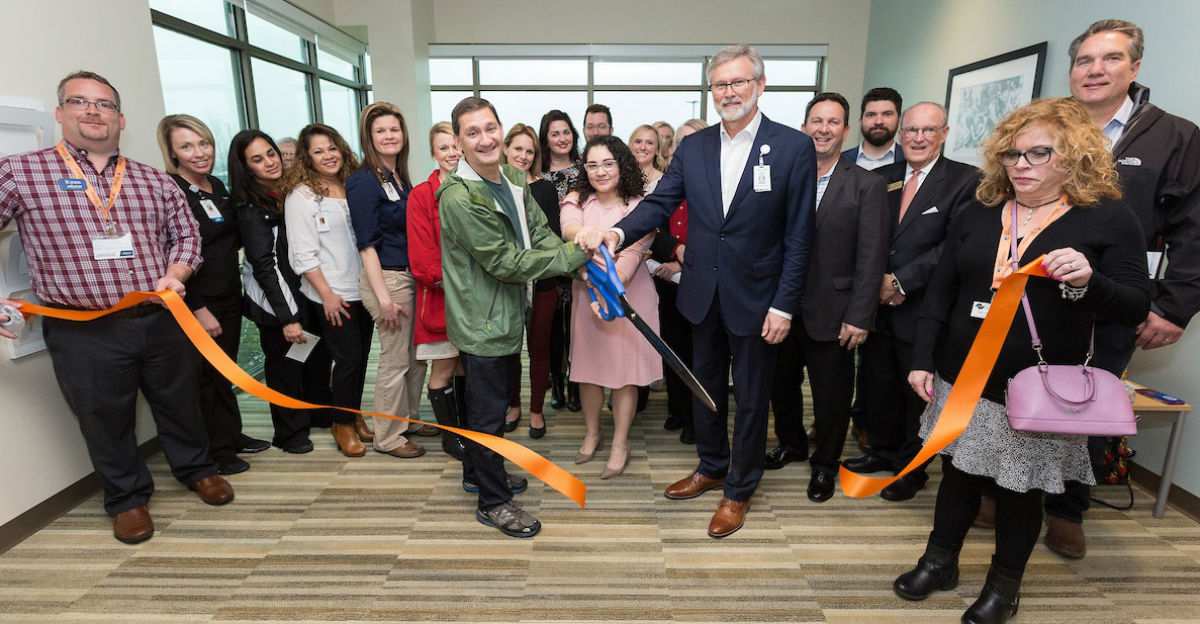 Media Contacts