March 28, 2018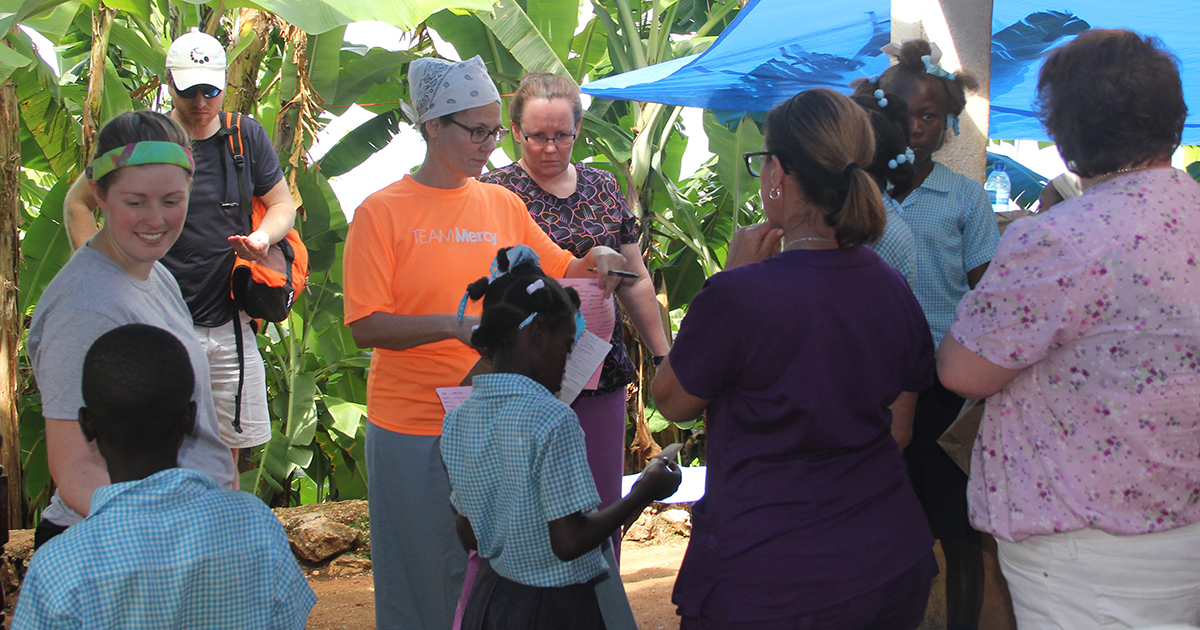 Along with her husband Tim and two Mercy Jefferson co-workers – Erica Cohoon and Lauri Hardy – Dr. Julie Weber recently returned from a trip to Haiti with a team from Oak Bridge Community Church through a group called 410 Bridge.
"We had 21 team members from the U.S. and a myriad of translators, drivers, an in-country coordinator and some in-country medical staff," Dr. Weber said. "These trips are primarily a ministry with the secondary mission to provide basic medical care including vitamins and anti-parasitic medications to the people of the community of Chadirac, Haiti."
The region is about 90 minutes up a mountain from the town of Saint Marc.
"We hold three days of clinic, and in that time we saw 575 patients and did another 200 basic physicals for the sponsored children in the school," she said.
Tim and Julie were part of the first medical mission to this region four years ago, and they traveled to Haiti as part of a disaster relief trip following the hurricane in 2016.
"We've made this basic trip part of our annual service in ministry as each of us are called to do. The rewards are not what we give but what we get," Dr. Weber said. "Perspective is changed through service."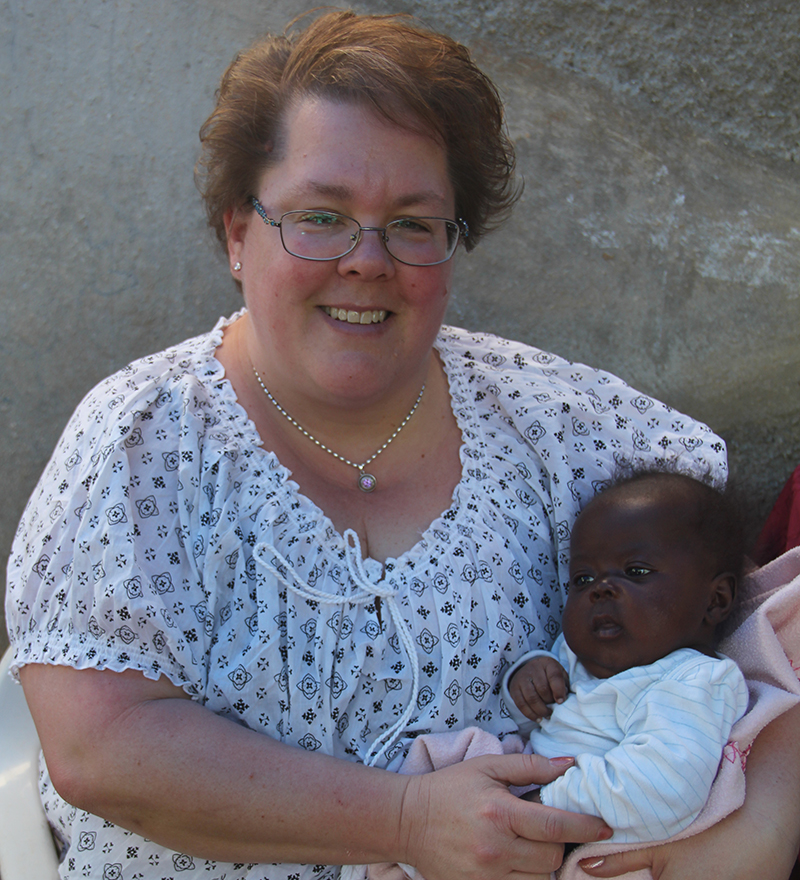 The improved efficiency of the operation after four years has been remarkable, but the results for the village residents are really the driving force, she said.
"We've seen amazing nutritional development in the kids over the years, which we believe is due in part to the vitamins we supply. Another team from Indiana follows us six months after we go, and given this consistency health has improved."
The church also participated in the building of a school where more than 300 children attend through sixth grade. The goal is to add successive grades through grade 12 over the coming years.  
"We are also working with the community leaders to develop a clinic structure and provide business development to teach them how to gain funding for a clinic building," Dr. Weber said.
One new project beginning in the town is development of bee-hives for honey production. The women of the community tend bees while their husbands are in the fields. The honey can then be bartered or sold in the town.
"We are super excited about this community, but there are nearly 30 similar communities that 410 Bridge works with to empower communities to develop a structure and leadership that then fosters growth," she said.
Each of you should use whatever gift you have received to serve others, as faithful stewards of God's grace in its various forms 1 Peter 4:10.  
Check out our Flickr gallery for more great photos by Dr. Weber's husband Tim at https://bit.ly/TimsHaitiPhotos  
Media Contact