March 29, 2018
Mercy Clinic Family Medicine 50th Street in Joplin received recognition for its exceptional efforts to support employees who are also new or soon-to-be mothers.
The Missouri Health Department and the Mother and Child Health Coalition award the clinic with the "Missouri Breastfeeding Friendly Workplace Award." The health department reports that supporting breastfeeding mothers in their workplace helps lower health care, turnover, and absenteeism rates.
Mercy Clinic Family Medicine 50th Street Clinic currently has many working mothers and three pregnant women expecting soon. Dr. Andi Selby hopes this award will boost employee productivity and morale.
"It's not easy breastfeeding, first of all and then going to work on top of that. So they know that we support them in their commitment to raise their family the way they want to. And when you invest in people, they give that right back," said Dr. Selby.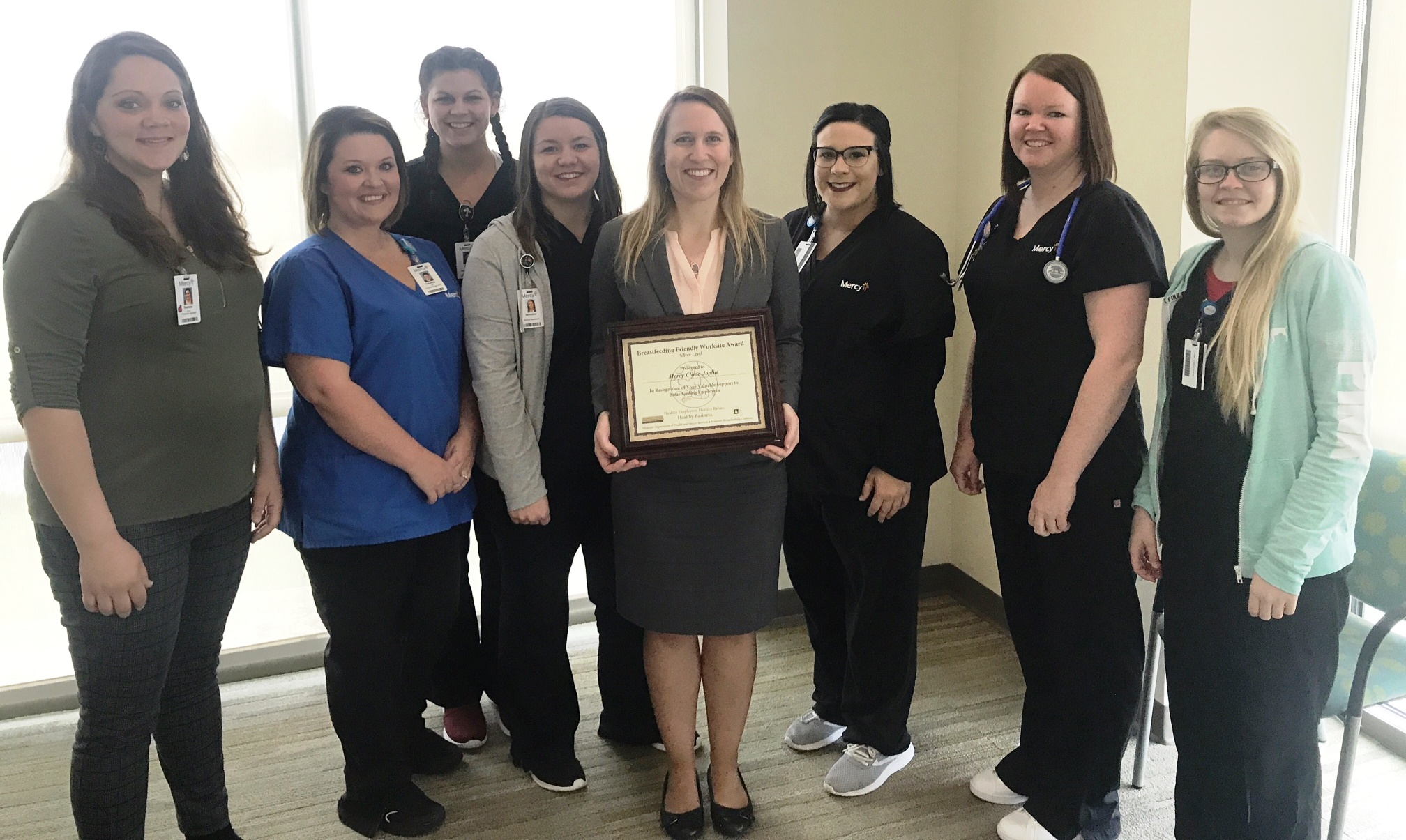 Media Contact