April 30, 2018
Keith Ratcliff, MD, FAAFP, has joined Mercy Clinic Family Medicine in New Haven.  Dr. Ratcliff has been a physician in the area for almost 30 years.  He was previously part of Patients First Health Care and then Mercy Clinic Family Medicine in Washington.  Most recently he operated Renaissance Family Health Care in Washington.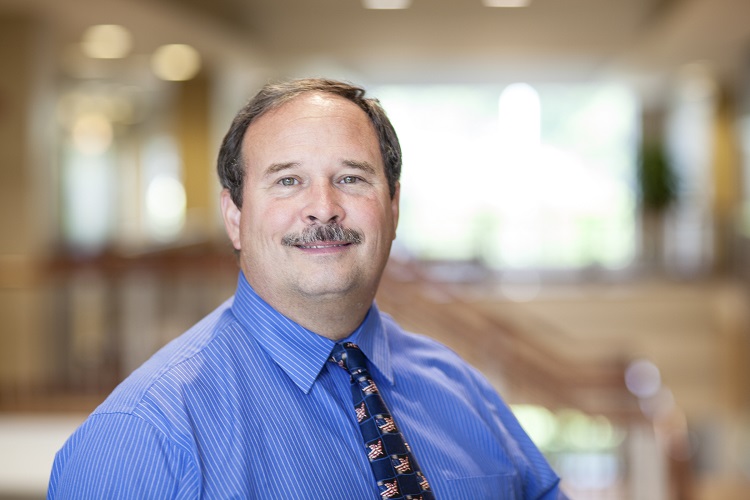 Dr. Ratcliff said he's excited to become a part of the New Haven practice.  "I was raised in a small Missouri town so I know the sense of community that's alive here," said Dr. Ratcliff.  "Spending time together at events, enjoying the company of family and friends, helping each other out in times of need are all things that remind me of my early childhood.  I see all of that here. I cannot wait to become engrained in New Haven." 
Dr. Ratcliff's practice will include the full range of family medicine care – from management of acute and chronic diseases, to preventive care and high school physicals. He has also been recognized by National Committee for Quality Assurance as a leader in quality for diabetic and cardiovascular care.  Dr. Ratcliff also has a special interest in aviation medicine.  He will offer Federal Aviation Administration (FAA) Class 1, 2 and 3 exams at the clinic in New Haven.
Nurse Practitioners Barbara King and Sarah Bloch will continue to work alongside Dr. Ratcliff in the clinic.  Dr. JB Grimes will move his practice day to every Friday in the office.  
For more information or to make an appointment with Dr. Ratcliff, please call Mercy Clinic Family Medicine in New Haven at 573-237-6100.
Media Contacts