April 16, 2018
FORT SMITH, Ark. – Amber Bellcock knows that when she betters herself, her patients benefit.
That is a big reason why the registered nurse in the Mercy Hospital Fort Smith Intensive Care Unit (ICU) has been named one of the Great 100 Nurses of Arkansas for 2018.
"Nursing is such a service-oriented profession," she said. "Caring and concern for people is something my parents helped instill in me at an early age and why I wanted to be a nurse."
The Great 100 Nurses Foundation was founded more than 30 years ago by registered nurse PK Scheerle in New Orleans. Great 100 Celebrations have honored thousands of nurses across Arkansas, Oklahoma, Louisiana, North Carolina and Texas. These exemplary nurses are selected based on their concern for humanity, contributions to the nursing profession and mentoring.
"There are a lot of nurses in Arkansas, so I never thought I'd be among 100 named this year," Bellcock said. "I was surprised to find out, even though I knew I had been nominated."
A charge nurse who helps manage the ICU, Bellcock attributes the award to a combination of mentoring and bettering herself by pursuing certifications and additional education. She has several certifications, including critical care registered nurse, and is finishing a master's degree in nursing from the University of Texas at Arlington.
If Bellcock sees an opportunity to improve patient care, she's often the one who takes action.
"People have told me I'm very gung-ho for evidence-based practice," she said of the conscientious use of current best evidence in making decisions about patient care. "If someone comes to me with an idea, as long as there's evidence that it works, I'll help push for it."
To help better herself, co-workers and patients, Bellcock looks for opportunities to introduce or improve policies that improve care, such as a program called ICU early mobilization that helps patients with mobility. Most patients don't recover as quickly if they stay in bed, particularly ICU patients.
"It was something put on my heart that I'm very passionate about," she said.
One negative effect of immobility is delirium, an acute and fluctuating disturbance of consciousness and cognition. It's common in critically ill patients, occurring in up to 80 percent of the sickest ICU populations. The risk can be reduced greatly by getting patients up and moving, according to Bellcock.
"Amber is phenomenal and always asks what she can do better," said Debbie Hewett, a clinical nurse manager. "She's a great resource for new staff."
Bellcock's mentoring of ICU and emergency nurses has included everything from setting an example to formal teaching of coronary artery bypass classes for nurses before they take care of heart patients.
Mentoring is important for ICU nurses, Bellcock said, because the skillset is quite different than taking care of less-critical patients. Examples include caring for patients on ventilators, patients on specialized medicine to keep blood pressure from dropping and cardiac support devices like balloon pumps that help the heart pump blood.
Bellcock was honored at the Great 100 Nurses Celebration of Arkansas on April 10 in Little Rock, where she grew up before getting a bachelor's in nursing from Harding University in Searcy. She's been at Mercy for almost seven years, the last six in the ICU.
"I took a leap of faith to move to Fort Smith," she said. "I love Mercy. It's why I've stayed here."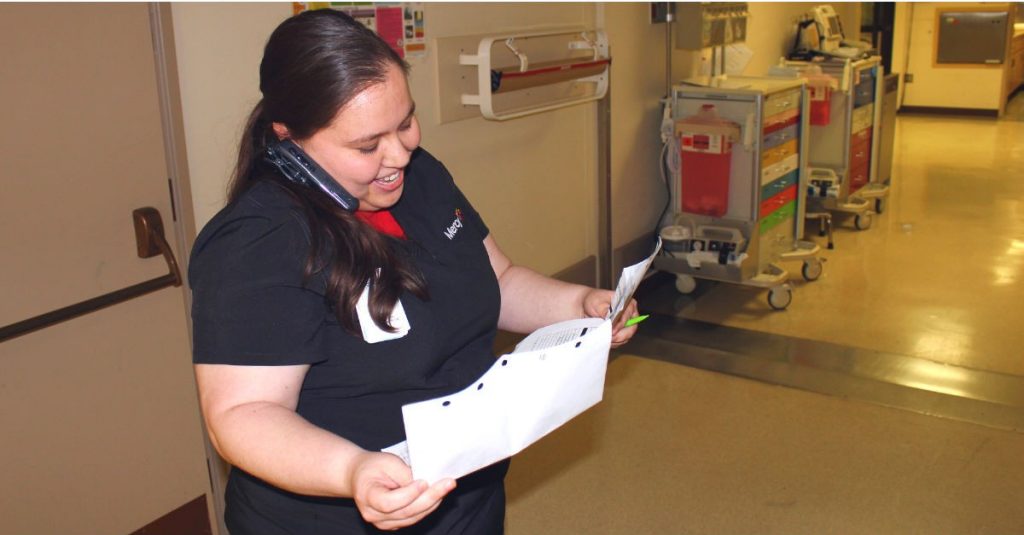 Media Contacts