May 15, 2018
As an RN in surgical services at Mercy Hospital Cassville, Kimberly Parrott understands that surgery patients have unique needs that require an exceptional level of care. Her nominators both spoke of her "heart" that she invests in patients every day. Here is what they had to say:
Kim demonstrates exceptional nursing skill/competency and a true heart of gold that shines through in the care she provides to Mercy patients. Additionally, Kim never hesitates to help in other departments and is always first to offer assistance. Kim is an asset to Mercy and displays her servant's heart in all of her actions.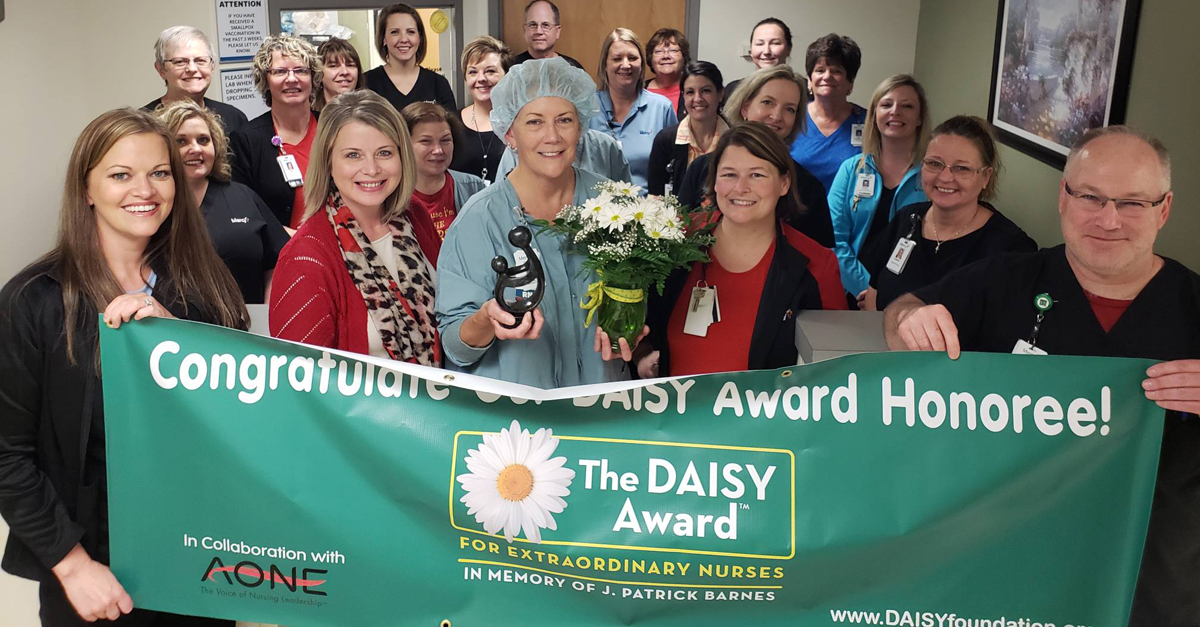 Kim is consistently kind and considerate with both patients and co-workers. She has an extremely strong work ethic and it is obvious that her heart is invested in the care she provides every day. Kim is a team player at all times and never hesitates to help in any department. She demonstrates Mercy Values on a daily basis and is a true example of an" ideal" nurse and co-worker.
Media Contacts
Sonya Kullmann
Berryville, Branson, Cassville, Lebanon, Mountain View, Rolla, Springfield, Aurora