May 15, 2018
FORT SMITH, Ark. – It didn't take long for Whitney Scantling to determine that her personality and Mercy were a perfect match.
Scantling, who recently joined Mercy Clinic McAuley Family Medicine as a board-certified family nurse practitioner, believes and lives out Mercy's values of dignity, justice, service, excellence and stewardship.
"I am excited to be able to utilize my knowledge and experience to impact my patients' lives in a positive way," she said. "I am most passionate about providing compassionate care for the whole person and try to always have a smile on my face."
Scantling has a Master of Science in nursing from the University of South Alabama in Mobile and a Bachelor of Science in nursing from the University of Arkansas at Fayetteville. The advanced practice registered nurse previously worked in cardiac care for Mercy in Fort Smith.
The Poteau, Oklahoma, native married her high school sweetheart. They have a daughter, Ella.
"I love being a wife, mother, and dog mom," she said. "I enjoy running and working out."
Scantling is available for appointments at the clinic, 3420 S. 74th St., Fort Smith. The phone number is 479-573-3740.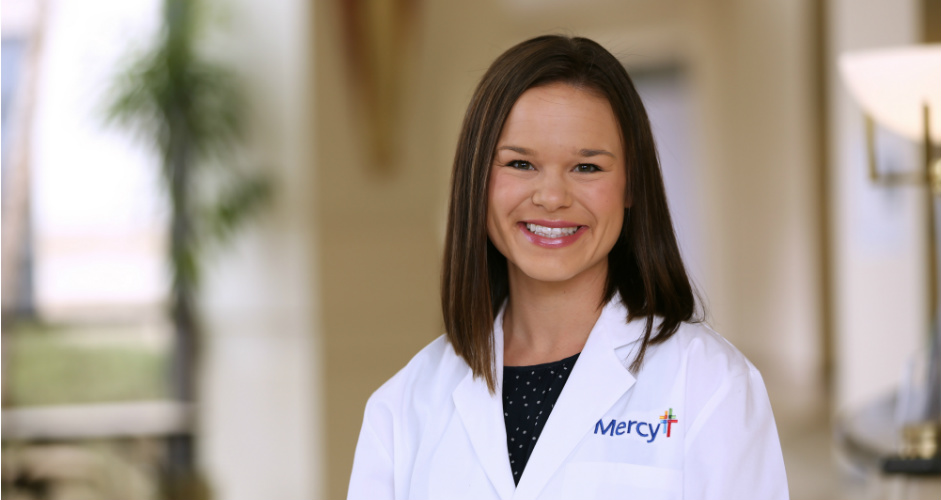 3420 S. 74th Street
Fort Smith, AR 72903
Media Contacts