May 21, 2018
Sophya Seals, inspired by the movie "Wonder," had a birthday party that was a bit different than most. She hosted a "Be Kind" party where she and friends created items to cheer up patients who have to visit the Mercy Kids Emergency Department for medical care. 
The party guests painted canvases, made hand-writen cards and collected bubbles, fuzzy blankets along with toy dinosaurs and fairies to give to kids.
Sophya and her siblings delivered the goodies to Child Life Coordinator Ali Stewart. "When kids come to the ER, we want to make them feel comfortable and special," Stewart said. "When kids choose to donate to us, this helps us provide that special touch for our patients."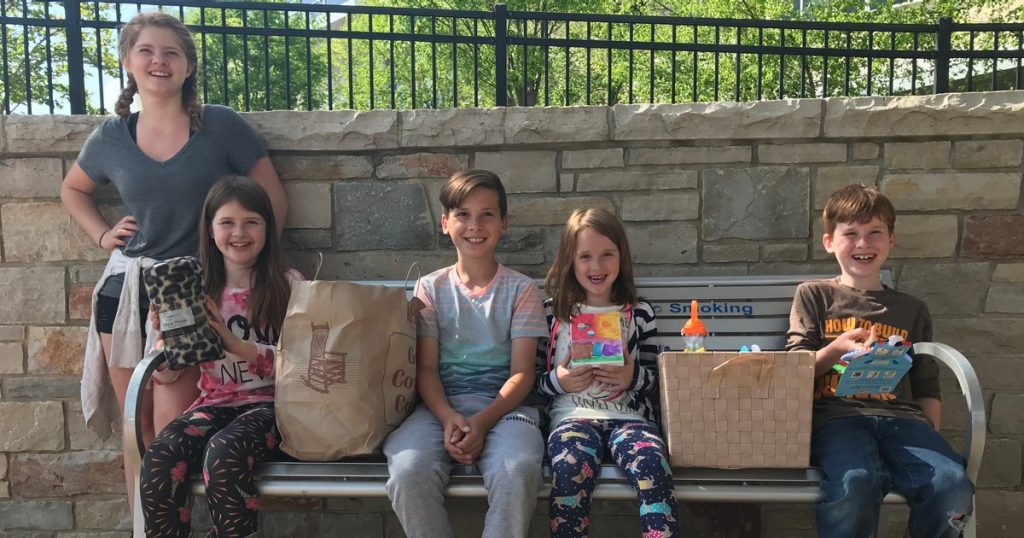 Seals siblings, Addison, Brayson, Cody, Sophya and Ty, delivered the donations made at Sophya's "Be Kind" party.
Med
Bethany Pope
St. Louis, St. Charles, St. Louis - South, Troy, Festus