May 23, 2018
For the second year, Mercy President and CEO Lynn Britton has been named one of the 100 great leaders in health care by Becker's Hospital Review.
The 2018 list of leaders are standouts in providing leadership that has transformed health care. "By working to improve the quality of care and solve the toughest problems in health care today, the following leaders have clearly made their mark," according to Becker's.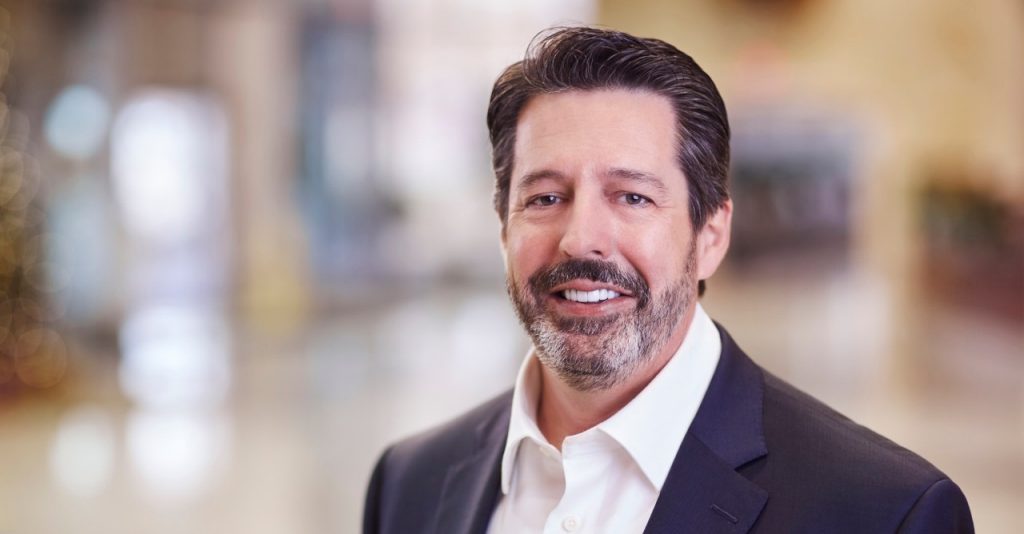 Lynn Britton, Mercy president and CEO
Mercy's CEO has also made Becker's "Nonprofit Hospital and Health System CEOS to Know" list for the past six years.
Britton, who is described as a "rare commodity in health care" by Catholic Health World, has been with Mercy for nearly two decades, serving as president and chief executive officer since January 2009. Before that, he served various roles, including senior vice president and vice president of Mercy's supply chain operating division, Resource Optimization and Innovation (ROi).
In 2017, he was named a "re-inventor" of health care by Wired Magazine and a trail blazer by Catholic Health Association.
"I have known Lynn personally and professionally for more than 20 years," said Mike McCurry, Mercy's chief operating officer, who together with Britton and Shannon Sock, Mercy's chief financial officer, created what is today one of the world's top health care supply chain systems. "Lynn is driven by Mercy's mission and the pioneering spirit of the Sisters of Mercy who have always searched out new ways to better serve our communities. He leads by example and there is no better example of a great leader."
Media Contacts