June 20, 2018
Of all the rural hospitals across the country, patients who receive care at Mercy Hospital Cassville are among the most satisfied.
The National Rural Health Association just announced the award, which was determined by the Chartis Center for Rural Health. It analyzes patient survey results to determine which rural hospitals are tops for patient satisfaction.
"We not only serve our local community and provide our neighbors with top-notch care, but we also serve a lot of people who vacation in our area," said Nicki Gamet, administrator of Mercy Hospital Cassville. "We know they've likely experienced care at other facilities, and likely larger ones than ours. So when those people tell us they will look for a Mercy sign in the future, we're so humbled. I'm so proud of our team and the compassionate care they provide."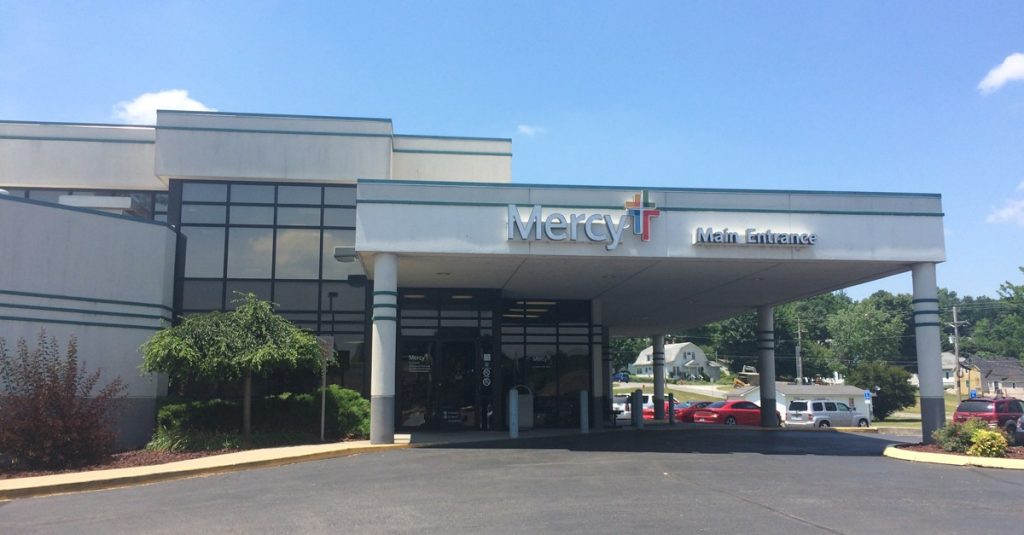 Mercy Hospital Cassville named in top 20 by the Chartis Center for Rural Health when it comes to patient satisfaction.
For a small-town facility, Mercy Hospital Cassville has a lot to offer, including access to specialists using telemedicine, a secure video link that enables patients to be seen virtually. Other Mercy specialists, like cardiologists and podiatrists, regularly visit the community to keep patients from having to travel to get specialty care. Along with the 24-hour emergency room, patients can also receive rehabilitation services that include occupational and physical therapy, speech pathology, and cardiac and pulmonary rehab.
"Our co-workers know what we offer here in Cassville is vital to the community," Gamet said. "We're so pleased to hear how our patients appreciate our efforts."
Along with this recognition, Mercy was named a top five large U.S. health system for the past three years by IBM Watson Health, which looks at overall quality of care and patient outcomes.
Media Contacts
Sonya Kullmann
Branson, Cassville, Lebanon, Mountain View, Rolla, Springfield, Aurora