June 20, 2018
Athletic trainers with Mercy Sports Medicine are embedded inside many St. Louis area high schools. They are there when needed and get to know the student athletes throughout the year. As a way of highlighting outstanding students from these schools each month, a new Mercy Sports Medicine Athlete of the Month will be recognized. Athletes are nominated by coaches and selected by a committee.
Here are the Mercy Sports Medicine Athletes of the Month for the 2017-2018 school year:
May Athletes of the Month
Margo O'Meara, a freshman soccer player and diver at Westminster Christian Academy, made an impression on the field/in the pool and in the classroom. She won local and state diving championships and placed fifth in the USA Diving World Trials. She also won many soccer honors including all state and all conference.
Carson Haskins, a senior tennis player at Parkway South High School, finished his high school career with several state records including the first Missouri player to reach the No. 1 ranking in the United States in boys 18s. Graduating magna cum laude, he also displayed excellent sportsmanship staying late to hit with teammates and playing doubles with every team member. He will attend Indiana in the fall.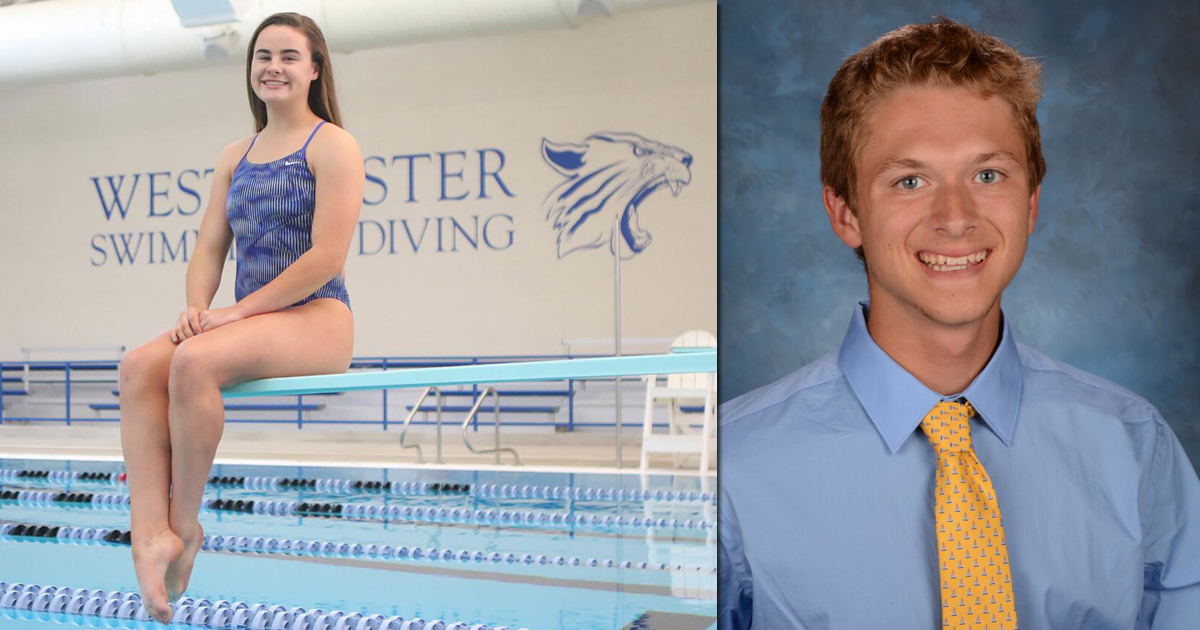 April Athletes of the Month
Emily Gaebe, a freshman soccer player at Union High School, has made quite an impression her first year of high school. She led the conference in scoring and leads the St. Louis area in goals scored. Currently, she is second for total points scored in a season, with 47 goals and six assists.
Thomas Larson, a senior on the De Smet Jesuit High School water polo team, was voted team captain for two seasons, is the scoring leader for the Spartans with 97 goals, including an 11-goal game breaking the school's single game scoring record. Larson holds a 3.6 GPA and has been involved in student activity groups and service projects through his four years at De Smet.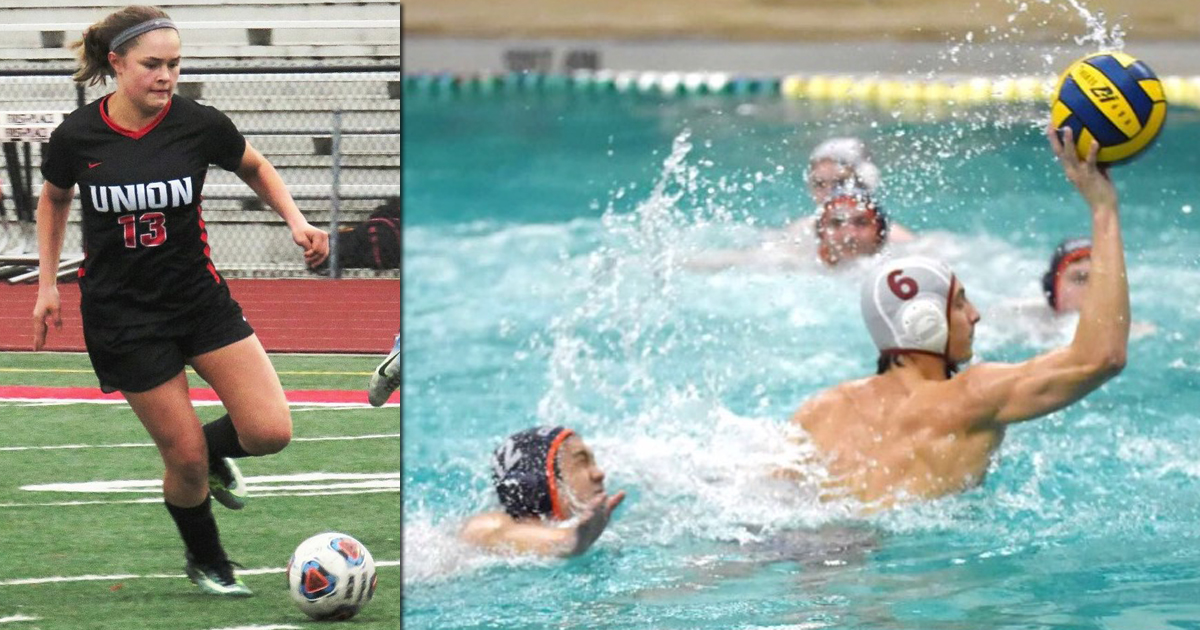 March Athletes of the Month
Kristen Keys, a junior basketball player at Westminster Christian Academy, has demonstrated great resilience after a knee injury where she missed six weeks. She worked hard during rehab to return and play in the district tournament. A member of the National Honor Society, Keys also works hard in the classroom with a 4.0 GPA.
Torrence Watson, a senior basketball player at Whitfield School, is cemented in the record books currently holding the school record for points scored with 2,755 in his career. Watson was selected as MBCA Class 3 All-State each of his four years and recently named the MBCA Class 3 Player of the Year. He was also recognized as the Gatorade Player of the Year for the state of Missouri.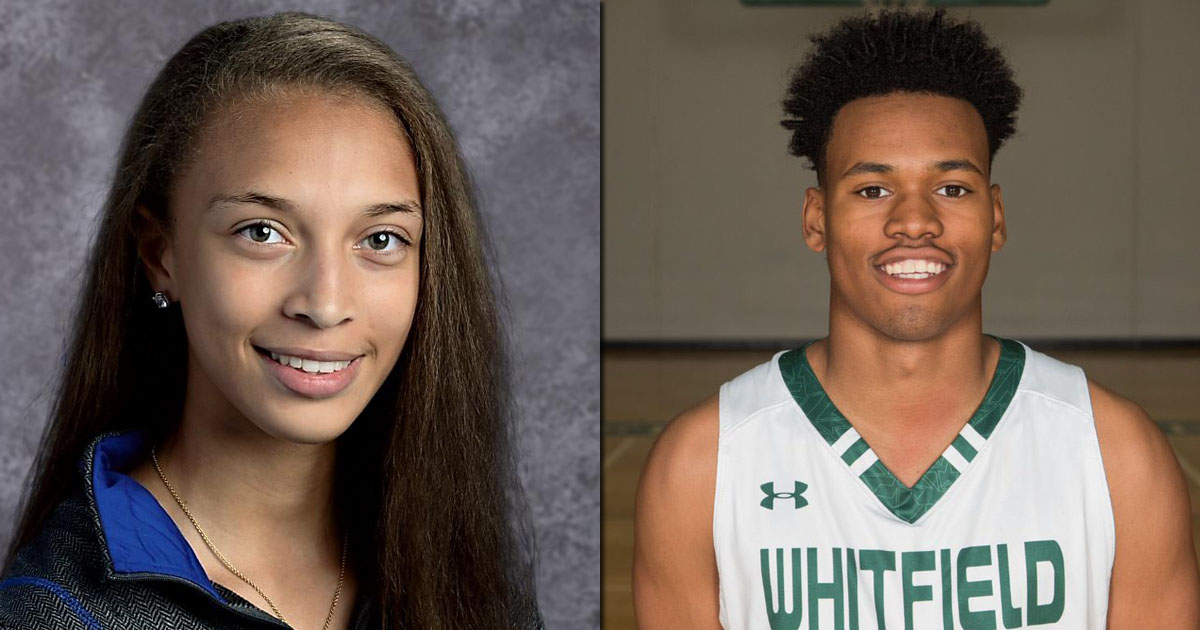 February Athletes of the Month
DJ Shannon, a senior wrestler at Christian Brothers College High School, won a third state title in the toughest weight class in the state. He will be attending West Virginia University in the fall.
Amaya Stovall, a senior basketball player at Parkway North High School, led her team to a 22-6 record including a conference championship and was named Conference Player of the Year, averaging 20 points per game. She is a great role model off the court as well, maintaining a 3.5 GPA and helping organize Parkyway North's Special Olympics.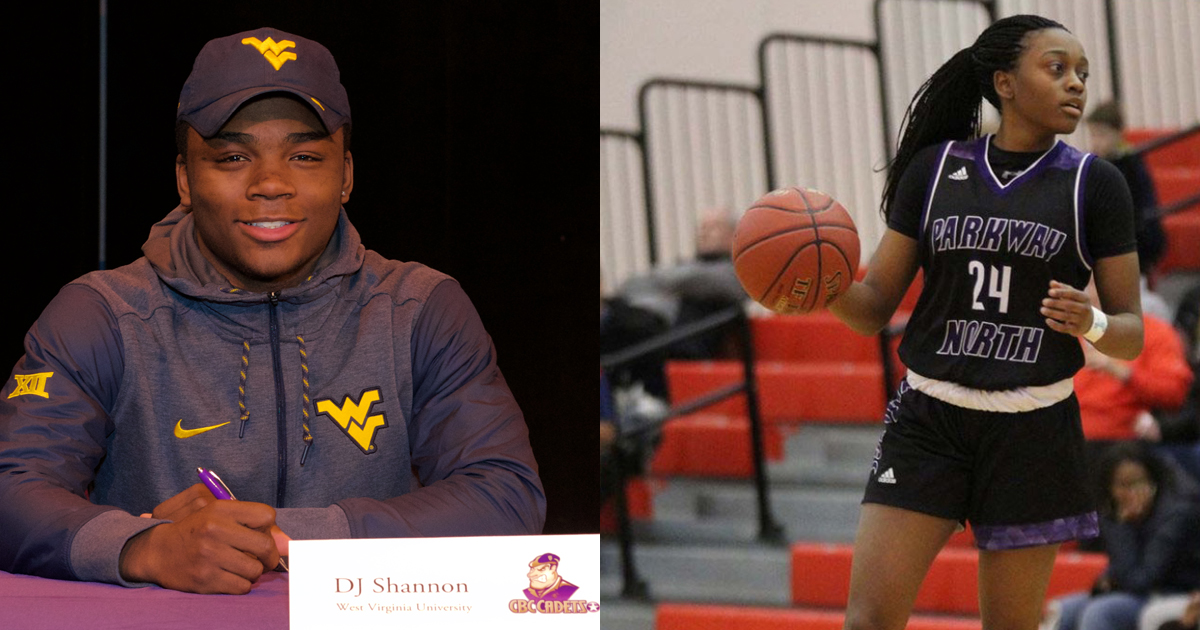 January Athletes of the Month
Kirsten Votava, a senior swimmer on Parkway South's Swim/Dive team, holds a 3.8 GPA with Magna Cum Laude distinction. Along with many wins throughout her career, she broke two school records at the conference meet and qualified for the state meet in four individual events, along with three qualifying relays. 
John Kim, a senior wrestler at Parkway Central, is team captain providing guidance to his teammates. He has won 24 matches this season and is undefeated in dual competition this month, all with a 4.38 GPA.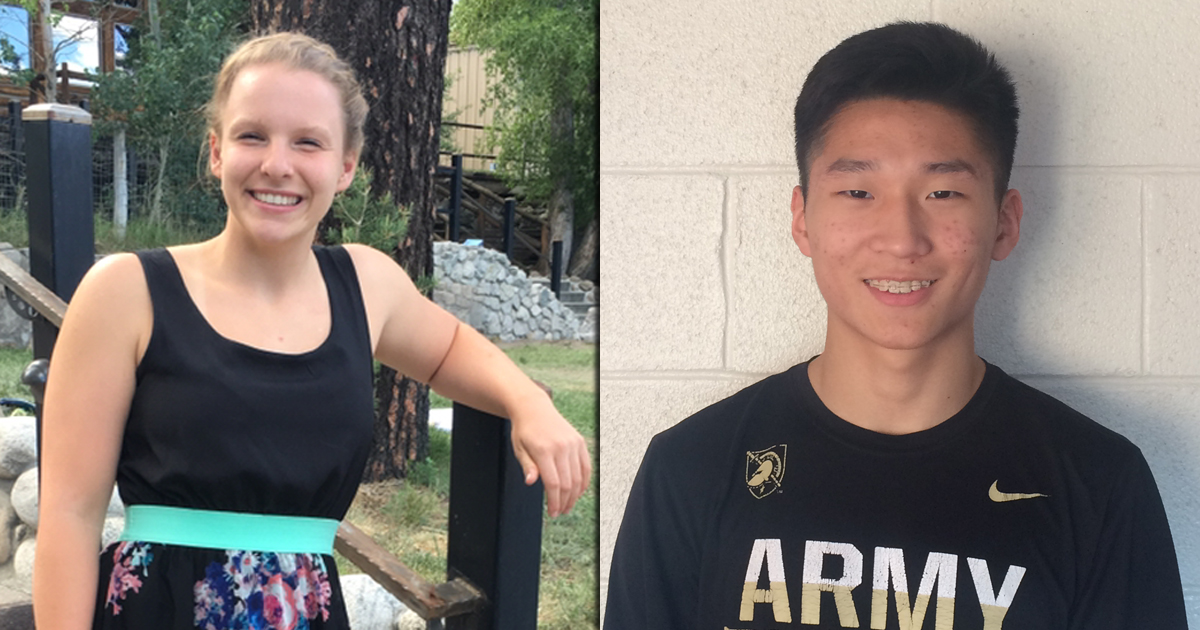 December Athletes of the Month
DeAndre Campbell, a senior at Parkway Central, started the year earning numerous accolades during the football season, with a state semifinalist team. Through the first month of the basketball season, he leads his team in nearly every stat. On Jan. 3, he broke the Parkway Central all-time scoring record of 1,684 career points.
Hailey Kittleson, a senior at Westminster Christian Academy, participates in swimming, field hockey and lacrosse all while maintaing her grades. She's the top breast stroke swimmer and part of the medley team that qualified for consideration at state. Outside of school, she volunteers at Ranken Jordan Pediatric Bridge Hospital.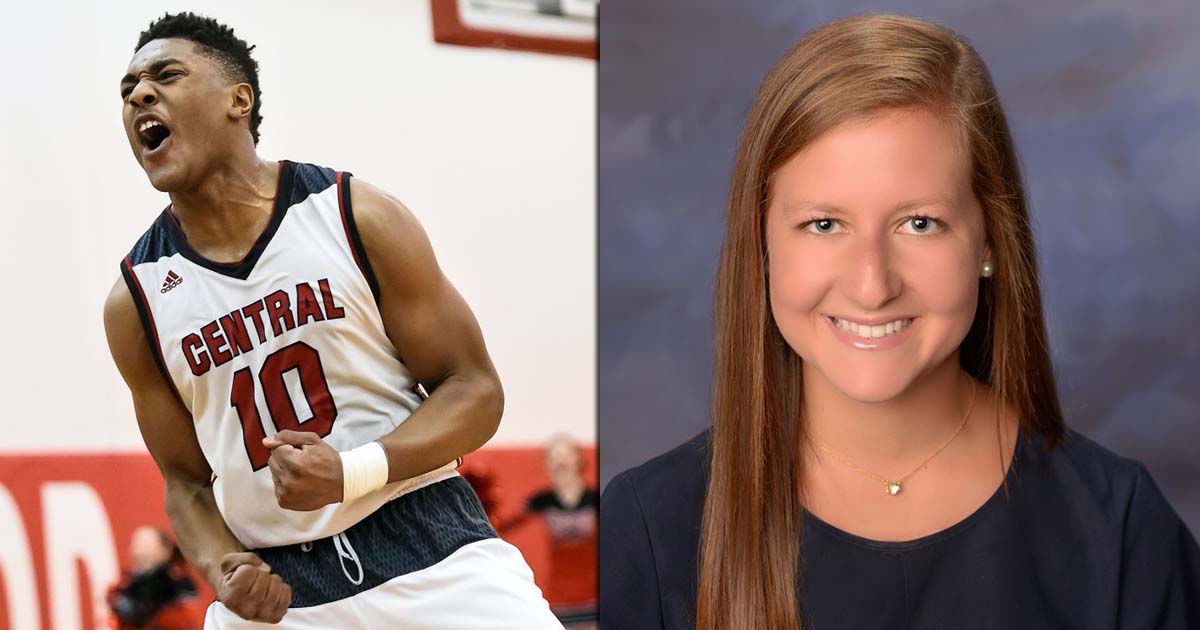 November Athletes of the Month
Matthew Deay is a senior soccer player at Parkway Central High School, earning All-Conference Honorable Mention recognition from the St. Louis Suburban Central Conference. He maintained a 4.2 GPA during a long and demanding soccer season ending with the first state championship in school history.
Melissa Wolk is a senior cross country runner at Festus High School, with many team and individual accomplishments on her resume. She is a leader of the cross country and track teams and a member of National Honor Society (3.88 GPA).
October Athletes of the Month
Clayton Jensen is a senior football player at Parkway West High School, voted team captain and has an average 12.4 tackles per game. Off the field, he helps at his church and school as well as volunteers with the 5th and 6th grade Jr. Longhorns football team.
Sara Hoffman is a senior softball player at Festus High School, where she's been the starting varsity pitcher for four years. She participates in STUCO, National Honor Society (3.94 GPA) and Gold and Black Pack helping with hurricane relief efforts, area blood drive and the recycling group.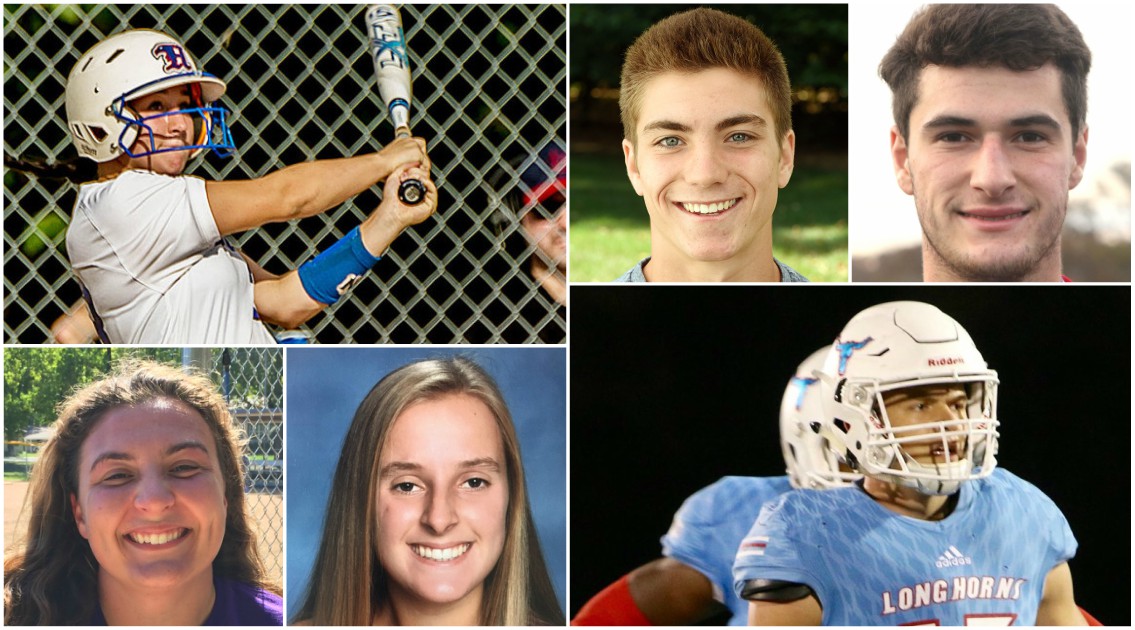 September Athletes of the Month
Isaac Butler is a senior soccer player at Whitfield School. He is a leader on and off the field, serving as captain his junior and senior years, all while earning a 3.9/4.0 GPA and 31 on his ACT.
Carlie Sanders is a senior softball player at Hillsboro R-3. She led her team to the state record for the most home runs in a season, 47, with her own record-setting 20 home runs in one season.
Media Contacts