June 22, 2018
Mercy Hospital Jefferson once again hosts its annual Super Sitter Seminar for area children to learn valuable tips to help them become responsible, safe baby-sitters.
The content of the popular program is targeted to boys and girls ages 9 through 16 and includes information on home safety, first aid, emergency situations and infant care, along with age-appropriate activities.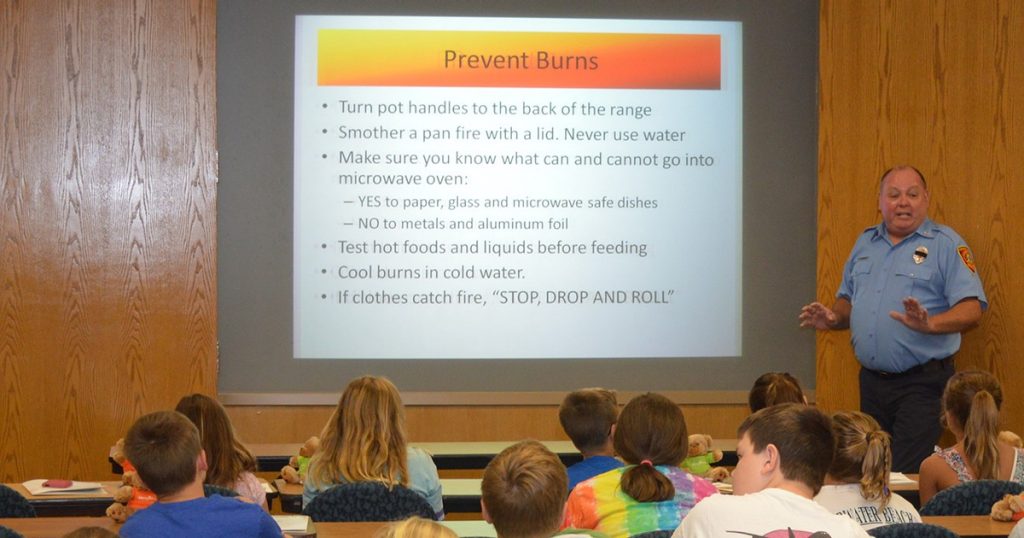 Crystal City firefighter Rowdy Fadler provided fire safety tips to students at the Mercy Hospital Jefferson Super Sitter Seminar last summer.
Amy Schwent, RN, from the Mercy Childbirth Center, will provide infant care instructions, and guest speakers from the Crystal City Fire Department and Joachim-Plattin Ambulance District will offer safety tips.
Space is limited for this popular program, and pre-registration is required. The cost of the seminar is $10 and includes take-home information, a completion certificate, a snack and prize drawings.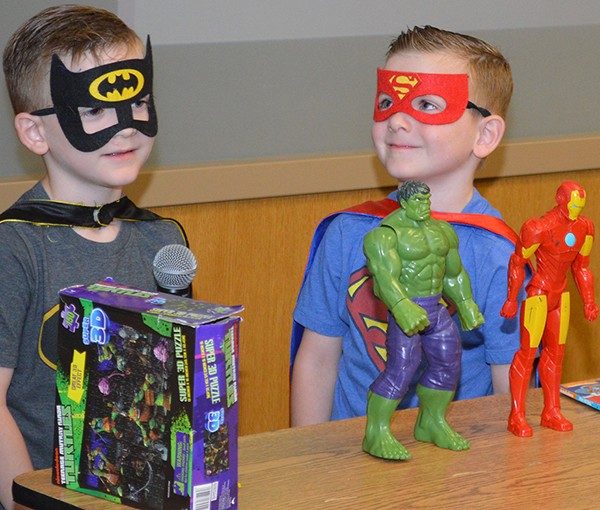 A couple of superheroes showed up at last year's event to talk with the students about games young boys like to play.
Pre-registered participants may check in beginning at 8 a.m. and the seminar is scheduled for 8:30 a.m. to noon on Friday, July 13, in the conference center at Mercy Hospital. The registration deadline is scheduled for July 6, but advanced registration will end sooner if all 100 available seats are assigned.
You may go directly to the on-line registration page at https://mercy.net/SuperSitter2018. For more information call 636-933-1395.
Media Contact