July 6, 2018
Accidents and illnesses can happen anytime, even when your regular doctor may not be available. With Mercy Urgent Care, patients can walk in without an appointment and get the medical attention they need seven days per week. Now, patients visiting Mercy Urgent Care in Eureka will notice some big changes the next time they stop in for care. That's because Mercy Urgent Care - Legends Parkway recently opened its doors to a completely renovated and expanded space.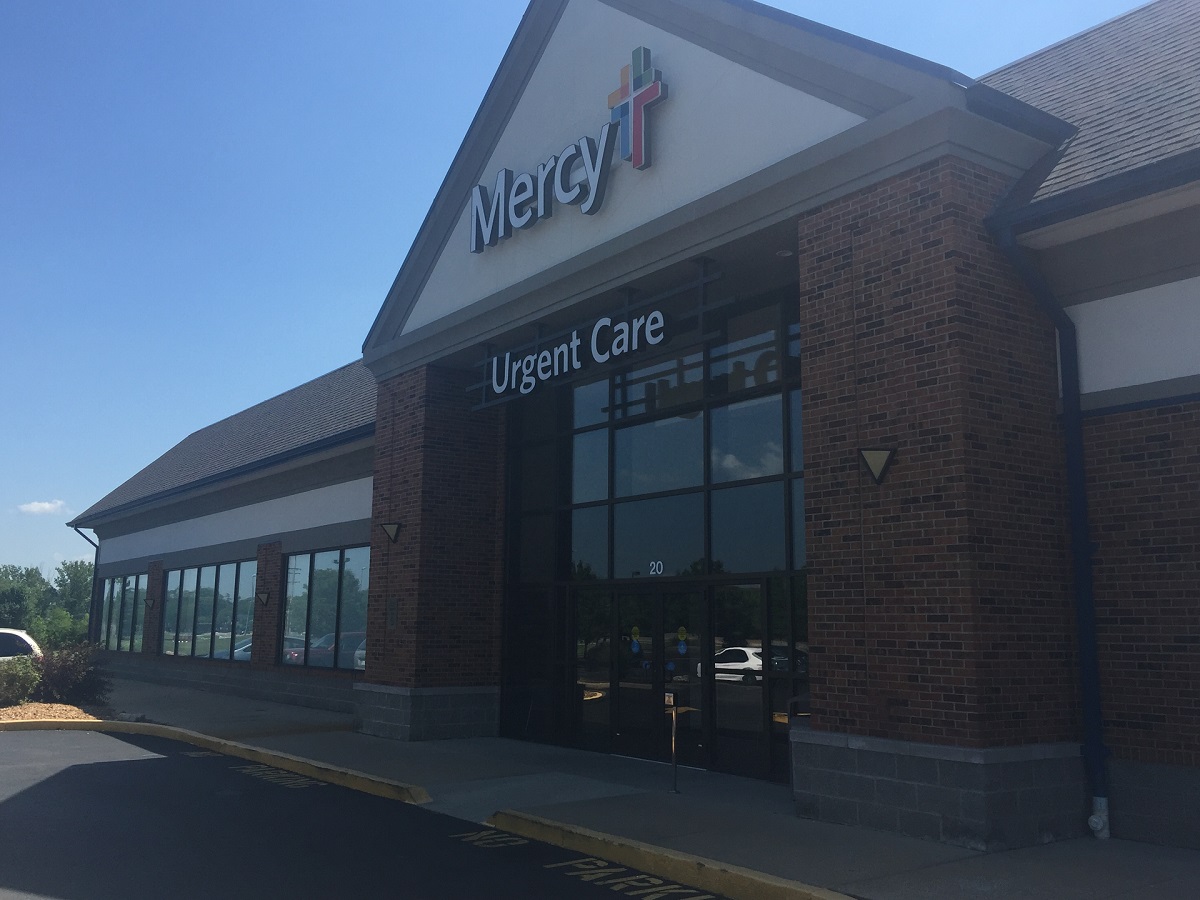 "The expansion allows us to better serve the medical needs of our community," said Jessica Hasza, supervisor, Mercy Urgent Care - Legends Parkway in Eureka. "The average number of patients we are seeing on a daily basis has more than tripled since the location opened in 2013, and with that higher patient volume we had definitely outgrown our original space."

The expansion includes six new patient rooms, bringing the total number of rooms from five to eleven. The expansion also includes a larger space for the laboratory, and created a much larger and friendly entrance for patients. Beginning this fall, Mercy Urgent Care - Legends Parkway will also offer Corporate Health Services, such as department of transportation physicals, immunizations, and workman's comp testing.

"We believe urgent cares are important to our community members because they provide high-quality care faster and with less expense compared to an ER," said Edward Kunst, MD, medical director Mercy Urgent Care East Community. "Having a space that's larger and more streamlined will be a plus for our Eureka patients. We're excited to bring this expansion to their city."

Mercy Urgent Care - Legends Parkway is located at 20 The Legends Parkway, Eureka, MO, 63025 and is open daily from 8 a.m. - 8 p.m. Mercy Urgent Care offers medical care for simple cuts, sprains and strains, rashes, minor burns, and cold and flu symptoms. Urgent Care is not a substitute for the ER and if your symptoms are life threatening you should call 911 immediately. Urgent Care Services are provided by Mercy Hospital Washington.
Media Contacts