July 18, 2018
FORT SMITH, Ark. – Mercy's four podiatrists in Fort Smith now are conveniently located in one clinic.
Mercy Clinic Podiatry – River Valley celebrated renovated and expanded space Monday, July 16, with an open house, blessing and ribbon cutting at 3501 W.E. Knight Drive on the Mercy Orthopedic Hospital campus. Construction cost was about $800,000 on the 6,200-square-foot clinic.
Drs. Mark Dotson, Raj Rammohan, Kenneth Seiter and Evan Young can diagnose and treat a variety of foot and ankle conditions in one of 17 exam rooms. An X-ray room features a radiology platform for weight-bearing X-rays underneath the feet.
"I'm so excited about this new clinic and the convenience for patients to have all four doctors in one location and adjacent to the orthopedic hospital," Dr. Seiter said. "It brings together four multidisciplinary providers trained at the best podiatry schools in the U.S."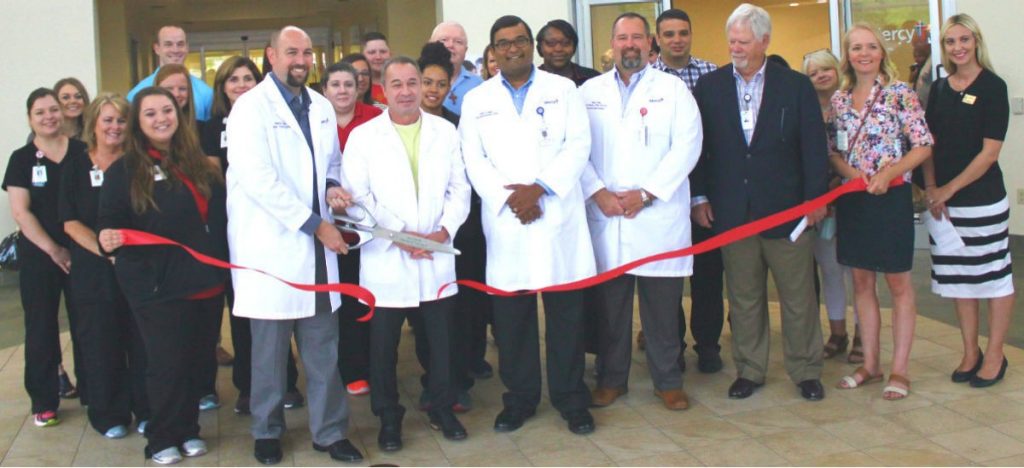 Media Contacts